Patchwork Pawprint review: handmade personalised kids name bunting
Posted on
My daughter, Bella, turned two at the beginning of June. I stumbled across this beautiful personalised handmade name bunting back in April or May whilst browsing Etsy for birthday gift ideas. The pink and green had a sweet, girly cottage feel to it.
As we were due to move house I thought it would look just perfect in Bella's new bedroom.
We actually ended up moving house over her birthday weekend, so needed to buy presents in advance so we could still celebrate her birthday amongst all the house move chaos!
Handmade kids personalised name bunting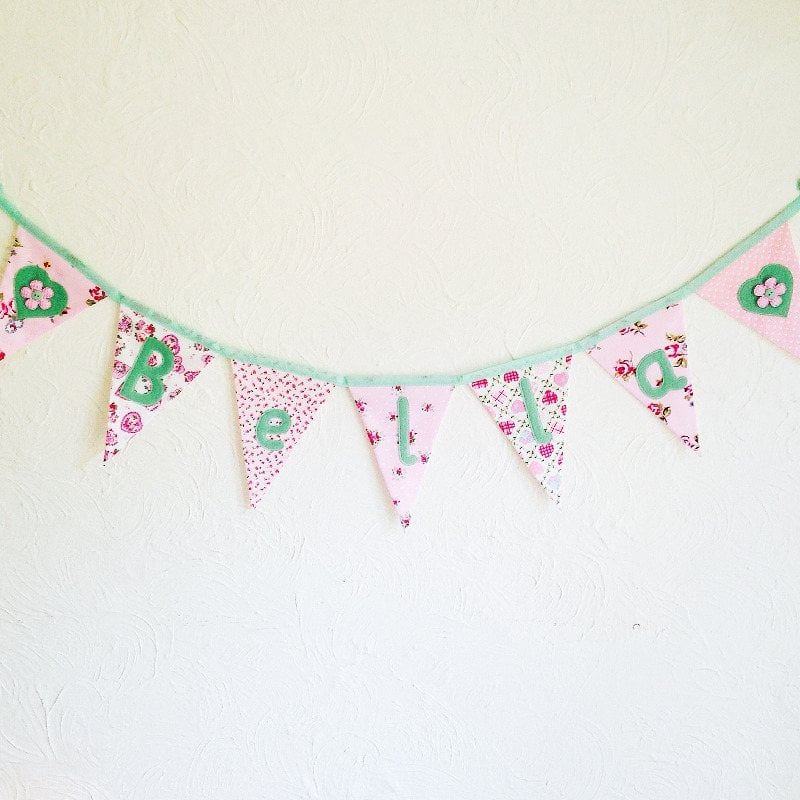 Bella is quite girly so this design is perfect for her. The best thing about ordering from small handmade folk is they are often open to custom orders so you can get exactly what you like.
If you want different colours or themes, perhaps more boyish bunting, then all you have to do is pop the maker a question with your requirements and they'll often be able to meet them. You really can get something 100% personalised and bespoke to your requirements.
Name bunting is also something that will last forever. This bunting will be a wall decoration in her room for years and I'm sure it's something she will cherish forever.
Patchwork Pawprint review
I ordered in plenty of time to make sure delivery was on time for the birthday girl's big day (the shop also stocks off the shelf products, but I think it's worth the wait for the personalised touch!).
The bunting arrived and it is totally adorable, perfectly stitched to the highest finish.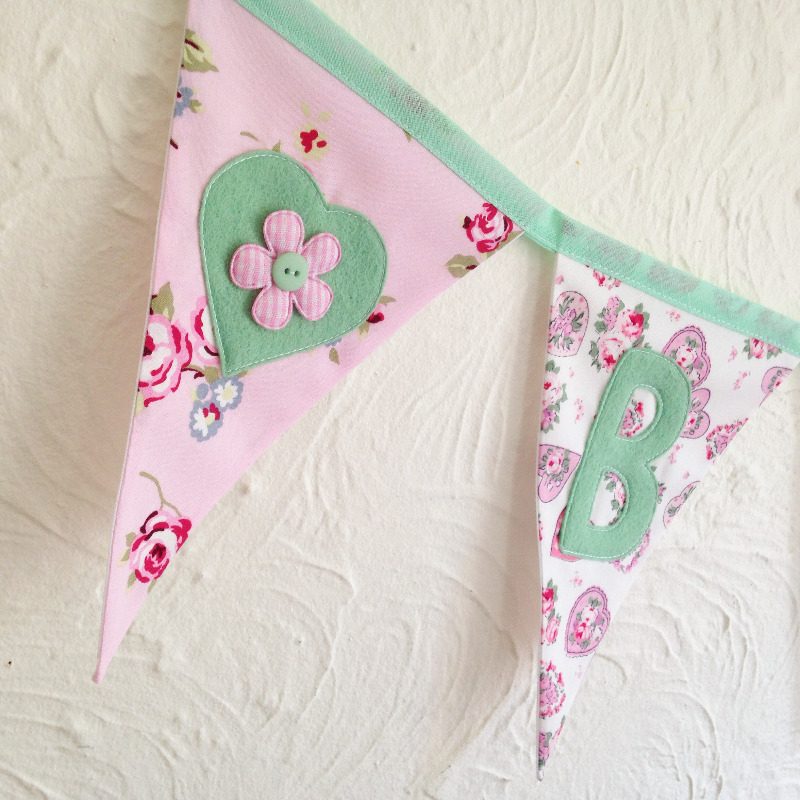 It looks just right in Bella's new bedroom, hanging proudly above her cute cot bed attracting positive comments from all who see.
If you are considering some similar personalised fabric bunting I would definitely visit www.etsy.com/uk/shop/patchworkpawprint who come highly recommended by me!
Just look at the attention to detail.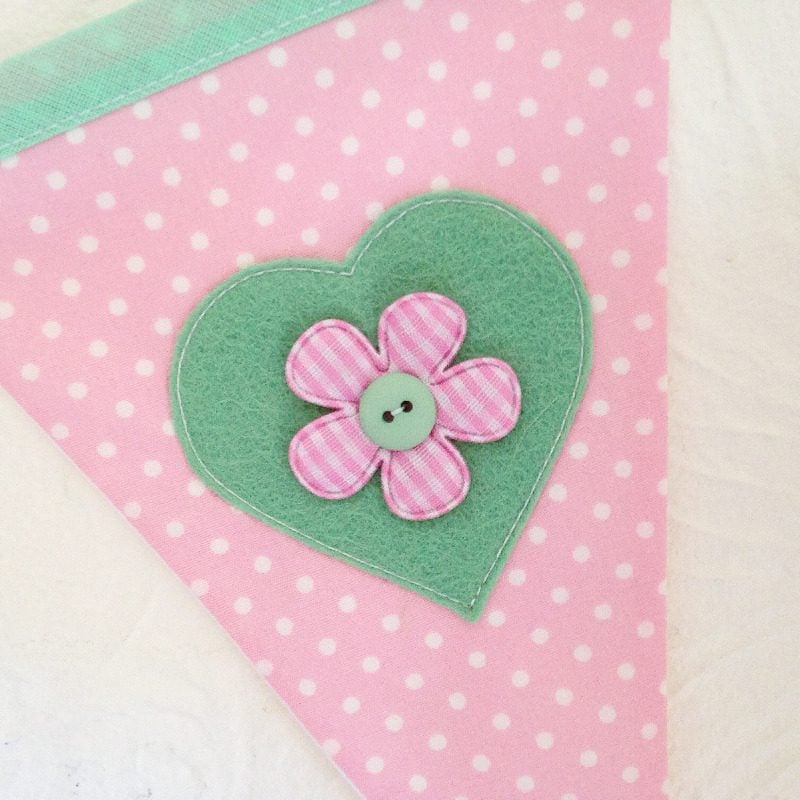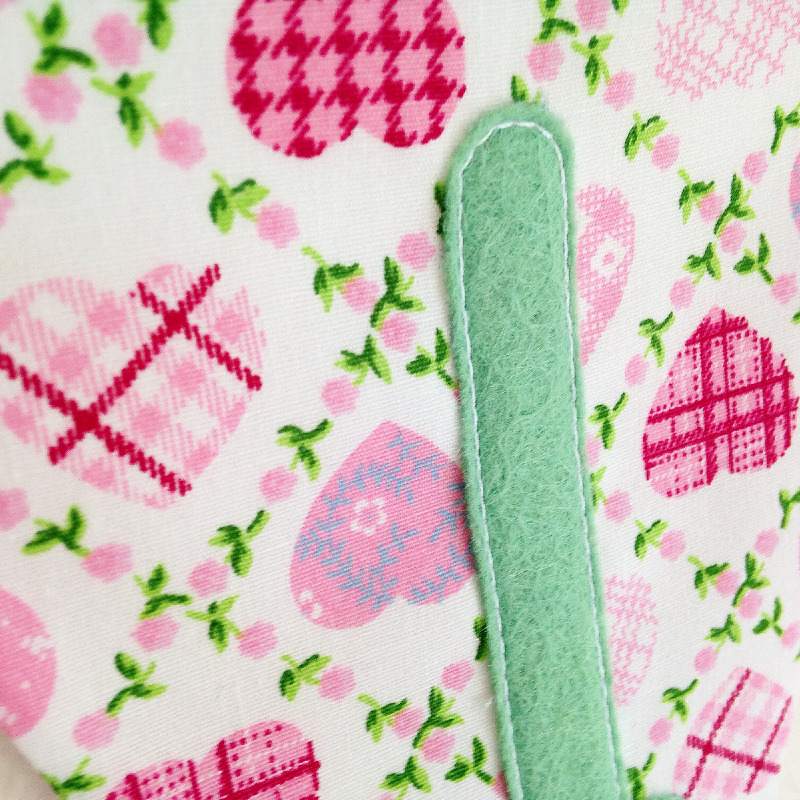 If you haven't yet discovered the joys of Etsy then what are you waiting for?
Find amazing unique gifts, home accessories and so much more! It's the perfect place to support small businesses and stop buying mass-produced products.
You can also find exactly what you want from sellers willing to make bespoke items to your requirements. It's perfect for gifts, especially for babies and kids.
More kids blog posts
Tips for saving money when buying kids clothes
Kids and cash: teaching little ones about money
Save money on UK family days out with Kids Pass and sign up for just £1
Getting the kids to eat healthier
A list of 50 free and cheap things to do in the summer holidays with kids
More popular blog posts
Blog income report: how I made £31,000 from home in 2019
Save money online with this list of UK cashback sites
List of websites to find paid blogging opportunities for your blog
List of 8 apps that turn UK receipts to cash
3 tips for cheaper car insurance
How to cut household expenses with renewable energy
3 eco-friendly subscription boxes I use and love
How to cut your gas + electric bills
Please pin me!
Save
Save