Paper Panda: The Stag Canvas
Posted on
A peek at my new wall art from the incredible Paper Panda
Yippee! I finally have it!

I have been a fan of artist Paper Panda for a long time, starting a couple of years ago when I still had my Facebook account. I stumbled across her page and was hooked. It was the first time I'd ever seen the paper craft 'papercutting' and I was intrigued. Being crafty at the time myself and loving paper it seemed like an ideal hobby! My only problem is I can't draw to save my life, so it won't ever be a talent I'll own!
I absolutely adored papercut artist Louise Firchau's complex paper cuts and it was thrilling to watch her likes grow and grow at an extraordinary (but much deserved) rate. As I write this Paper Panda has an incredible 214000 likes on her Facebook page!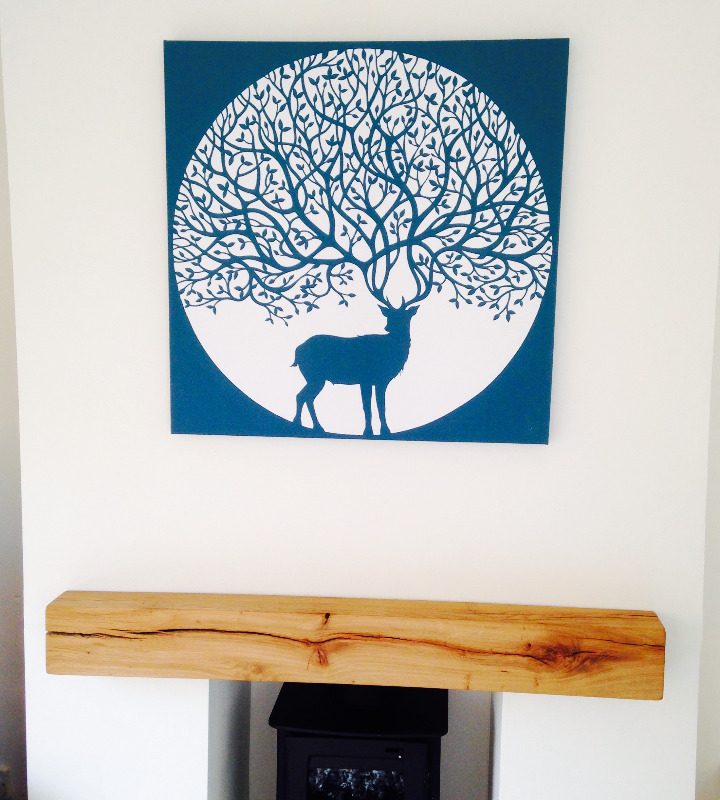 'The Stag' Canvas by Paper Panda
I always knew I had to have something from her wonderful collection one day, and whilst browsing the website last summer I found exactly what it was.
'The Stag' canvas just kept popping out at me almost shouting 'Me, here, look, pick me!'
The design is simply amazing; though it's actually far from simple and rather fantastically intricate. The stag's antlers twist and turn into a beautiful tree outline, which is filled with entangling branches ending in pretty leaves which add softness to the piece. The print is bold, eye catching and definitely makes a statement.
I am so excited to finally own this wonderful printed canvas. I waited so long as we moved house and had only a new log burner installed just last week. I just knew it would complete our new fire place.

I went for 'The Stag' Chunky Canvas size 30x30" in Teal. Louise's website is here: http://www.paperpandacuts.co.uk

Save