Monthly family roundup April 2015
Posted on
I can't believe it's May and I am now two full months into my maternity leave. I know I sound like a broken record, but I genuinely cannot believe how quickly this year is going. I'm sure I was only just saying how fast last year went and boom, here we are in our fifth month of this year! I remember being little and one hour seeming like forever, especially on car journeys. Now one hour is nothing! With a huge list of things to tackle each day I wish each hour was as long as they used to feel. Perhaps then I would be able to complete my chores in one hour and relax for the rest of the day!
Family lifestyle blog - what we did in April
April has been a great month. This is probably with massive thanks to the outstanding weather we have had. It's been warm, sometimes even hot, and sunny nearly every single day; a real treat for April. I hope this is the start of a long beautiful hot summer.
We've managed to go out for family walks every weekend up hills, through woods and around a farm. I love getting out into the countryside and exploring. My favourite walk this month was past the Roman Villa ruins near us and up into the woody hills behind. Bella calls the ruins her castle! We didn't see anyone else and walked for nearly two hours. With no other humans around and woods everywhere I start to feel like I'm in an episode of The Walking Dead or similar! Does anyone else do this?!
One of the best things I invested in this month is an AmaWrap. I use this to carry Reuben on these walks. He'll pretty much sleep the whole time as he's in his favourite snug to my chest position! It leaves my hands free and I can walk around like normal. I never bought one when I had Bella and now really regret it as it makes some outings so much easier. Bella is a little trooper and always walks most of the way nowadays on our outings, but sometimes needs the assistance of Daddy's shoulders!
Reuben is now eight weeks old and coming out of his newborn stage, or so I hope! He's quite the snacker so I'm still breastfeeding at least once every two hours. He often falls asleep whilst feeding and can't be awakened, so wants more a short while after! The longest he's slept for so far is three hours straight so I'm still pretty tired.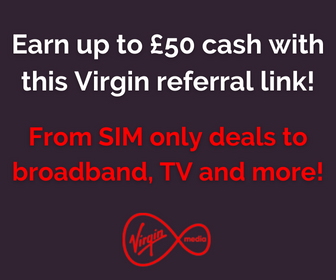 I sometimes think I'm getting used to the tiredness and feel a lot more energised in the day, particularly the mornings. The sheer volume of superfoods I'm now consuming daily could be helping with this energy! Fingers and toes crossed, Reuben will start having longer feeds and sleeps now he is beyond the eight week mark.
One of the best things to happen this month is seeing Reuben smile for the first time! The first couple of times I was unsure whether it was wind or a real smile as I couldn't get him to do it again. This week has confirmed it's definitely smiles as I can now make him smile sometimes with a game of 'boo' or tickling his cheek! Sometimes he just smiles when I pick him up and he gazes into my eyes. It really is such a heart melting moment to see your baby start smiling!
Bella is doing great, turning into a real little girl as she comes out of her toddler stage and into preschool age, eek! We've managed to successfully potty train her during March and April which is a fab milestone. It also makes her seem so much more grown up. It was a little crazy, for me mainly, potty training and having a newborn needing lots of my attention! Although a little stressful at times it did work out rather well. It was the perfect time (newborn feeding/tiredness) for me to not mind staying at home for a couple of weeks whilst we had the bare bum and accidents stage! I'm glad it's over though and she's now happy to use her potty or the toilet by herself. Go Bella!
The house is coming together nicely. I've not been much help as Reuben takes up most of my time, but Ben has been cracking on willingly! We have nearly been in our home for a year now and have changed most of it. The kitchen is the only room we haven't really started yet. Ben has hung the remaining five wooden doors this month and they make such a difference. They feel super cosy and welcoming. The previous owners had heavy white fire door style doors which were really not very homely! We just need to stain the five new doors, but rather stupidly didn't note down the stain we used on the first two (completed a few months back). Whoopsie. Ben has a good idea of what it may have been, so let's hope he's right!
The garden has started blooming and looks quite pretty. We still have a lot of work to do out there and I expect most will take place next summer. I really want to grow my own veg and Ben's going to have a go at building a wooden free standing vegetable trough. We have started creating our own compost which should be ready in perfect timing to start growing veg next year. I've never been green fingered before (my only surviving plants are cacti) but having a garden is inspiring me!
One of the best things about the great weather is having 'picnics'. Bella simply calls eating outdoors a picnic! It's great to sit out in the garden in the fresh air to enjoy our mealtimes as much as possible now. It somehow makes mealtimes even more pleasurable.
I'm excited for May as we have lots of great plans including visiting many of the local festivals and traditions. We hope to pop along to the Cheltenham Jazz Festival, Gloucester Tall Ships and maybe Wychwood. We will also be able to watch the famous Cheese Rolling from the comfort of our home as we live that close!
I hope you also had a fantastic April :)