Bentley Organic: natural no nasties bodywash review
Posted on
I mentioned in a previous post I was searching for a more natural shower gel that, at the very least, did not contain SLS, SLES or parabens.
To find one which was affordable was also high on my list.
Most vegan, natural, organic, environmentally friendly products usually come with a hefty price tag.
Well, I've found a brand which ticks all the boxes. Bentley Organic sell some scrumptious organic natural bodywash (and squirty hand soap too) and they are a great price! Oh, and they are vegan!
Read on for my Bentley Organic bodywash review.
Bentley Organic reviews - vegan bodywash
I first tried Bentley Organic hand soap a while back and was impressed.
I'd actually stood in Tesco reading the labels of every squirty hand soap and they all contained SLS!
I then went on to find some SLS free squirty soap after searching online and I stumbled across Bentley Organic.
I didn't realise Bentley Organic had a larger range of more products other than hand soap until I spied the body wash in our local Wholefoods and recognised the brand.
They actually have a huge selection of natural organic items including childrens bath and eco friendly household cleaning products.
Amazing!
Plus, in our Wholefoods they are the lowest price compared to similar items which makes them affordable for most of us who wish to use organic products but don't have oodles of cash!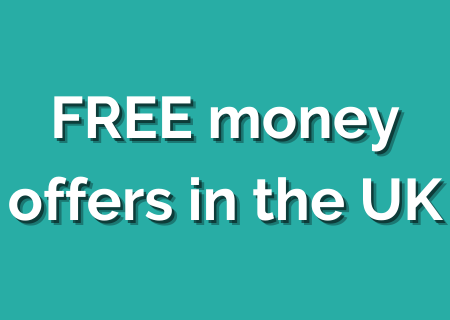 What are the benefits of Bentley Organic bodywash?
I chose the revitalising bodywash with cinnamon, sweet orange and clove bud, as well as a deep cleansing bodywash with olive, tea tree and eucalyptus.
Both types have over 80% organic ingredients and are Soil Association Certified.
As stated on their website, this extra seal of approval means the products are not only organic, but also:
Not tested on animals
Vegan - do not contain ingredients of animal origin
Parabens free
GMO free
Do not contain SLS or SLES
Free from petro-chemicals
They are more environmentally friendly by supporting a reduction in harmful chemicals and encouraging better farming practices by choosing organic ingredients!
How much does Bentley Organic bodywash cost?
I paid £2.50 for each bodywash, which I think is a bargain compared to other companies selling similar items.
I think these are the cheapest I have seen and I purchased mine from Wholefoods in-store, but these are available online from lots of retailers too.
What do I think of Bentley Organic bodywash?
I really like the values of this company and all the ingredients they avoid using are right on point with me trying to lead a more natural life from what I eat to what I put on my skin. I love that they use organic ingredients and are vegan too.
The shower gels smell really good and they work just like any other shower gel you might be used too, but with their carefully chosen ingredients will be better for your skin and the environment which is worth a little investment in my opinion.
I think I prefer the smell of the tea tree version, but both smell great!
They froth up well (who needs SLS, eh?) and leave silky super soft skin. As they are so frothy a little goes a long way, making them even better value.
There is absolutely no need to buy a product containing nasty chemicals when you can get a more environmentally friendly organic version as good as these! I'll definitely be purchasing this brand regularly from now on.
More beauty blog posts
FFS Friction Free Shaving eco-friendly zero waste razor subscription review
Tips to get beautiful healthy hair naturally at home
How to save money on natural beauty products
Beauty tips: how to save money at a hair salon
How much do adult braces cost? + 4 ways to finance them
Save money on contact lenses with Waldo
More eco-friendly blog posts
Get 100% renewable energy with Bulb and save up to £357 per year
How to cut household expenses with renewable energy
Bulb energy £50 off discount code 2020
3 eco-friendly subscription boxes I use and love
7 ways to live a more sustainable lifestyle
3 important reasons to choose organic
13 eco-friendly ways to start saving money in the kitchen
How to shop more ethically and sustainably for clothing
How much single-use plastic do you use in a week?
Save time, space and money with a capsule wardrobe
Eco-friendly camping essentials that save money
How cutting back on plastic benefits your life and saves money
15 ways to reduce plastic consumption
How to eat more eco-friendly and save money
5 ways you can reduce your kitchen waste today and save money
Why making your home greener is better for your wallet and the environment
6 easy ways to save money around the house (and be eco-friendly)
How to make your workout more eco-friendly and cost-effective
Keep your clothing costs down with subtle fashion
4 eco-friendly ways to save money in the kitchen
FFS review: limited edition Lily razor and special offer
Cut the wrap, save money and stop using single use wrapping paper #cutthewrap
Make 1Change in 1Minute to reduce single-use plastics
Save money by making your own eco-friendly cleaning products
Why shopping sustainably for fashion will save money
How to get rid of clothes without sending to landfill
Abel and Cole promo code 2020 - get a free organic fruit + veg box!
How to shop sustainable fashion on a budget
How to save money and upcycle second-hand dining chairs
Lil Packaging goes eco-friendly with their ecommerce packaging range
Be eco-friendly with a climate-conscious pension from PensionBee
Do supermarkets need to do more to reduce their single use plastic waste?
Eco-friendly wildflower seeded cards
Pin for later!
Save