Monthly family roundup September 2015
Posted on
Hello and goodbye September!
Oh my goodness – fastest month yet.
Days whizz by with kids, but now I'm doing a preschool run four times a week (one 9-12 and three 9-3s), time is going RIDICULOUSLY fast.
I think it's because before now we had the whole day to ourselves, so when we woke it felt like ages until Daddy came home.
But now Bella is doing either 9-12 or 9-3 at pre-school, it really breaks up the day.
Personal family blog diary September 2015
Here's how the new routine for 9-3 days goes:
6am – Daddy up
6.30am – Mummy, Bella, Reuben up
7am – breakfast then play. Daddy leaves for work.
8.30am – start getting ready to leave – toilet, bags, shoes, coats
8.45am – preschool run
9.15am – Mummy home with Reuben, washing, washing up, cleaning, tidying, blogging, emails, playing with Reuben, run any errands (food shopping, post office, etc), nursing
11.30am – preparing lunch for Mummy & Reuben
12pm – Mummy eat lunch
12.15pm – Reuben eat lunch – can take up to 45 minutes and creates a big mess!
1pm – tidy up and wash up from lunch, more of the 9.15am stuff
2.15pm – make sure Reuben has had a feed and change ready to go out
2.30pm – go for a walk
3pm – pick Bella up
3.15pm – home, wash up lunch bag, make packed lunch for Bella for the next day
4pm – start dinner
4.20-4.40pm – Daddy home
5pm – dinner
5.30pm – clean up, play, go for walk
6.30pm – bath if bath night (every other night, unless very messy), story time, bed time
7.30pm – hopefully both children asleep, sometimes this can take until 8pm
8pm – time for more cleaning the house or me and Ben watch something together, or we're so tired we just have an early night and don't come back downstairs after putting both kiddies to bed!
The day is filled with so many little sections and so much to do, especially washing – where does it all come from?!
I rejoice when I get to the bottom of our two laundry baskets and then magically in a day it will be filled again!
If I get through it all you can guarantee Bella will have an accident, Reuben will have an 'explodapoo', I'll get food/sick all over me and the washing basket will be half full again in no time at all!
Bella is getting on well at preschool. She went to playgroup last year, but only for three hours each Thursday morning, so the jump to 21 hours was quite a difference.
She loves it though and has even been playing 'playschool' once home.
It's nice to hear her mention things she's done, hear songs they've sung and hear names of children she's been playing with. Though she usually tells me she's done 'nothing with nobody' all day every time I collect her!
Reuben is now (in the words of Daddy Pig) an expert at sitting up. I had a Widgey nursing pillow, which I never got on with for nursing, but instead used to sit Bella up in it. I did the same with Reubs at around 5 and a half months and he can now sit for ages without it. Though I still pop it by him usually, so he doesn't bump his head!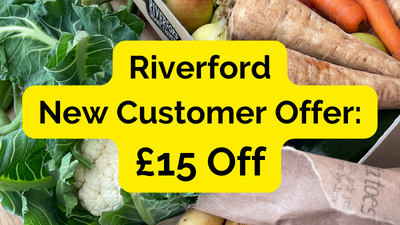 They're really great for helping them sit up and if they fall back they have a soft landing. Reuben started sitting pretty well straight away and I think his weight helped him a lot! He's always at the top of the chart in the red book, around the 91st percentile. If he sits in his nappy I think he looks like a little Buddha! He's so cute!
Ben and I have enjoyed our first month of married life! Nothing much has changed really except the change of my name which is ongoing. Arg. There are so many things to change! I'm pretty sure I just have a couple left to do and I'm just waiting on my marriage certificate being returned to me. I'm pretty used to my new surname as I'd had one of my emails like it for a while, but the Mrs is still so strange to me. I must look so strange for a minute if asked my name as I hesitate and have to stop myself from saying my maiden name. It's so wonderful to have the same name as Ben and my children and feel like a complete family unit. I'm considering buying a 'Christmas at the Sully's' sign this year as I am rather chuffed!
Work on the house has almost stopped this month. There are a few odd jobs that need doing, but they are going to create a lot of mess. All the door frames and architrave need sanding back and repainting. This is a job we should have done when we first moved in and rooms were bare. It's going to create a lot of dust so everything will need covering/mess will need cleaning up for days/weeks. Sanding dust seems to get everywhere. I'd like to get the kitchen complete, but we need to save some money first. I'm not sure we'll get much more done to the house this year now.
We have lots of plans for the garden too so Ben has been measuring the garden and drawing up various plans and ideas. One of the main things we want to do is get some chickens! We've been thinking long and hard about it and also received a great book for our wedding, so we're reading that to make sure we really want to do it! I think it will be so magical to have our own fresh eggs from our very own chickens. The children would love collecting them too. It seems a big responsibility so I want to wait until Reuben is a little older so I have more time to devote to it.
I've started prepping for my return to work. I've decided to come back one month early and reopen the Lylia Rose Shop at 6am, Friday 30th October 2015. I have a lot of new stock which will make perfect Christmas gifts so I think opening a little earlier than originally planned is a good idea. I'm also missing it a little now, so I'm look forward to running my business again.
One big purchase this month was a bread maker! I went to a friend's house whilst she was baking bread and it smelt (and tasted) amazing. It totally inspired me to get our own. I've also been pretty horrified at the lists of ingredients in shop bought bread and the preservatives. Some of our shop loaves really start smelling chemically after a couple of days and this weird smell wafts out of our cupboard once opened. It's really been putting me off, so I'm excited to start making our own instead with the most basic ingredients. We've only made a couple of loaves so far, but they were tasty and quite successful!
Have you ever seen a hornet? Wow. I jumped back and screamed as I went to grab a kitchen towel one day and this was crawling up the side of the sink! I thought I was imagining its crazy size, but Ben came in and confirmed! It was at least one and a half inches long and really in two parts. It was so big you could see all the detail really well. It was also very docile. It didn't make a fuss being transferred to the garden in a glass. It was so ginormous I'm sure it was a hornet!
The sun has been shining here and if I remember correctly, we had a pretty sunny and warm October the past two years. It's great as we can enjoy the outdoors as much as possible before the cold weather arrives with darker evenings. We've visited the Roman ruins near us, I popped up a local hill called Robinswood Hill which has fab carved sculptures near the base and some play equipment so Bella didn't want to leave!
We also visited a food festival in Alcester which also had an awesome park including a maze which Ben got totally lost in! The slides were ginormous and meant to be for ages twelve plus, but Bella whizzed down on Daddy's lap and had a ball!
We also enjoyed a walk along the river in Tewkesbury where we came face to face with three cows on the path! Last time we were there it was a meadow with tall grass and beautiful flowers, now it's filled with sheep and cows so we had to share the walking path.
Reuben outgrew the Amawrap so another great purchase this month was an Ergobaby Performance Carrier. It's so easy to pop him into and has meant we can easily go on hill walks. I use it almost every day, even for the preschool runs sometimes. It's so comfortable to wear and does not pull on me, like one I had with Bella seemed to. They're quite pricey at £90+, but definitely worth it. I'm certain I'm going to get so much use out of it for a good couple of years.
Plans for October are filling up and I'm already starting to get a little excited for Christmas! Have a great October!
More kids blog posts
Tips for saving money when buying kids clothes
Kids and cash: teaching little ones about money
Save money on UK family days out with Kids Pass and sign up for just £1
Getting the kids to eat healthier
A list of 50 free and cheap things to do in the summer holidays with kids
More baby blog posts
Top 100 Baby Names 2016 – Are your names there?
9 Tips and words of wisdom for successful potty training
5 baby products to definitely buy and 5 not worth your money
Jelly Baby Photography review: at home new-born photographer in Bristol
Budget Pushchair Review | Graco Mirage vs Hauck Viper
Struggling to brush your toddler's teeth? Try Brush-Baby!
Last baby blues! Reasons I'm sad, but also happy I've decided to stop at two.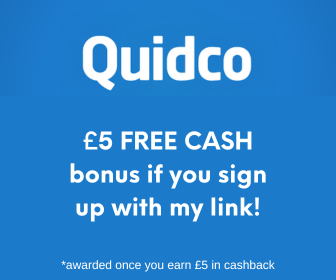 More family finance tips
Bulb energy £50 off discount code 2020
6 easy ways to save money as a family
3 easy ways to save more money and increase your family's savings balance
How to properly manage your salary and budget throughout the month
How to haggle and save money on your Virgin Media bill
How to buy Christmas presents on a budget
What to do when you don't have the cash for essential household items
Three ways to improve your finances next year
How to overpay a personal loan + save money
These companies want to slash your energy bills
Are private swimming lessons worth the cost?
Saving money on family entertainment
Important things to consider when choosing a pet for your family
How much does it cost to own a dog or cat?
The pros and cons of pet insurance
Want to help your family when you are not around? Here's how
How to talk to elderly relatives about end-of-life planning