Things to know before having a baby
Posted on
Being inspired by a great recent Twitter chat by Mumsnet called #familymoments which asked what people were most surprised by when they had a child, I decided to write this blog post so you are perhaps not surprised, but a little more prepared!
Having a baby is a big decision and here are lots of things to know before having a baby.
So, you want to have a baby? Be prepared for...
Here are a few things you will need to be prepared for!
Endless amounts of washing
How normal it becomes to talk about poo
Having a never ending to do list
Changing several outfits per day on you/baby due to food/sick/wee/poo
Wondering if you'll ever get a good night's sleep again
Feeling tired. All. The. Time.
Being given advice from anyone and everyone about how to raise a child
Saying 'it goes so fast/they grow so fast' at least a zillion times
Having an audience when you shower/wee/cook/clean/anything...
Drinking cold cups of tea
Taking up to 45 minutes just to leave the house
Watching reruns of Peppa Pig for at least three years
Becoming a taxi, PA, cook, cleaner, dietician, nurse, doctor, teacher, carer...
But, that's not all!
You must also be prepared for…
Feeling the most love & happiness you have ever felt for anyone ever
Having the best, most rewarding job in the world
Never being bored again
Finding simple things so incredible again
Appreciating time with your partner or by yourself so much more
Laughing and smiling every day
Feeling the most pleasure you can ever imagine when your children smile/laugh/learn something/be themselves/hug you, etc
Seeing the world through a tiny persons eyes and how much amazement it holds
Enjoying life so much more
Not being able to put into words how much you truly adore your children
Because, really, having children is the most amazing experience ever :)
More kids blog posts
Tips for saving money when buying kids clothes
Kids and cash: teaching little ones about money
Save money on UK family days out with Kids Pass and sign up for just £1
Getting the kids to eat healthier
A list of 50 free and cheap things to do in the summer holidays with kids
More baby blog posts
Top 100 Baby Names 2016 – Are your names there?
9 Tips and words of wisdom for successful potty training
5 baby products to definitely buy and 5 not worth your money
Jelly Baby Photography review: at home new-born photographer in Bristol
Four Great Baby Buys (now baby can sit)
Budget Pushchair Review | Graco Mirage vs Hauck Viper
Review: The Very Useful Skip Hop Stroller Handle
Struggling to brush your toddler's teeth? Try Brush-Baby!
Top 100 Baby Names 2016 – Are your names there?
Last baby blues! Reasons I'm sad, but also happy I've decided to stop at two.
Budget pushchair review: Graco Mirage vs Hauck Viper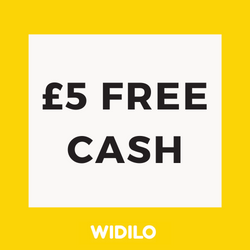 Family finance tips
Bulb energy £50 off discount code 2020
6 easy ways to save money as a family
3 easy ways to save more money and increase your family's savings balance
How to properly manage your salary and budget throughout the month
How to buy Christmas presents on a budget
What to do when you don't have the cash for essential household items
Three ways to improve your finances next year
How to overpay a personal loan + save money
These companies want to slash your energy bills
Important things to consider when choosing a pet for your family
How much does it cost to own a dog or cat?
The importance of making a will
Pin for later!