My morning with a three year old...
Posted on
Oh my goodness. I don't usually rant on my blog, but this morning was what some might call a bit of a challenge. Bella was crazy. I was checking the advent calendar, certain she must have found a way to the top of the fridge-freezer and scoffed the lot, as she was acting as if on a sugar high!
If you're wondering what a morning routine is like with a three year old then read on. Fun and games. Fun and games.
Don't get me wrong, she is three and going through that 'threenager' stage, but usually she's pretty good in the mornings before preschool.
If she has a messing around bouncing off the walls hour, it's usually before bedtime. This is more understandable as she's totally knackered at the end of the day and ready for bed. Today it was this morning. In the hour before preschool. In the hour where there is lots to do. The hour where I'm trying to get three people fed, watered, dressed, a lunchbox packed and out the door on time.
Bella was poorly for the last two days, so today it's like she's filled to the brim with all the energy she lost for two days and it's bursting out at the seams!
Morning routine with a 3 year old...
Aah the look of innocence!
Here are the main events of our morning:
Bella takes all the cotton wool off the roof of a lovely gingerbread paper house she made and feeds it to Reuben
Bella decides she is a baby and can only say googoo and gaagaa to anything I ask for at least ½ hour
Bella crawls under my seat, whilst I'm wolfing down a bowl of cereal stressing about the 20 things I have left to do before we leave, and won't come out
Bella lies on floor licking Reuben's play table
Bella keeps tipping upside down the toy Reuben is trying to play with
Whilst I rush upstairs to whack some make up on, mainly under eye concealer to disguise my warmed up death look, I ask Bella to put her coat and boots on. A usually simple task. I hear Bella shouting from downstairs as she's decided to get into the coat cupboard and is now stuck
Upon rescuing Bella from the coat cupboard, her previously neatly combed ponytail now looks like it's been dragged through a hedge backwards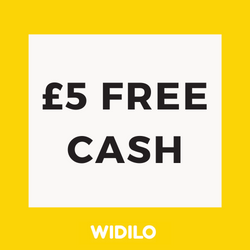 5 minutes after we need to leave: Reuben does a poo
10 minutes after we need to leave: Bella finally has coat, scarf, hat and boots on
As we leave: 'Mummy, I need a wee wee'
Arg!
We just made it to preschool and I have all my fingers and toes crossed that she comes back a little more subdued this afternoon!
Anyone else's morning like this?!
Please tell me it gets better?!
More kids blog posts
Tips for saving money when buying kids clothes
Kids and cash: teaching little ones about money
Save money on UK family days out with Kids Pass and sign up for just £1
Getting the kids to eat healthier
A list of 50 free and cheap things to do in the summer holidays with kids
Save me for later!