Here's how I would create my ultimate cosy bedroom
Posted on
Winters can seem to last forever, and it can be tempting to spend those long evenings tucked up in bed early. I love it when I get a chance to spend a couple of extra hours in bed. I can wrap myself up in the duvet, and snuggle down in comfort. Of course, if I had the choice, I would love to have a super cosy bedroom that makes me feel comfortable and warm whatever the weather outside.
How to make a bedroom cosy
Add a fire
Can you imagine the romance of an open fire in the bedroom? I can almost feel the heat on my toes now! The crackle of the wood splitting in the heat and the flicker of the flames help create that lovely, cosy feeling. I think it might be healthier and safer to use an electric flame effect fire in a bedroom these days, though. There are even apps if all you're after is the look of a real fire. Pop it on the bedroom TV and enjoy the warm glow from the hearth pictures.
Keep books handy
If you're going to head to bed early, chances are you're going to be reading. A good supply of indulgent novels would take up too much room. Instead, you might choose a Kindle but sometimes you want the feel of the paper on your fingertips. Why not install a mini library in your dream bedroom? Then you can peruse your favourite books and enjoy sitting in bed with a good read.
Lots of comfy pillows
Sitting up in bed requires some comfortable back support too. Pillows should be firm and plump in a cosy bedroom. And there should be plenty of them to make you feel comfortably propped up and supported. I love resting my head on a plump pillow. It embraces your skull as you sink in and drift off to sleep.
Cool, quiet, dark
I think a really cosy bedroom would be nice and warm. But to enjoy a quality night of sleep, the room should actually be a bit cooler than the other rooms in the house. Of course, if it is cooler, that means you can snuggle down into the duvet and blankets even more to keep warm! It's such a nice feeling to wake up feeling refreshed and energised, ready for the day. Darkening the room also helps you achieve quality sleep. Try to make the room as quiet as possible too.
Four poster bed
Would I have a four poster bed in my ultimate cosy bedroom? Who wouldn't? I would love to have something like that in there, but I'm not sure my current room is big enough. I have seen some gorgeous designer beds that look very cosy. It's not just about the mattress, but the whole look and feel of a bedroom that makes it into a dream room. I love beds that are quirky and contemporary as much as the traditional styles.
Lighting that glows
Finally, the lighting needs to be soft and like a warm glow. If I could control my bedside lamp brightness on a dimmer that would be perfect.
What would your ultimate cosy bedroom look like? Perhaps there would be hot chocolate on tap, or a favourite pet to cuddle up to and keep you company?
Related blog posts
7 easy ways to keep healthy this summer
Get a better night's sleep and other benefits of the IllumiBowl
5 tips to get a better night's sleep naturally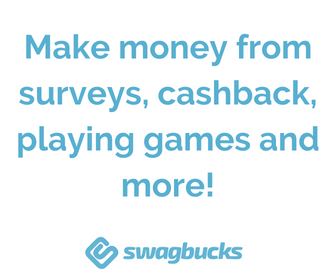 Collab
Save