4 smart gadgets for your home
Posted on
Our homes should not only be chic and elegant, but practical and convenient as well. How can you make a very practical home?
By embracing the latest technology and bringing smart gadgets into your house!
Technology is constantly developing to make our lives easier and less stressful. Think of it as a 21st-century helping hand around the home! Not sure which gadgets and gizmos would benefit you?
Here is a list of the four smartest on the market right now.
Canva
Smart Thermostats
These cutting-edge thermostats can help you keep your home at a constant temperature. You'll never hear your family complain about being cold again! Many modern thermostats will hook up to your smartphone, either through Bluetooth or an app. This means you never have to worry about forgetting to turn the heating on again! If you are out of the house, you can go into the app and turn the thermostat on with your phone. Some go one step further and control your heating for you. All you need to do is fit sensors into each room. Once the room temperature falls below a certain heat, the sensor turns on your heating!
Wall Mountings
Cleaning your home each week is an unenviable task. We make it difficult for ourselves by placing so many furnishings and appliances on the floor and have to move furniture to get to every nook and cranny. Thanks to TV wall mounting you will never have to move or clean around your television again. Your TV will be up on the wall and out of your way. Not only that but as the television is now higher up, everyone will be able to get a good view of their favourite TV show.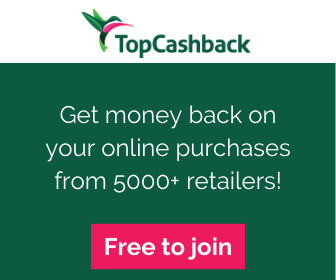 Robotic Vacuum Cleaners
Did you know you can buy a robot to do all your hoovering for you? All you need to do is switch it on and you can leave it to zoom across your floors sucking up dirt and dust as it goes! It is very quiet as well, so you won't have all the usual noise that comes with hoovering. The clever robot hardly gets stuck either. If it ever bumps into a piece of furniture, it knows to start simply travelling in the opposite direction!
Home CCTV
Keep your house and belongings safe by installing some home CCTV cameras. You can buy cameras that are suitable to fit outside your house to watch for burglars or models that are perfect for setting up inside. Some of the newer models can even connect to your smartphone. This means you will be able to check on your home from wherever you may be. If you don't have time to watch what's going happening on your phone, you can programme some to send you a text message if they detect any untoward movement.
Related
5 Weird and Wonderful Gadgets that you need in your Kitchen

100% renewable energy with Bulb, £50 credit & cheaper tariff than Big 6