Finding a job as a mum that fits around young children and my husband working full time
Posted on
I got a job (which was a great excuse for a shiny new watch)
Look at my lovely new watch. I've never really been one to wear a watch. For a while I wore a Casio style watch in different colours, in my early twenties. I still quite like them, but don't have them anymore. They were just cheap things that I expect broke or I probably got them too wet. I can be quite idiotic sometimes and I have a vague memory of getting in the bath or shower with one!
I got a new job this week, nothing special – just a cleaning job VERY early in the morning. My shifts are going to be from 4.30am for 3-4 hours, six days a week. OH MY GOODNESS I hear you cry!
It should be OK.
When Bella was one I worked evening shifts for a year, but they became too much and I decided to leave when we moved home. I finished at midnight, would be home by around 12.30am, but couldn't actually sleep until 2am. Then Bella would be up around 7am and Ben off to work. I couldn't handle the lack of sleep in the end. I thought I'd get used to it, but I seemed to get more and more tired. I cut my shifts down to two instead of four a week, but I was still shattered all the time. I felt like a right wuss knowing there are other stay at home mums who work entire night shifts (um, how on earth do they do it?!).
So the time has come for me to work again now Reuben is one and my website is going through its quiet steady patch. It's all go go go at Christmas, but it does quieten down quite a bit the rest of the year and we sadly came to realise we'll be on a really tight budget for a few months, unless I work. It made finding a job that fits around family commitments, which doesn't finish at midnight or later, with twenty hours or so a week quite tricky!
We don't have anyone else to look after the littles in the week, so if I went to work during the day we would need to fork out for childcare, meaning we'd be not much better off. So a day job (and something I was probably a lot more passionate about) was out of the question. The ideal job would be from home, but I bet these are few and far between. I could only find loads of those spammy 'make an extra £10000 a month by working just 1 hour a week' type things. I could work weekends, but that's our only family time to go out for the day, visit relatives, all be together at once, work on the house, etc, so unless I really have to, I'd rather not as it's such precious family time. I was getting quite stressed not being able to find anything, then finally this morning cleaning job popped up. Perfect.
Not my dream job by any means, but it's something for now that fits around our family commitments, means I can still blog and sell in the daytimes and evenings, Ben can continue with his normal working times and we don't need to pay any extra for any childcare. I've convinced myself of all the benefits and I feel quite positive about it. It will be nice to not have any money worries and it won't matter if I have a quiet month on the website as we'll have the backup of my regular income. I may also be done by 7.30am. That's a woo-hoo right?! The whole rest of the day to myself, or kind of to myself when you factor in looking after the littles, being a housewife and running my business…!
So things are going to change a little and I'm sure I'll be shattered for the next few weeks as I get used to a change in our routine. I still plan on networking my business and blogging as much as possible, but my bedtime is going to have to change. Sometimes I'd stay up until 11pm on the laptop, sometimes even midnight (though this was far too late with a normal 6am start in our household!). I think I'll have to go to bed at 9pm to get 7 hours sleep. I'm pretty sure I'm an 8-9 hours a night person ideally, but 7 will have to suffice for now! Hopefully it will all work out.
I've rambled on a bit there, so back to the watch! Isn't it lovely?! It's from Tesco and was only £12. I popped in to grab a cheap watch so I can keep an eye on the time when I'm working. I never thought I'd get distracted by all the watches, but SO did. They had a really fab selection. I was like a kid in a sweet shop! It's also the first thing I think I've bought for myself all year, so I was even more excited! I was planning on getting a basic black strap just for the job type thing, but I love this one so much I haven't taken it off for two days. I never thought I'd be a watch person, but perhaps I am.
So wish me luck with my new job and let's hope I'm not a snoozing zombie by 6pm every night!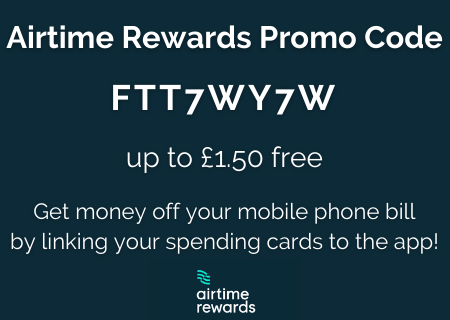 Save