JADU Tea London
Posted on
JADU Tea London review
I used to love a good cup of bog standard English tea with milk and a sugar. As I've grown older, more conscious of the effects of sugar and more concerned with health, I've come to appreciate the taste, flavours and benefits of green tea instead, as well as a wide range of herbal teas. My previous coffee and tea addiction has been replaced with at least two cups of green tea daily. I now approve of its distinct flavour and find a cupful warming, comforting and dare I say it, delicious! It's the taste which puts most people off, but if I'm honest I didn't even like the taste of coffee when I first tried it.
I was very honoured to be sent this amazing selection of JADU Tea to taste. I was even more pleased to discover several samples of their China Green tea included. These disappeared quickly and were extremely enjoyable; I only wish I had more!
JADU are a luxurious brand of tea. You can instantly tell the high quality from the packaging, the material used for the tea envelopes and the generous amount of tea contained within each envelope. I can imagine being served such a tea in a high end five star establishment. If I owned a deluxe guest house, this would be my tea brand of choice.
The classy Royal Suede reusable boxes would certainly make a very well received gift for any tea lover. The quality of the packaging is exceptional. It has been well thought out and really makes the tea feel more like a treat, rather than just your average cup of tea.
I've never been one for an Earl Grey, but I was surprisingly impressed by JADU's take on this classic tea with their Mademoiselle Grey. It has a floral perfume-like taste and scent, which is usually the taste I dislike with Earl Grey. Perhaps my taste buds are altering as I grow older or perhaps JADU have created a much more palate friendly version, but I have had several cups (without milk) and have thoroughly enjoyed each one.
Typically my tea strainer broke this week so I've not been able to try all the loose tea. I'll be purchasing another sharpish! I luckily sampled one cup of Rooibos Crème Brulee before the breakage and delicious it was. It does contain sugar in the caramel pieces, so it wouldn't be a drink I'd normally consume, but I was intrigued to sample it if only the once. It was certainly a sweet treat and would be enjoyed best after a meal in replace of a sweet dessert.
Overall I'm very impressed with JADU Tea London. This is posh tea at its finest and I felt very privileged to experience such excellent tea.
For high quality luxurious tea as a treat for yourself or a perfect tea lovers gift visit https://jadutea.co.uk/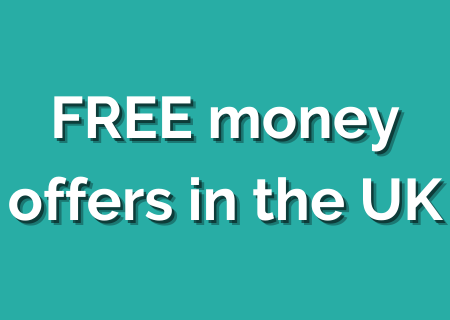 More healthy living blog posts
5 tips to stay healthy if you work from home
Your inspirational guide to being healthy
Getting the kids to eat healthier
How to eat more eco-friendly and save money
5 easy and nutritious vegan breakfasts to get 3 of your 5-a-day
How to fit exercise into a busy schedule and maximise your workout
How CBD can beat work related stresses
The dangers of added sugar and its health consequences
7 ways I've got healthier in 7 years
An introduction to the Healthy Vix blog
Blue light from phones and screens can damage your eyes and sleep
Top tips for optimal eye health
Does reading the news make you depressed?
How to exercise with kids at home
Easy ways to relax + destress as a busy mumpreneur
4 healthy and cheap ways to destress
What happens when you give blood for the first time?
Megahome water distiller review