April 2016 family + lifestyle roundup
Posted on
April 2016 Family Roundup
Although the year continues to fly by, April seemed like a long month. I forget now that Easter was only last month as it seems like such a long time ago already. The start of April was the Easter holidays. Bella had two weeks off preschool and I'd made lots of plans to keep her occupied and to see friends we can only see in the holidays. Unfortunately we were all ill (yep, even me who never catches the bugs) and so many of our plans had to be cancelled and a lot of time was spent at home resting and avoiding others!
I started my job at the very end of March, so April was my first full month employed. Typically my website picked up a couple of weeks after starting, but I'm going to keep the cleaning job. I clean for 2-4 hours each morning, starting at 5am! I get up between 4.15 and 4.30am! I'm quite used to it now and have the odd night where I'll fall asleep by 8pm to catch upon ZZZs. It's a good bit of exercise, especially on the days I vacuum, so I see it as being paid to exercise for two hours per day. It's also two hours of peace and quiet, so lots of thinking time and coming up with business ideas!
We found out Bella's school and got our first choice. We were so pleased as it's on our doorstep (less than a five minute walk) and is an outstanding school. A lady from Bella's preschool works in reception class also, so the transition to school should be fairly smooth. It's lovely she'll be going up to big school with lots of children she already knows too.
We had a few beautiful sunny days in April, but also a total mix of other weather! In one week we had boiling sunshine, snow, hail, wind, storms – basically four seasons of weather in one week. My car was even totally iced over for a few days in a row before work! One day it was iced at 5am, then again at 7am when I finished my shift! There was lots of talk of this crazy weather all month. I'd been keen to get some veg planted in the garden in April, but as some mornings were still frosty this had to wait until May. Probably a good thing as I'm not sure where I'd have found the time. It's also impossible to get outdoors sometimes. Reuben gets frustrated being indoors by himself seeing us outside through the windows. He's still crawling, so he just needs to walk and it will make it easier. I let him crawl outside, but if I'm not keeping a close eye on him everything he finds ends up in his mouth!
I very almost applied for a job at a preschool this month. I started looking into childcare for Reuben at nurseries and childminders. I could only find a childminder for Bella before school from September and a nursery for Reuben. I worked out the costs and the wage would not have covered the costs of childcare. I'd have been paying to go to work basically! So I'll keep pushing my website and doing the cleaning job, then once Reuben is at preschool/school I will try and find something else to fit in with the school hours term time only. I've been thinking of still using my childminding training and offering wrap around care for the school Bella is going to, but still in the thinking stage for this! I've decided to make two thirds of my office into a playroom, so will see how this turns out and then consider using the space for childcare. I always seem to be coming up with different ideas and will end up with 3 or 4 jobs I'm sure!
Me and Ben had a night to ourselves this month, but that's not what we get so excited about – it's having a morning to ourselves! I had no work, so no 4.15am alarm and the children/Ben's work alarm didn't wake us at 6am either! Bliss! We got up and went for breakfast, then had a two hour walk up Cooper's Hill just behind our home. It's also known as the Cheese Rolling hill and we took a flask of herbal tea to the top. We sat and gazed over Gloucester in peace and quiet for a while. It was amazing! We then walked back through pretty bluebell filled woods to some Roman ruins. It was so nice to spend this quality time together. Usually when we have childcare we just do as much DIY as possible and I work on my website/blog. It was fab to spend time actually doing something nice together and we need to do this more!
We had a couple of lovely meals in April. We went with friends to The Swan Inn in Hanley Swan, Worcestershire. I had a delicious vegetarian roast, though Ben said his pork wasn't so good. The pub was beautiful though and next to a lovely green with trees where Reuben practiced walking with Ben, and Bella enjoyed looking at the ducks in a large pond across the road. We also went to The Rose Revived in Witney, Oxfordshire. I had a delicious vegetarian risotto and the setting was perfect. Lots of large willow trees in a row along the River Thames and a picturesque bridge. After eating we walked along the Thames and Bella enjoyed spotting the many geese and swans!
Sassy Kids Box review
Bella was sent a Sassy Kids Box last week to try, which was perfect timing for the Easter holidays! The weather at the start of the Easter holidays was really iffy and Bella literally starts jumping off the walls if she's stuck indoors all day long. The Sassy Kids Box provided some much needed entertainment for a drizzly afternoon!
Once Reuben went down for his afternoon nap and I knew me and Bella had at least a good hour to ourselves I presented Bella with her Sassy Kids Box. Oooooh! Bella was absolutely delighted with the box (addressed to her making it even more amazing) and wanted to rip it open right away and get stuck in!
The Sassy Kids Box is created by the very same team who create the award winning baby subscription boxes called Sassy Bloom. Their customers felt sad when these boxes stopped as their children reached two years old and wanted a new box they could enjoy with their older children. The Sassy Kids Box was born.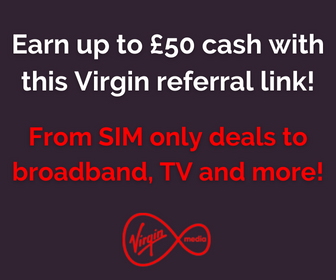 It's a letterbox sized craft box with everything you need to complete a fun crafty task with your child aged between 3 and 8 years old. There's a main task, a bonus task, challenges, a family game and more. The box provides everything you need to spend some fun quality time with your child, children or whole family!
The box we received was full of popcorn games! There was a bag of kernels for us to make a bowl of popcorn. I was a little worried at first as I'd only made popcorn in a microwave before and we don't have one, but the popcorn could be heated in a pan with a little oil (who knew!). It was the very first time I'd made popcorn this way and I was probably as excited as Bella to see it pop!
I mixed a tablesppon of oil in with the popcorn, put the pan on a medium heat with a lid fitted and waited. It took a few minutes and then POP POP POP! I probably should have waited a little longer as most weren't totally popped, but some of them were burning a little! Perhaps I needed more oil.
Bella really wanted to eat it, even though it didn't look that appetising due to my poor cooking, but I had to persuade her not to as we needed the popcorn for all the crafty tasks.
There was a list of ten fun Popcorn Olympics games. We had great fun playing these together and Bella, of course, was the winner! The games included throwing popcorn as far as possible, which Bella actually did win. Who knew it was so hard to throw popcorn? Mine was like a boomerang and kept coming back a bit!
Another game was to blow the popcorn from one end of the table to the other with a straw. They were the type of games any child from 3 to 8 really would have fun playing. As Bella won, she got the medal which was included in the box! Of course, she was super chuffed with her winner medal.
Once the Popcorn Olympics were over I cut Bella a sheep out of the black card and she had great fun gluing popcorn all over as the sheep's wool! We already had a big pack of googly eyes so Bella stuck these on to bring her sheep to life! The sheep looks great and is now proudly pegged to our fridge.
There was also a colouring in sheet which was enjoyed, because which child doesn't love colouring in? Colouring in (and sticking) is always a winner in our household with a bored child! Plus, there were even some activity sheets to complete. There was a good couple of hours of activities included and the 'Olympics' could even be completed a few times or with different family members!
Bella had a great time completing all the tasks in her Sassy Box and we enjoyed the quality time we spent together. It was a real joy to see her so excited about the box and spending time playing together just the two of us.
The box makes everything super easy by providing almost everything you need. Anything you need to provide yourself will be things you already own, such as a cup, bowl or saucepan.
Children find it so exciting getting post and even more so when the post is actually addressed to them.
The subscriptions are only £3.99 plus 99p delivery for a fortnightly box and I'd certainly recommend them.
Bella (3 years 9-10 months)
I cannot quite believe it, but my eldest, Bella, is very nearly four years old. Only a couple of months and perhaps the dreadful threenager stage will be behind us! Bella will be starting school this September and we are eagerly waiting to find out if we got our first choice on 18th April. We have fingers and toes tightly crossed. The school we want is only 600m away and is outstanding. I can leave our home at 8.50am and be back by 9.05am. It's so close. Our second choice is a little further. It's a 15 minute walk by myself, but I'd have to allow 30 minutes with Bella's pace. It's doable, but this will obviously take 1.5 hours out of my day just for school runs which isn't ideal. Bella also currently goes to the preschool attached to our desired school and I'm a member of the committee. I'll have to stop being a member if she doesn't get a place and find a new playschool/preschool for Reuben near the other school. Only eight days until we find out which school and then I can relax! The whole situation is quite stressful and they make you wait ages to find out. We applied back in November!
Bella can now do a zip up by herself! Yay! She impressed me one day by doing her hoody zip all by herself and then her coat zip. She's beginning to understand basic maths and can add small numbers using her fingers. She's been super helpful lately getting dressed by herself and even making her bed! Bed time has been a bit easier lately and she's been going with a lot less fuss. I'm not sure how long that will last as the nights get even lighter. When the clocks changed Bella told us it couldn't be bedtime as it was still morning outside!
Bella comes out with new phrases all the time, often tickling us with her vocabulary or simply what she has said! Here are the best things I've noted down recently:
(Ben drives over a bump in the road)
*Bella lets out a big sigh*
'Daddy, there are far too many hills on this road!'
'Mummy did you see that postman go into that house?'
Yes Bella, I think it was his house
'No it's not his house. Postmen live in vans!'
'Reuben did it!' (to everything at the moment!) Hmmmmm
'Mummy can I have a milkshake?'
Yes Bella, do you want a banana one like Mummy?
'No, I want a cheese milkshake!'
'No I don't want cheese on toast, I want toast on cheese!'
'Look at that fly on the windowsill. He's sleeping!'
Reuben 12-13 months
My baby is no longer my baby, but a toddler! Please, if you have the capability, slow down time! I'm not sure exactly when they become toddlers, some seem to say once they are a one year old, others when they are walking. I'm sure Reuben will be walking in a couple of weeks , but even though he hasn't let go of our hands just yet, he's still not really a baby anymore *insert sad face*.
I kept some notes of what Reuben has been doing between 12 and 13 months:
Walking with walker or holding both hands
Pushes himself along on his sit on trike
Say's 'hiya' on pretend phone, or in fact any object which he picks up and uses as a phone!
Loves building with his Mega Bloks – able to build big towers or group lots together
Still obsessed with putting things in and out – loves getting his Mega Bloks out, but loves helping to put them back away in the bag
Eats pretty much everything we eat unless really hard or super chewy (e.g I won't give him dates)
Tears food apart, such as toast, so he can manage it. Means we can give him larger pieces of things
Rocks to the song 'Row Row Row Your Boat' and screams to the crocodile
Becomes jealous when Bella is on me, near me or comes over to me if I'm holding him. Starts squealing and bashing her away!
Still a Mummy's boy and will always want me over anyone else or if I enter the room
Gives cuddles and says 'aaaaaah', will now give kisses too
Waves bye-bye
Points to what he wants e.g. his drink or more food off the table
Says Mama