Selling your home? Here are the best ways to make your home look more valuable
Posted on
When you start to think about selling your home, you'll begin to consider making it look more valuable. You'll want to learn how to present it for sale in the UK. It needs to be an attractive purchase to the buyer and so you'll need to learn about staging techniques to make it sell quickly and for the price you want. Ideally, you want to transform your home without spending a massive amount of money. That means you want your home to look more valuable without increasing the actual value. Perception is everything here, and I've got some ideas how you can positively impact a buyer's perception.
How do I make my house look good to sell?
New flooring
New flooring is always going to have a huge impact on how your home looks. A complete renovation, provided by a company such as UK Flooring could make your home look a lot more valuable. But you don't have to spend a fortune on this type of renovation. Instead, you can choose an aesthetic material. It may look like an expensive product but the material used is quite cheap. An example of this could be aesthetic marble floor in the kitchen. You'll probably find you can get this installed for near to half the price.
Minimalistic
You might want to think about styling your home with a minimalistic design. In particular, try to limit the amount of furniture in the bigger rooms. By doing this, you'll make the space look larger. Complementing this with bright or light colors will make your home look grand and vast.

Modern furniture
Buyers can't help but look at a home filled with modern furniture and think that it's worth more than it is. If they stopped and thought, they'd realise that the furniture is not going to be in the house when they buy it. But they never do. They can't help but imagine what modern furniture they could buy would look like in the home. Remember, if your property looks modern, you are going to attract young buyers. The more modern it looks, the less the buyer feels they need to make it modern themselves.
Mirrors on the wall
You do want a few mirrors on the wall around your home. Again, this is another trick that will make the house look a lot bigger. One room that you should pay particular attention to is the bathroom. You might want to set up a full-length mirror on one wall of the bathroom if you have a small bathroom. Doing this will open up the space.
Clean and tidy
If your home looks like it's being kept in good condition, buyers will think it's worth more. That's another effect on the psyche. If it looks good, they'll love the idea of living there. That means there shouldn't be toys and games all over the place. There should be no crumbs on your kitchen floor. You should make sure that your house is cleaned before every viewing.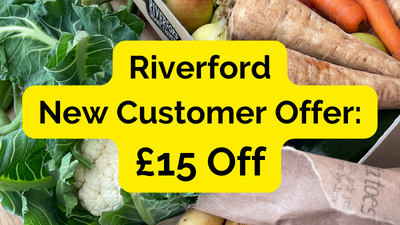 Dream ideas
Finally, make sure that at least one room in your home is set up to replicate a home buyer's dream. You may not have children yourself, but you can still set up the spare room as a nursery or at least make sure it resembles a bedroom rather than a dumping ground! This is going to encourage younger buyers to think about starting a family there.
Related blog posts:
My top tips to prepare for a house move
Why I won't use a mortgage adviser again
Is buying a house better than renting?
Saving money when you're moving home is simpler than you think