Grow your own vegetables photos May
Posted on
I finally planted some veg in MAY! Lots of these could be planted from March, but when the last frost has passed. Unbelievably, my car was still iced over a few times at the end of April when I left for work. How crazy is that?! I was planting my seeds directly into the soil outdoors, so had to wait.
My leek, carrot, beetroot, green bean and courgette seeds are from sowhow.com who sell organic seeds in very modern packaging with very easy to follow instructions! My friend gave me the carrot and beetroot seeds as a gift last year, for Christmas perhaps, and I had to visit their website to see what else they had. I then got the others!
It was a tad late for me to order their tomato seeds, so I purchased two plants from the garden centre. My courgette seeds didn't sprout, so I have purchased one courgette plant from the garden centre, just in case. I've since soaked the courgette seeds to see if it makes a difference. I may plant a few more as they can still be planted in June. I love courgette so an abundance would not be a problem!
Last year I only purchased plants from the garden centre, so it was a lot easier! This year I've done it nearly all from seed. I was amazed that they are all starting to grow! Woohoo!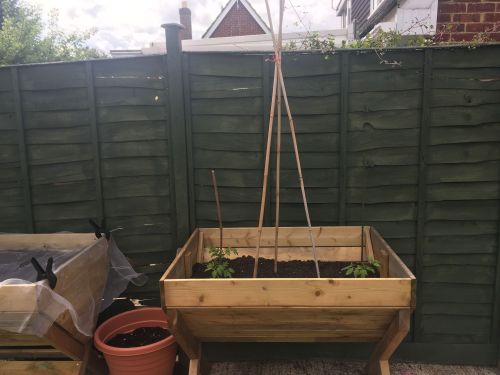 So chuffed with my new trugs! Not the official Veg Trugs, but by Blooma. I picked them up one day for less than half price in B&Q. Those are the tomato plants from the garden centre. I must grow from seed next year.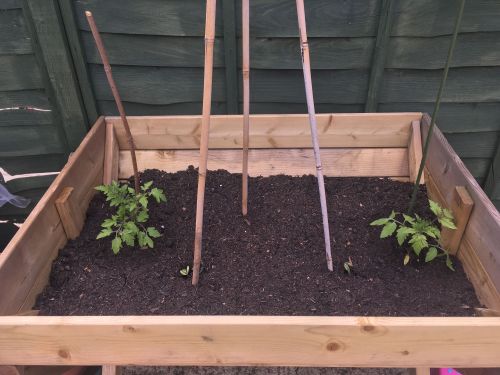 Hello little green beans! These suddenly shot on through the soil out of nowhere!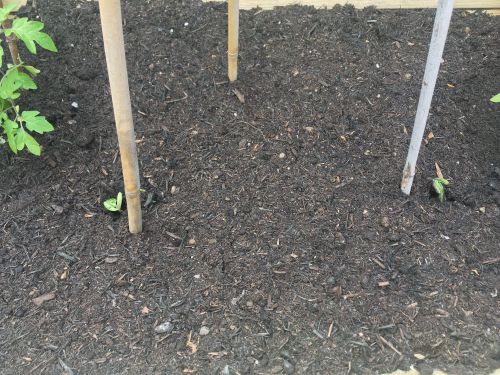 Green beans sprouting!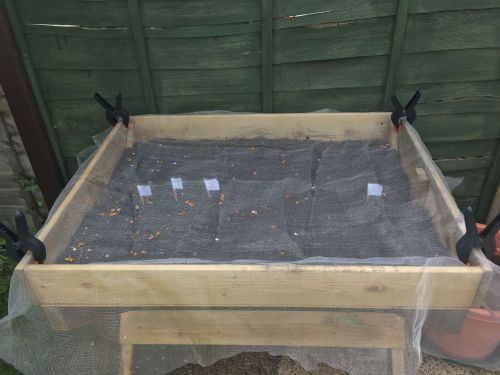 So carrot fly is a thing. After my black kale and cauliflower got demolished last year, I decided to cover with thin mesh netting whilst these get going! Carrot fly is apparently attracted to the sweet smell produced as carrots sprout and begin to grow. In here are carrots, leeks and beetroot.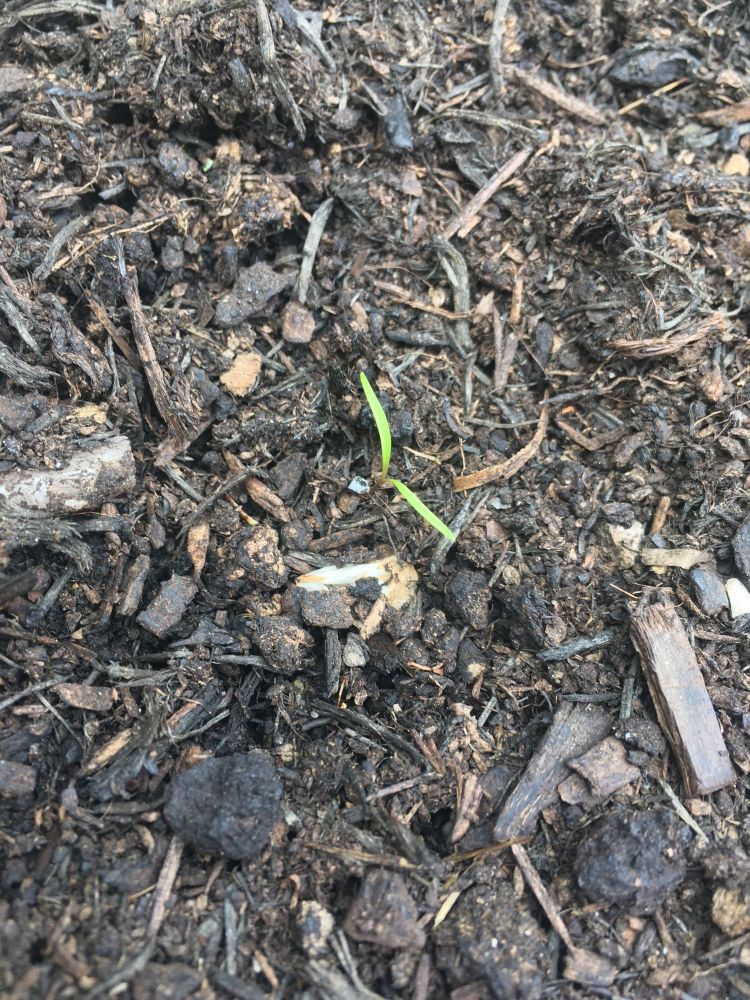 Ooh hello baby carrot!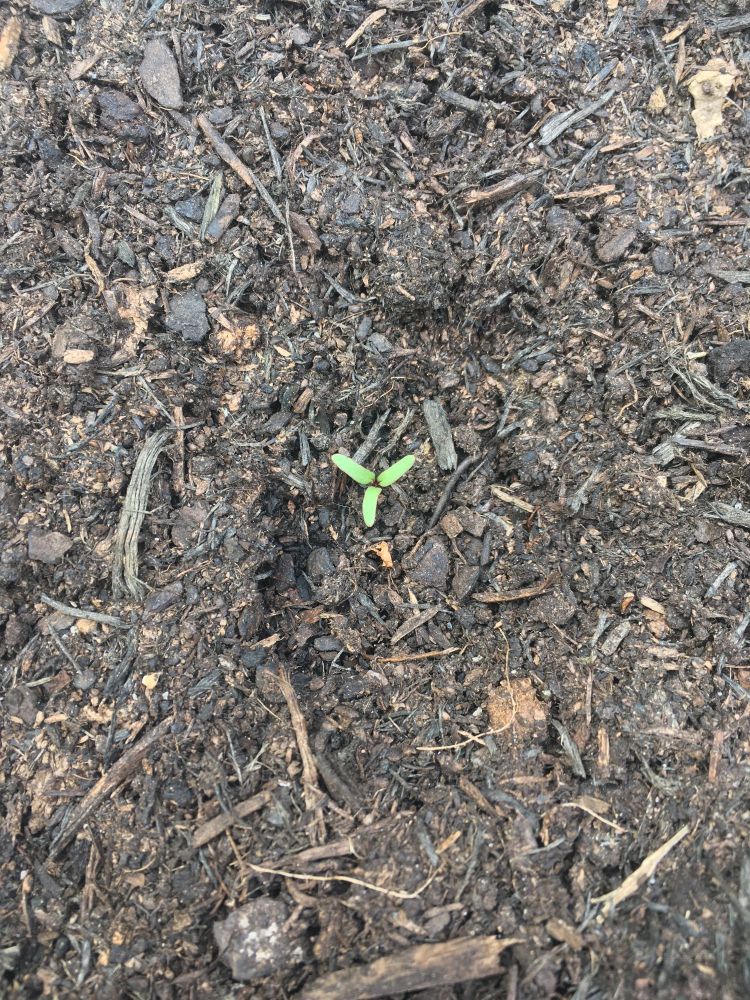 Beetroot :)
My leeks are also now growing. They just look like grass as they come through! Straight little lines. They took a little longer than the rest. So excited to see these all grow.