Three kids brands we love lately
Posted on
Organix
Organix are my favourite snack brand. Not only for Bella, who is four tomorrow, but for me and Reuben too. I kept forgetting for ages that Reuben was over 12 months so could have the Organix snacks too. It makes meal times and snack times so much easier now everyone can have the same. Bella is always very sweet and shares her snacks with Reuben. She'll always make sure he has something too.
I also snack on the biscuits and crisps. I won't eat regular 'adult' crisps or biscuits as they're filled with so much junk, such as refined sugar which I'm cutting out. It's so great to be able to eat some biscuits and sweet crisps without added sugar.
Our faves at the moment are the carrot stick crisps and animal biscuits. They have no added sugar at all and use only necessary ingredients which are organic. It makes me wonder why they don't make them for adults, especially as there is a wholefood revolution going on. I think there's a market for it and if I had the money to start a 'really' healthy crisp/biscuit brand for adults, this is what I'd do!
Sassy Kids box
The lovely people at Sassy Kids Box kindly sent Bella a second box for review. This box was bug themed, which Bella loved! She so enjoys hunting for bugs in the garden. We must have spent 20 minutes in an alleyway recently as she saw a ladybird and tried to get it on a leaf! I was terrified someone who passed was going to squish it, but they could see her enjoyment and side stepped the ladybird!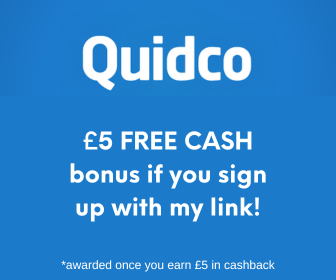 The box had everything needed to make paper chain caterpillars and colourful dragonflies. There was also a wiggly worm toy included! The Sassy boxes are a great way to spend some quality time together and I enjoy seeing the joy on Bella's face as the box arrives and once opening to discover what the craft is. As soon as the second box arrived she remembered it was called a Sassy box which impressed me as it was only the second one received. I highly recommend these letterbox craft kits if you have a young child.
Good Bubble
I first saw Good Bubble on Dragons' Den and it instantly appealed to me. I will only buy natural based products to use on my children, as well as myself. It's important to me to only use the kindest ingredients on skin. I'm also concerned about all the rubbish we wash down the drain which ends up in the environment, so I'd rather only wash away the most natural and least harmful ingredients possible.
At the moment we're using the cloudberry range which has 98% natural ingredients. And oh my! I've never heard of cloudberry before, but it sounds (and smells) magical! It's quite a sweet bubble gum like scent. It sounds like a berry which should grow on clouds with rainbows and unicorns floating about, don't you think?! It smells like it too.
Bath time is always enjoyable with Good Bubble, as are my showers. Yep, I use it too! I use the body wash on myself in the shower each day and every day, even after weeks of use, I'm still so impressed by the wonderful scent.
More kids blog posts
Tips for saving money when buying kids clothes
Kids and cash: teaching little ones about money
Save money on UK family days out with Kids Pass and sign up for just £1
Getting the kids to eat healthier
A list of 50 free and cheap things to do in the summer holidays with kids
From Babies With Love review | Baby + kids gift ideas
Affordable DIY projects + fun activities for kids at home
Tips to help your child get a better night's sleep
More baby blog posts
Top 100 Baby Names 2016 – Are your names there?
9 Tips and words of wisdom for successful potty training
5 baby products to definitely buy and 5 not worth your money
Jelly Baby Photography review: at home new-born photographer in Bristol
Struggling to brush your toddler's teeth? Try Brush-Baby!
Last baby blues! Reasons I'm sad, but also happy I've decided to stop at two.
Budget pushchair review: Graco Mirage vs Hauck Viper
Nom Nom Kids reusable food pouches review
Things to know before having a baby