How to prepare for a less stressful Christmas as a mum
Posted on
When you've got children that are still enchanted by the magic of Christmas, then those last weeks leading up to the big day can be hectic with Christmas plans and shopping to do. Life as a mum is already busy, but Christmas can really pile on the pressure!
And it's not all about the toys... Many kids have already started to ask for the big Christmas experience. Meeting Santa, travelling to Lapland and expecting an Elf on the Shelf hidden in a different place every morning! Then there's the advent calendar, the twelve-foot tree, and all the Christmas lights to hang that will illuminate the planet from your own home.
Christmas events, Christmas parties, Christmas cards to write, Christmas presents to budget for, buy and wrap. School Christmas events. Nativity plays. The list goes on. Christmas is an exciting time of year, but with kids it's also a very busy time of year!
And if you're anything like our family, then your husband has no idea what's going on and you're left to organise the lot!!
If you need tips to make Christmas less stressful this year, then read on.
How to prepare for a less stressful Christmas as a mum
When the kids finish school, there will only be a few days before the 25th to worry about. But by then, parents need to be ready!
There's no chance of going Christmas shopping and wrapping with the kids around, so it's good to be prepared early.
Prepare early
As you'll already know, time flies when you have kids, so whilst everyne is saying it's way to early to think about Christmas in November or even October, believe me, I always try to get everything done in these months as December is guaranteed to be full of school plays, Christmas discos and more! It's such a busy month I prefer to have all my wrapping and shopping done before December.
It's also an expensive month with so many events, the Christmas school holidays and extra food shopping to cater for guests. So it makes sense financially to buy all the presents in the months leading up to December to spread out the cost.
Try to get everything prepared and purchased in advance. You're less likely to have to battle your way through the mayhem of last minute shoppers. And the kids are less likely to become over-excited by all the last minute promotions the stores will put on!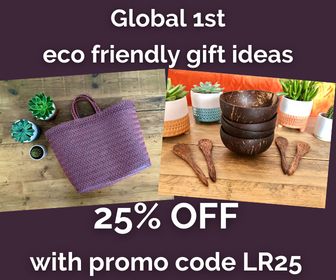 Let someone else do all the hard work
An easy Christmas for some would involve very little of the hard work that inevitably occurs for us mums. If you work, you may already be having to book up your Christmas parties for the office adn it's always nice to have someone else do all the cooking, catering and cleaning up. So why not see if you can book a Christmas meal for the family too?
If you're travelling to be with family, this may be the easiest option for you. Or if you gave a lot of different dietary requirements or a kitchen too small to cook for the whole family.
You don't even need an excuse - it will just be nice to have a proper break from all the cooking you usually do as a parent and for someone to do it for you at Christmas!
Christmas meals can be expensive, so perhaps just try it every other year or every few years. it's definitely worth trying once just to treat yourself and have a well deserved break on Christmas day.
Get a discount on Christmas outings
Of course, it is every parent's dream to provide the most memorable and awe-inspiring Christmas for their kids. Many choose to take their holiday so they can enjoy a winter break with a Christmas theme for the kids. The trouble is, this can be incredibly expensive. And it's almost impossible to gauge how your children will react. If they're absolutely terrified of the jolly Santa or the reindeer, it can be a pretty heartbreaking Christmas!
One of the most stressful parts of Christmas is usually the finances!
It's best to budget throughout the year and save towards Christmas so you don't have to break the bank in December, but you should still make use of discount apps when you are eating out or booking attractions.
Most of us have to budget for Christmas each year. The cost of lights, decorations, food, and gifts can really hurt your wallet. It's so hard to say no to your kids sometimes. And even Santa can't give them everything!
In the warmer months, it's easy to engage them in free activities like playing in the park or garden. At the end of December, chances are the weather will be awful, so indoor activities may be best, but being cooped up at home all the time can make the kids start to climb the walls!
Check out local activities at libraries and community centres that will be affordable. See what discounts you can bag from money saving apps like Kids Pass.
Book well in advance if you can if you do decide to go away. That way you can settle the balance well before December and not have to struggle financially for the month.
Some helpful blog posts to cut the cost of Christmas
How to buy Christmas presents on a budget
Save money online with this list of UK cashback sites
List of 8 apps that turn UK receipts to cash
Neveo discount code - get your first album free
Save money + be eco-friendly with these sustainable packaging options
Please pin!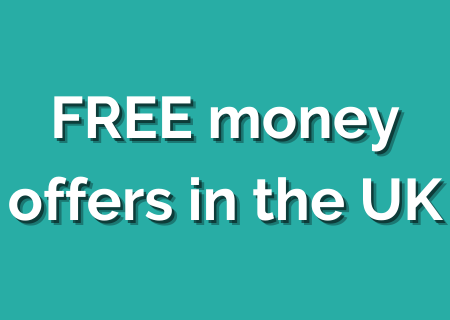 Save