From Babies With Love review
Posted on
If you like to know you're making a difference when shopping for baby clothes or gifts, as well as purchasing ethically sourced goods, then From Babies With Love is perfect for you. Their online website is bursting at the seams with the most fabulous printed baby clothes made from organic cotton in modern, fun designs.
I'm absolutely in love with the cool elephant print babygros and adorable duck baby blanket! If you're looking for a high quality baby gift this Christmas, including organic toys, you'll definitely find something on this wonderful website. The brilliant patterns are right up my street and I want to buy the whole collection for my littlest! If only funds would allow.
Eco-friendly gifts for kids
In exchange for this blog post I was sent a cute cuddly monkey soft toy for my son Reuben, 19 months old. Not only is the material organic, but the filling is made from 100% recycled material which helps to reduce the amount of waste going to landfill. It's also made in Britain.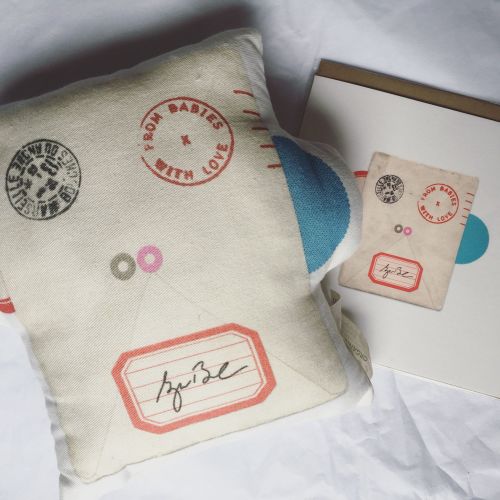 I'm happy to report Reuben loves his new soft toy! The shape of it makes it seem like a dinky cushion and I call it 'Reuben's cushion'. I've said to him 'Reuben, do you like your new cushion?' and he grabs it for a squeeze or lies down on the floor snuggling into it like a pillow! I think that is a definite yes. It's going to look right at home in his sweet toddler bedroom alongside his other contemporary cushions – 3 black and white bears and a retro mustard yellow design.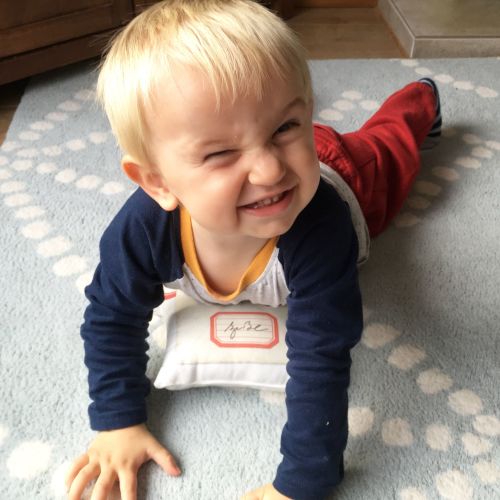 Look at that face!!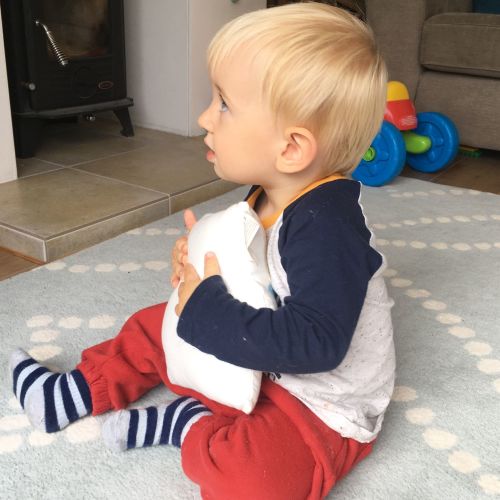 Support children in need with every purchase
As well as providing the most environmentally friendly goodies, FBWL support orphaned and abandoned children around the world. All their profits go to this wonderful cause to create better lives for children who have lost parents for reasons such as war, famine and poverty.
From Babies With Love say 'Every penny of profit from our unique, ethically sourced designs goes to SOS Children, to build and run children's villages around the world. And in these safe, happy places, abandoned and orphaned children can grow up in a loving family.'
From Babies With Love discount
At the time of writing this you can also earn 16.5% cashback from From Babies With Love atTop Cashback! Not a member? Sign up using my link here and earn cashback when you shop online: http://www.topcashback.co.uk/ref/victoriasully
Thank you From Babies With Love
I was sent the cute monkey cushion in return for a review of From Babies With Love which included a link back to their website. Being a non profit organisation with such a great cause, I couldn't refuse and honestly love their website! Check it out here: https://www.frombabieswithlove.org/