Cheap designer clothes - how to dress well for less!
Posted on
High fashion on a budget? Here's how it's possible
I'm sure many of us are all the same. We'd love to treat ourselves to some high-fashion pieces and designer labels, but their price tags are just too big for our budgets. Unfortunately, some of fashion's biggest names and iconic clothing pieces are always going to be expensive. But that doesn't mean that you have to give up on your dreams of ever owning them. In fact, there are a few clever tips and hacks that can help you find excellent fashion items on a budget.
Intrigued to learn where you need to look and what you need to do to be able to afford all of these quality pieces of clothing? Read on! This blog post is jampacked with lots of tips that will make high fashion on a budget perfectly possible!
Look Through Different Collections
Did you know that all of the big fashion houses have many different collections? For example, Gucci has its very fancy Runway Collection and a Cruise 2017 collection, amongst many others. So what exactly is the point of all these different collections? Firstly, it gives the fashion house a chance to explore different styles and trends. But not only that, though, it also gives them a chance to release clothes aimed at various budgets. For instance, Gucci's Runway Collection will probably be its most expensive line of clothing. And aimed at those interested in
haute couture
. However, some of their other collections will feature clothes that are a lot cheaper and more accessible to regular shoppers.
Know Your Terminology
This tip is closely linked to the first one, as collections are all part of the confusing terminology you need to know if you want to get fashion savvy. Once you know all the terms that designers use to describe their clothes, you will be able to hone your shopping searches. So you only look at items that you know are more likely to be in your budget. For example, take the term '
capsule collections
'. This refers to a few staple pieces that show off the overall style of the fashion house. These are usually mass-marketed, which makes them cheaper than buying one-off pieces. 'Bridge line' is another term it is important to understand. This refers to collaborations between high-end designers and mid-range retail outlets. They are usually a lot cheaper than the designer's own collections.
Look For Coupons
Coupons are a great way to save quite a bit of money on your shopping. You probably already save up coupons for your groceries. Well, did you know that you can also find many different coupons for your favorite fashion brands? There are ones for popular brands and shops including
Laura Ashley
, Adidas, and Topshop. You will find that these coupons offer you a range of various discounts. Some might give you anything up to 20% off an item of clothing. While others might allow you to take advantage of a special deal, such as buy one, get one free. There are a number of different places where you can find coupons. One of the best places to get them from is from the shop or brand themselves. These days, many shops offer previous customers exclusive deals and discounts. So once you have made a purchase, you may find that you get regular newsletters into your inbox regarding coupon codes and other deals! Alternatively, you can search on specialist coupon websites for all the latest coupons that are valid
in shops
.
Buy Out Of Season
If you are shopping as soon as a shop brings out its latest clothes and trends, you will probably find that the clothes are very expensive. So rather than hit the shops as soon as all their new collections come out, you need to start buying all your clothes out of season. Clothes will be a lot cheaper once they have been out in the shops for a while. Another benefit of shopping out of the season is that you are more likely to find a lot of shops are having sales. There will definitely be a lot of bargains for you to grab! One thing to remember about shopping when
the sales
are on is that many of the sales items are probably clearance. That means you won't be able to return them if you find that they aren't quite right when you get home. So make sure you always try on clothes before you buy them, even if they are in the sales!
Buy Second-Hand
Did you know that second-hand clothes shops are a great place to find hidden designer gems? And, as they are second-hand, you won't have to worry about paying the hefty price tags that usually comes with designer pieces. If you are desperate to get your hands on designer items, it is usually best to go to second-hand stores and
charity shops
in the centre of cities. As there are many wealthy people in cities, there is a greater chance that you will find some excellent designer items of clothing.
Swap With Your Friends
If you and your friends are all fans of designer clothing, then you could drastically cut down on your clothing bills by swapping clothes. This is especially great if you all end up buying pieces that you realize you actually aren't that into. After you have had your clothes a few months, why not get together with all your friends and pool the clothes. That way, you can all look at each others' items to see if there is anything you want. Of course, you don't have to swap on a permanent basis. You may just want something different to wear to a party that you have planned. You could even turn your clothes swap into a fun event. Host it at yours and put on some drinks and
nibbles
!
As you can see, designer fashion doesn't have to always be out of your budget. Hopefully, all of these tips and hacks can help you find great pieces at very reasonable prices. And you'll look amazing as a result!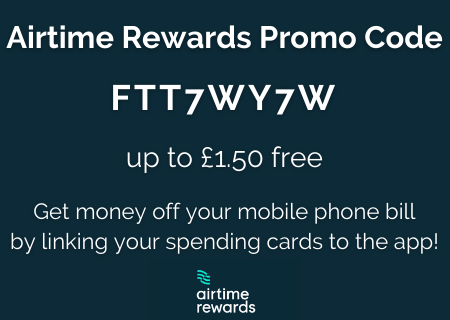 Images from Pexels
Save
Save
Save
Save