Pantone's Colour of the Year 2017
Posted on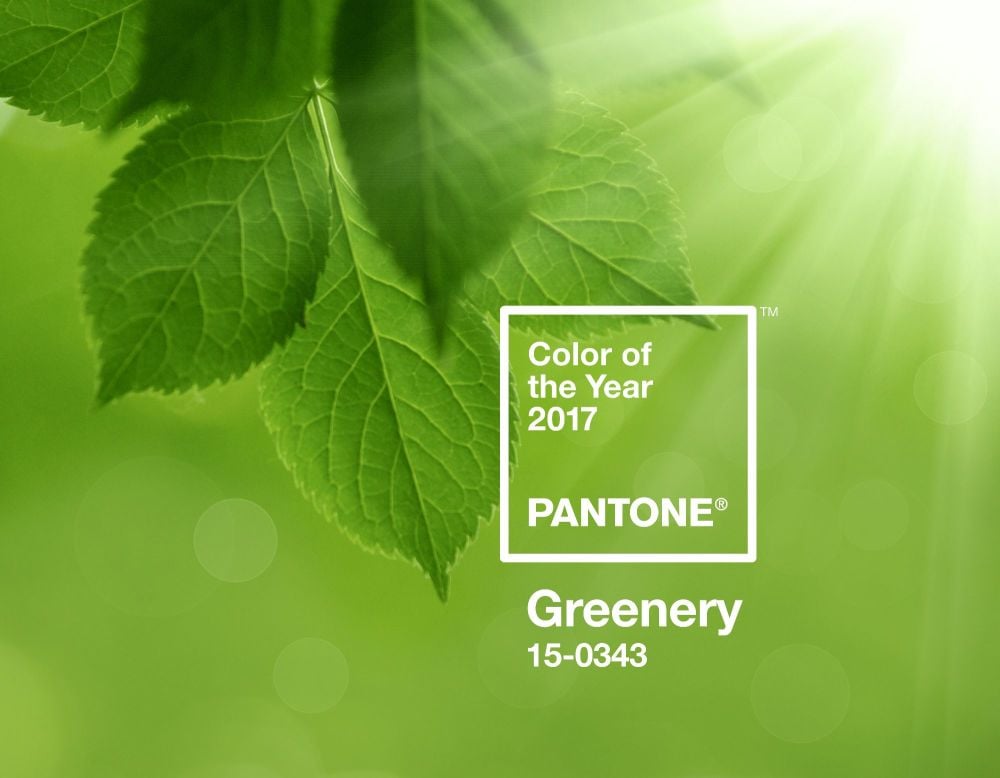 Bring Greenery into Your Home
I am super excited Pantone's colour of the year 2017 is a gorgeous uplifting green shade called 'Greenery'. I am already a big fan of the colour green. Concrete filled cities and technology jammed homes could really do with a huge colour burst of green. Green instantly makes me feel calmer and at one with nature. It's an eye-catching, natural, inspiring colour which can create a positive atmosphere.
Pantone describe their 2017 colour of the year as 'a refreshing and revitalizing shade, Greenery is symbolic of new beginnings. Greenery is a fresh and zesty yellow-green shade that evokes the first days of spring when nature's greens revive, restore and renew.'
We can certainly all do with a little more of that description in our lives as we lead more and more busy stress filled lives and become slaves to our smartphones, never truly switching off. The colour green is said to restore and renew depleted energy levels.
Green promotes calmness which is why many buildings have a green room. We had a green room at my sixth form college where we could study in peace away from the hectic-ness of the common room. Now I understand why it was green! Apparently there's often a green room at TV studios to calm people before going live on TV.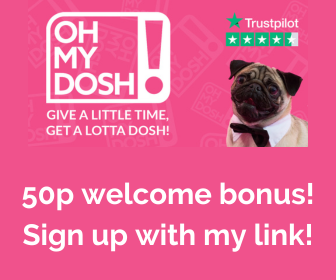 It is very easy to bring this positive colour into your homes and brighten your mood each day. Add a few green home accessories to create a fresh renewed look to your existing décor. Or if you're feeling brave, redecorate to create an accent wall in this fabulous shade. Alongside white walls this green will really pop out at you each day. Add a gorgeous green sofa and pop an indoor butterfly palm house plant in an oversized white ceramic pot to finish the look. Imagining such a room makes me think of springtime which instantly makes me feel happy!
Tropical trends look set to continue into 2017 so why not combine the two with some flamingo themed green wallpaper?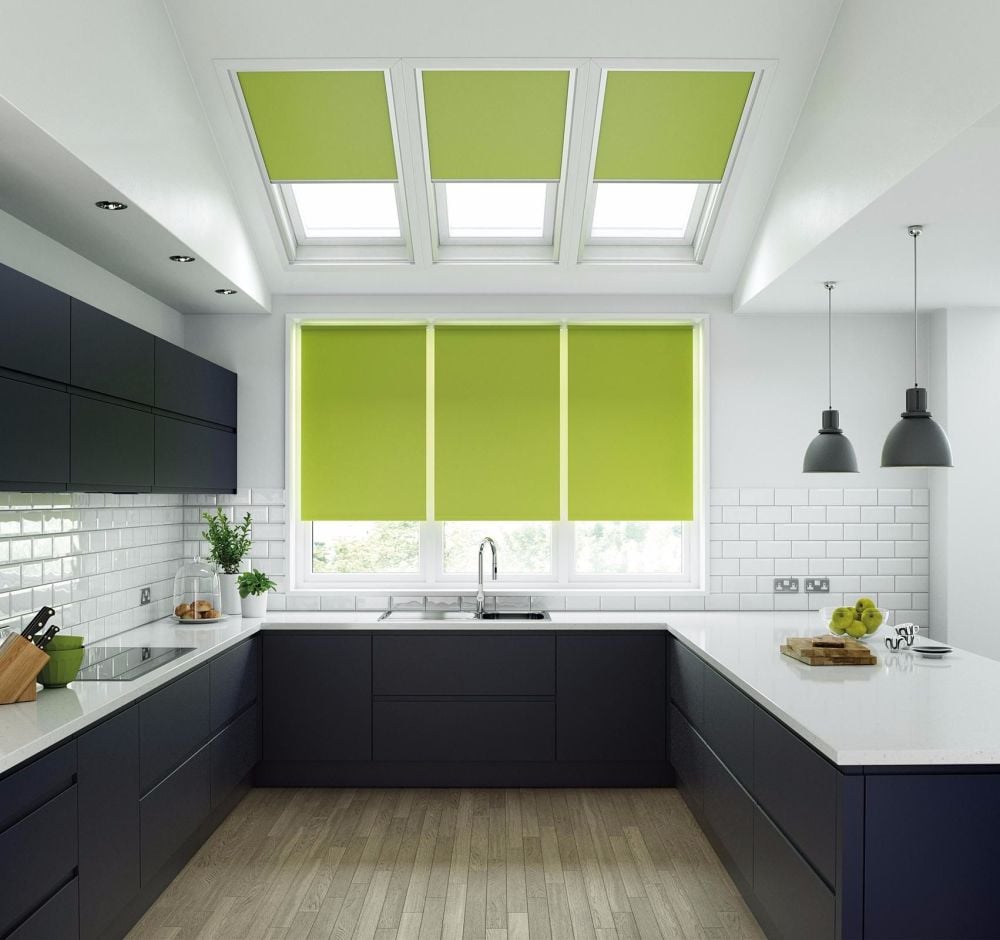 To complete the look, don't forget about the windows! These impressive coloured Velux window blinds are from Nottingham based business Elite blinds who have been covering windows for people and businesses since 1982. If you're near to Nottingham and need new blinds visit their website at www.eliteblinds.info
More home improvement blog posts
5 ways to reduce the cost of new floors
Save money on your loft conversion
Bathroom goals: a little luxury and a little budget

Bling your bathroom on a budget
Quick summer updates for the home and garden on a budget
5 great reasons to get an attic conversion
Mistakes we've made with our renovation
How to easily transform your walls (without traditional wallpaper or paint)
Easily calculate and price your building work and home improvements
Where should I splurge and where should I save in a home renovation
Home improvements and their effect on the value of a home
The best improvements you can make to add value to your home
5 easy and affordable improvements to make your bathroom more stylish
Save money in the home: DIY tips
How to create the perfect family bathroom
How to improve your bathroom on a budget
Money saving ideas for your roof and loft conversion
Quick + easy ways to decorate rooms with simple things + on a budget
Flooring to cut down your energy bills
How we updated our staircase for under £100
Showing an old house some love
Money saving ideas for your roof and loft conversion
Luxury vinyl tiles: the benefits of this flooring
House renovation costs: 5 money saving tips
Home improvement investments to save time + money in the future
Budget kitchen ideas - How to improve your old kitchen to look new
9 ways to start updating your home on a budget
3 ways to make your kitchen look new without a total remodel
11 budget tips to redecorate your kitchen to help sell your house quickly
Finding the space to install a second bathroom
What is the true cost of a kitchen renovation?
Best flooring to increase home value
Save