Best romantic traditional Valentine's gift ideas
Posted on
Can you believe that in a few days time we are into the second month of 2017?
It is crazy how fast the years go, no matter how long the days can feel.
As we approach February, there are a few things that come to mind. Pancake day and Valentine's day.
While there isn't much I can say about pancake day other than how amazing it is to eat pancakes for tea, Valentine's day can spell a whole host of emotions for some people. Lust, nerves, love and worry. Worry over the gift.
Sometimes the most traditional Valentine's gift ideas are the best ideas
Of course, it isn't all about buying the best or most expensive gift.
After all, we don't need an excuse to show the person we love and care for just how much we do. But, it's nice to show thought and consideration, and a gift is one of the easiest ways to do it.
So if you find yourself struggling then perhaps these gift ideas may help. Instead of trying to come up with a unique gift idea that is causing you stress and worry, strip it back. Sometimes the most traditional Valentine's gift ideas are the best ideas.
Jewellery
Sometimes the only way to say it is with jewellery, or so I think the saying goes.
But not only is this the perfect gift for a woman, but some men are starting to wear a little more jewellery themselves.
Perhaps pearl earrings would be the perfect choice for the woman in your life, but then a sleek gold chair or earring may be the perfect choice for the man in your life.
Jewellery can open up so many different options that it shouldn't just be considered as the only gift for women.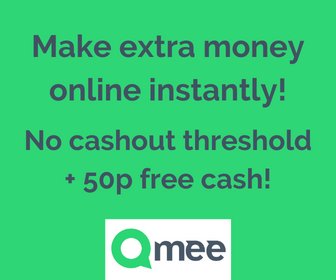 Flowers
I may not know many men that love a bouquet of flowers, but I certainly think that they can brighten up any females day, that is for sure.
You can't go wrong with a bouquet of your loved one's favourite bloom.
Even better, get the delivered to your home or workplace for the added wow factor in the day.
Who doesn't want a nice opportunity to feel loved?
A night out just the pair of you
Work commitments, children and childcare to negotiate, let's face it as a couple with a young family there's not much alone time anymore.
Forget just falling asleep exhausted in the same bed each night, it's always nice to have the opportunity to get out of the house, just the two of you and enjoy one another's company.
A date night could be the perfect gift for Valentines and even better, why not take it upon yourself to surprise your other half by arranging all the details. It will feel like the early days of the relationship all over again.
Spa day
A spa day can be enjoyed as a couple as well as being gifted individually for men and women.
So many more spas cater for both that it can actually be the perfect gift.
An opportunity to enjoy a couples massage or just to relax in the spa environment without a care in the world. Sounds like heaven, doesn't it?
Related blog posts
How to buy Christmas presents on a budget
Last minute Valentine's Day gift ideas for all budgets
Cool dinosaur birthday gifts for three year old boys
Brilliant gift ideas for the man who says he wants nothing
What a girl wants - how to choose the perfect present for the female in your life
Valentine's gift ideas for her with a twist
A Christmas Gift Guide for Hubby
Perfect gifts age 0-12 from what2buy4kids

5 Unique gift ideas for the man in your life
Finding Unique Birthday Gifts for the Ones You Love
Holiday gift ideas for her to suit any budget
Last-minute gift ideas that everyone adores receiving
Please pin me
Save