The day I sent my daughter to school without school uniform…
Posted on
Think you've bought enough school uniform? Think again.
Is your little one about to start school for the very first time? Are they soon to be a newbie in reception? Exciting isn't it!
But also a little nerve-wracking and if you're anything like me you'll be worrying about the silliest things such as 'have I got enough school uniform?' 'what if their feet grow ten sizes before school starts?' 'where exactly do I go in the morning in the playground?' and all sorts of other silly and pointless nonsense.
Let me tell you now, there is never enough uniform. Go out and buy three more sets at least as you're probably going to need it. Read on to see why!
It's safe to say we now have no less than six sets of school uniform for Bella. I started with three thinking that would be plenty to see her through each week of school. How wrong I was.
There was the morning she put her freshly washed uniform on and then spilt dippy egg all over it. A uniform change before even leaving the house!
That very same day she came home from school head to toe in dust. They have a gravel playing pit which she must have lay flat and rolled around in!
Two uniforms in the wash in one day.
The next day she had dance class after school. We got home and it's always a mad rush. Back at 4.10pm and I leave for my evening employed job at 4.40pm. Well, I try to. It's usually 4.50pm by the time I leave and sometimes even 5pm, which is annoying traffic wise.
So I have around 20 minutes to cook a delicious home cooked dinner ready for 4.30pm which is when Ben gets back. I then have 10 minutes to scoff it down as quickly as possible, get changed for work and catch up with Ben. It's a mad rush and the most chaotic time of the day!
I'd forgotten to take her crumpled up uniform out of her dance bag. Or rather couldn't squeeze it in to those hectic 30 minutes.
The next morning I get up, Ben goes to work and I wonder why Bella's uniform isn't in her room as usual, laid out ready for her to put on.
Oh yes – I'd not put it away and it was probably still creased to buggery in her dance bag downstairs.
But it wasn't.
It was nowhere to be seen.
Now our house is pretty minimal and I'm a tidy freak, but still, sometimes things go missing.
'Bella, what did you do with your dance bag?'
'I don't remember'
Great.
Usually Bella gets dressed first thing, then comes downstairs. This morning, of course, we had breakfast first and then I left it until 10 minutes before we had to leave for her to get dressed.
Note to self - this is NEVER a good idea!
I was running up and down the stairs looking in every wardrobe, behind every door, in every box in the playroom, behind every cushion, under the beds. It was nowhere.
I rang Ben. He had no idea where it was and didn't remember seeing it at all.
Useless.
The other two spare uniforms were still sopping wet from being washed the night before.
Great.
Black joggers, a white t-shirt and a navy hoody it was.
I panicked the whole way to school thinking how the teacher will judge me, but luckily she just laughed it off. I still felt like a bit of an idiot though. She must have been thinking what a messy house we must live in!
After the school run I went to Tesco and bought three more sets so we are never in this situation again.
Oh, we did find the school uniform. About two weeks later. Behind our patio door curtain that we never use as it's just for show!
More kids blog posts
Tips for saving money when buying kids clothes
Kids and cash: teaching little ones about money
Save money on UK family days out with Kids Pass and sign up for just £1
Getting the kids to eat healthier
A list of 50 free and cheap things to do in the summer holidays with kids
Affordable DIY projects + fun activities for kids at home
More family finance tips
Bulb energy £50 off discount code 2020
6 easy ways to save money as a family
3 easy ways to save more money and increase your family's savings balance
How to properly manage your salary and budget throughout the month
How to haggle and save money on your Virgin Media bill
How to buy Christmas presents on a budget
What to do when you don't have the cash for essential household items
Three ways to improve your finances next year
How to overpay a personal loan + save money
These companies want to slash your energy bills
Are private swimming lessons worth the cost?
Saving money on family entertainment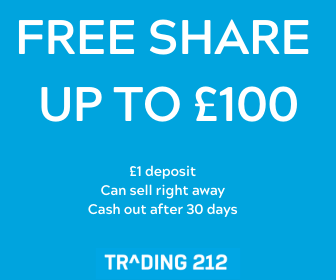 Save