Online shopping: save time and money with Pouch
Posted on
Do you spend ages searching for discount codes when shopping online?
Stop now!
Let Pouch do all the hard work for you!
This is just a quickie as I have just discovered something amazing.
It's a browser extension called Pouch. Have you heard of it? It's a free extension which will alert you of any discount codes for the website you are viewing! Isn't that amazing?
Every time I shop online I spend ages on search engines and voucher sites trying to find the best code, then I waste more time inserting expired codes, getting super frustrated in the process. Pouch will take all this time, effort and frustration away and will even alert you automatically if there is a code when you're shopping online.
If you're an avid online shopper like me, then this is the perfect tool. Sometimes I even forget to search for online discount codes, but Pouch will remember and a little unobtrusive popup will tell you if there is a voucher code for the site you are visiting.
I've just added it to my browser and it took two seconds. I'm sure it's going to save me so much time and money when shopping online. It's definitely worth adding to your browser for such little effort and hopefully big savings.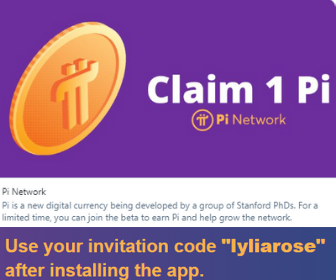 More great ways to save money!
Bulb energy £50 off discount code 2020
Mustard promises to beat your cheapest car insurance quote
50% off Pizza Hut Delivery 7 days a week!
Get money back for things you already buy
3 tips for cheaper car insurance
Save £25 on your first Airbnb accommodation booking
Save money with these UK Voucher Codes
How we saved £6500 in 6 months
20 ways to make & save more money in 2019
Click here for a free trial of contact lenses
£50 off your first Bulb bill and save up to £357 per year on your energy bills
I saved £800 cashback in 2 years with Top Cashback
Save money on family days out and meals with Kids Pass
Win the whole cost of your online shop with cashback site Boom25
5 ways to save money on every store shopping trip
How to save money at the supermarket with Shopmium
Let Look After My Bills automatically save you money on your energy bills
Save money and let yboo find your best mobile phone deal
Save money on your mobile phone bill with Airtime Rewards
Top Cashback UK review: £1266 free cash back in 3.5 years
Families save an average of £316 on energy bills with Migrate
Combine cashback and discount with My Money Pocket
ZIPZERO app review: snap receipts to save money on household bills
Cut the wrap, save money and stop using single use wrapping paper #cutthewrap
Save money at the supermarket with coupon app GreenJinn
How to donate to food banks for free
5 money saving tips to cut household cleaning costs
How to buy Christmas presents on a budget
Save money online with this list of UK cashback sites
List of 8 apps that turn UK receipts to cash
Neveo discount code - get your first album free
Save money + be eco-friendly with these sustainable packaging options
Does the NHS cost you too much money? Read this!
How to overpay a personal loan + save money
These companies want to slash your energy bills
Save money at the supermarket with CheckoutSmart
How to find lost bank accounts in the UK
Save money on family entertainment
Flooring to cut down your energy bills
Abel and Cole promo code 2020 - get a free organic fruit + veg box!
How to always get cheap cinema tickets
How to get cheap West End tickets + best prices for London theatres
How to use Bulb referral codes to make + save money
Save
Save
Save
Save
Save