How to inject a little rustic charm into your urban home
Posted on
No matter how modern or urban your home is, it's possible to add a little rustic charm with a few careful edits. Read on to discover what rustic is and how you can incorporate it into your own decor.
What does rustic mean?
Rustic generally means relating to the countryside. However, this encompasses the idea of simplicity, homeliness, uncomplicated and homemade. These are all elements that are part of a way of life, as well as defining your design choice. But how do you incorporate them into your home?
Rustic style is perfect for anyone who embraces the natural and authentic. It's about taking what you have, and making it beautiful. Here are some ideas for giving your urban space a rustic touch.
Colour
Rustic doesn't have a defining colour; it's more of an aesthetic. If we go back to the idea of simplicity and the countryside, think of colours and textures relating to nature. Try to incorporate the landscape, seasons, weather, and natural elements such as wood, stone, slate, etc. The size of the rooms will also have a bearing on this. Small spaces can appear bigger if you opt for a lighter palette.
Neutrals can also work well as they provide a bare backdrop on which to build your design. They lend themselves to many different furniture and accessory choices.
Furniture
When it comes to furniture, think about simplicity, function, and an emphasis on raw materials. Forget mass-produced furniture that will break within a few years. Rustic furniture is robust and will stand the test of time. Look for solid oak and pine pieces. Not only are they beautiful and functional, but each piece is unique. No piece of wood is ever the same, and each will have its own markings and knotholes, etc. Companies like the House of Oak have a wide selection of pieces to choose from.
Charity shops are also a great place to find single pieces of furniture. Often they can be stripped, cleaned, and repurposed to fit in with your own style.
When choosing sofas and chairs, remember to consider function first and foremost. Look for comfortable pieces that will fulfill whatever purpose you have for them, whether it's sitting and watching TV, entertaining, reading, etc. Opt for simple shapes, colours, and styles, and don't forget to accessorise.
Home accessories
If you don't have a big budget and it's not possible to make large-scale changes, it's surprising how a few key accessories can introduce a rustic vibe.
Display any homemade items including artwork, photographs, ornaments, and home textiles

Add cushions and throws to your sofa and armchairs

Look for rustic picture and photo frames

Bring the outdoors in by introducing pot plants and flowers

Focus on natural materials such as wood, slate, wool, and baskets

Add a few rugs to bring colour and texture to rooms
Incorporate your way of life
As mentioned earlier, rustic is as much a way of life as it is a style. People with rustic homes often enjoy the simple, traditional things in life such as baking, being in the outdoors, growing their own food, and entertaining, etc. Your hobbies and way of life can also be displayed in your home. Don't hide those things away. For example, have a stand for wellies and outdoor boots. Add shoe scraper at the front door to keep the mud on the outside. If you're entertaining, take out your cake stands and fancy plates. Don't keep them hidden away for that special occasion that never happens.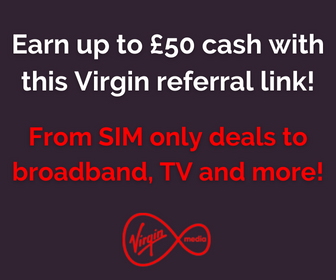 Hygge
The Danish concept of Hygge goes hand in hand with rustic charm. It moves away from the idea of the perfect home and leans towards homeliness and making do. It doesn't matter if your cups don't match. It's the warm welcome and the food that matters. Think candles, lamps, fairy lights, and open fires or wood burning stoves. Opt for cosy over minimal.
The kitchen
It's not necessary to completely remodel your kitchen to resemble a large country home. In fact, it may not be practical. There are many smaller changes you can make, from installing a Belfast sink to adding slate placemats and coasters. If your kitchen cabinets are looking a little dingy but you can't afford to change them, update the doors instead.
For many rustic households, the kitchen is more than just a place where food is prepared. It's the heart of the home. This is where their kids do their homework and friends sit when they call round for a cup of tea. If you have enough space, add a dining room table and some comfortable chairs. Seat pads will make hardbacked chairs a little more comfortable. Add a tablecloth and some cheery accessories. Take out the teapot and a jaunty tea cosy when you're entertaining.
The concept of rustic isn't just a design or style. It's a way of life. When making edits to your home, try to incorporate your values and lifestyle. Start small and build gradually. And think carefully about functionality and longevity.