Quiz: which interior design trend suits you most? *
Posted on
Are you stuck for ideas on how best to decorate your home? Not sure which style best represents your personality? At the end of this blog post I share an interior decorating style quiz to see which decor trends suit you best. Which interior design style are you?
Natural Minimalism
If I had to categorise my décor into a trend it would be 'natural minimalism'. I hate clutter and mess and prefer to have only the items in our home which we need and use. I see a great quote floating around a lot on the internet saying something along the lines of if you don't think something is beautiful or you don't use it - then get rid of it. The quote is much more poetic than those words which just came out of my own head though!
But it makes the point which I try to live by. I do also wonder if I have a bit of OCD when it comes to getting rid of things. I'm not trying to live a minimalist life because it's the cool thing to do or the latest fad, I'm just kind of a bit obsessed with it. I regularly sort through our draws, cupboards, wardrobes and our attic to see what we no longer need. By regularly I mean I'll check through at least a draw once per week. I've checked through my wardrobe several times recently as I'm sure I can condense it even more than the half a capsule wardrobe I've got it to! Like I said, I'm a bit obsessed. Quite often I walk away without finding anything to get rid of, but I feel satisfied knowing I've checked. By getting rid of I don't mean throwing away unless it's really knackered. I prefer to give to charity or sell on eBay. Things should always be reused and rehomed whenever possible to be kind to the environment.
Our home décor is pretty much the same as how I feel about things. I feel more at peace with plenty of space around me and no clutter or mess. Our entire house is painted white and I love it. It creates a feeling of openness, calm and space – everything I love. It also means we can easily change a room's colour theme if we wish and any colour pops out looking great against a white background.
The walls in our home are still pretty bare after 3 years and it's only now I'm thinking about what to hang on them. They won't be filled with pictures, but a few statement pics or one large feature mirror perhaps.
We have a natural feel throughout our home with a couple of hanging plants, two floor plants, several succulents and cacti dotted about. Our floors are pretend oak and most of the windows have real oak blinds. The doors and skirting are natural wood. With some textiles thrown about in the form of rugs, cushions and throws, it really is quite a calm pleasing environment to be in.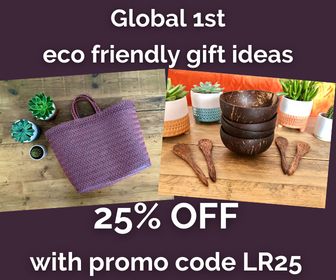 Interior Design Quiz
Have you ever tried to categorise your interior style? Or do you wonder what style would suit you best?
The team at Balustrade Components have created this interior trends quiz so you can discover which trend suits you the most: http://www.balustradecomponents.co.uk/blog/interior-design-trends-like/
My results were 'you prefer a clean/minimalist design' which is definitely true, but I would add a splash of colour and lots of natural materials to bring the outdoors in and create my perfect cosy environment.
Save
Save
Save
Save