Imagise review: make teaching the time fun with a personalised photo wall clock
Posted on
Imagise Review: Personalised Photo Gifts
We've all seen custom calendars, photo mugs and personalised collage books, but have you ever seen a clock you can design yourself? I hadn't, until now. You can now unleash your creative skills and order your very own custom wall clock online. Anything is possible.
The team at Imagise, a digital print and design specialists company, contacted me to see if I'd like to review one of their personalised products. Having two young children, and an absolute mountain of photos, I'm always looking for new innovative ways to display our treasured memories around the home. Imagise offer some unique products I've not yet noticed anywhere else.
I decided to go for a clock as Bella is becoming interested in learning the time. We have a large clock in our living room which she tries to use, but it has Roman Numerals rather than numbers. Quite tricky when you're learning! A personalised photo clock with a picture of Bella and Reuben seemed the perfect solution. Plus, I could hang it in their playroom as a fun addition to their colourful creative walls.
Imagise also sell wrap around iPad covers, phone covers, jigsaws and even hanging photo slates. The slates look really appealing too and perfect for gifts. They're another item I've not come across before – either rectangular or heart shaped slates with your chosen photo printed on them, but within the texture of the slate. I never even knew printing on slate was possible. These would make a really bespoke and thoughtful gift.
Another great use for the clocks is for a business or blog logo. As you can upload any design (it doesn't have to be a photo), you can create a custom clock with your blog or business logo to hang above your desk or in your office. How professional would this look!
Ordering the clock was easy, though I do recommend watching the quick tutorial first before jumping straight in to the design screen! I had to go back and watch it a couple of times so I could work my way around and find where the different layers were. I uploaded my photo, added a faded white layer to the edge to make the numbers stand out more and finished it with some black numbers. The whole process was super quick and I'd placed my order in around 5-10 minutes.
I did wonder how the clock would look when it arrived. Would it be plastic-y and tacky looking like some personalised products can be? I needn't have worried as the clock looks amazing! It's of very high quality and actually made from glass. I was so impressed when I opened it. It's hard to tell what some personalised items will look like in real life, but these clocks are superb.
The children love it too. My husband hung it on the wall last night whilst I was at work and Bella couldn't wait to show me as soon as she was up this morning! Even Reuben loves it, though he's only two so points to it and says 'cock!'
Does anyone else get all giddy and excited when something so fab arrives in the post? It makes me want to jump onto their website and order 100 as Christmas gifts so everyone can see how amazing they are and how adorable my children look on a clock!
Find Imagise at www.imagise.co.uk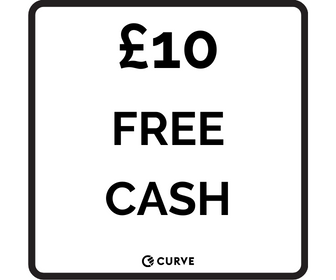 Save
Save
Save
Save
Save