Activities for boring commutes
Posted on
Whether you are riding shotgun in a car, taking the bus to work, or have a kid in the backseat that keeps saying, "Are we there yet?" long commutes can be extremely boring and dull. Commuting is the life-sucking time of day that seems to take forever and is unproductive, but you can turn it into a fun experience when doing activities that keep your mind busy.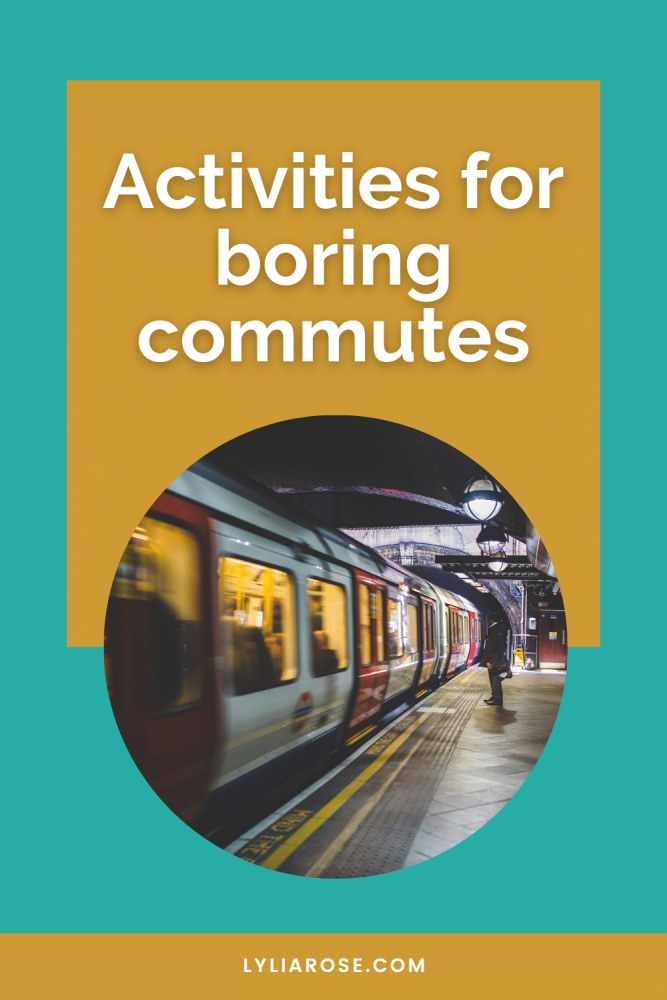 How to use commute time productively:
I-Spy Bingo
Keep your eyes peeled for new and interesting things as you travel by playing I-spy bingo with others in the vehicle. This is a fun activity for kids and adults alike as it can be customised for different age groups. You can purchase pre-printed bingo cards or make up some of your own. Simply mark out the spaces on the cards when you see the object or action you are looking for and scream out, "Bingo!" once you have marked out a row. Bring prizes along so that the winner can enjoy something extra special.
Audio Books
Audio books are great for people who have to drive long distances or just want a break from reality for a while. Audio books are available for many fiction and non-fiction publications and can be checked out from the library for free, purchased from bookstores, or downloaded to your device using one of the popular audio book apps. Audio books are perfect for passing time and will keep kids engaged and learn while you travel. Put your earbuds in and let your mind wander and fantasise about storylines on that dreaded commute.
Colouring
Colouring is a soothing activity that promotes creativity and reduces stress. Colouring apps are becoming increasingly popular with adults. If you are looking for a way to pass the time on your commute, then you should try downloading a colouring app. There are many different styles of colouring apps available, so it is easy to find one that suits your taste.
It is also possible to buy adult colouring books that can be taken on long commutes. These books will provide hours of entertainment and are perfect for when you need something to occupy your hands while travelling.
Create Lists and Get Organised
Make the most out of your commute and create lists of things you need to buy at the store and things you need to get accomplished. This is also a great exercise for kids to do as it teaches them to plan ahead. Commuting from point A to point B is the perfect time to get yourself organised. You can write out lists in your planner or use an app to get the mission accomplished.
A boring commute can be turned around into the wonderful gift of free time when you plan ahead and make sure you have activities to keep yourself busy along the way. Play games, take advantage of the technology on your smartphone and get organised while you go.
Want to make more money from home, online or need a side hustle?
Find loads of ways to make extra money at home on my blog, as well as my favourite side hustle in my matched betting blog!
To get started, here are 60 ways to make money at home that I've tried and tested. Follow these steps to make £1000 in one month at home. Or, if you're short on time, try these methods to make money in one hour.
Save
Save
Save
Save