Blog income, stats + goals April 2017 - How I made £800 blogging
Posted on
How much money I make from blogging at home
See my previous blogging income reports:
January 2017
February 2017
March 2017
April 2017 Blog Income: £840.99
I'm very pleased I made well over my £500 target again. I was secretly hoping to hit £1000, but things were a lot quieter in April because of the Easter holidays taking up half the month. Things are back to normal now and I hope May will be a busy month too.
Most of my blog income came from sponsored posts, reviews and giveaways.
This income includes a £60 payment from Google Adsense (my yearly payment!) and £56 from affiliate marketing, which I'm yet to master.
April 2017 Stats
I've started recording my stats every month as it's great to see the progress.
Website stats were down in April and even less than March or February, but I'm still very happy with these. Things are always quieter over bank holidays and during school holidays so I expected my stats to be down as people enjoyed family time and holidays at Easter.
My social stats are up. My main focus this year is Instagram which I'm trying to increase, whereas I'm letting Twitter just be and I honestly never bother trying on Pinterest! I just post each blog pic there when I publish and that's as much as I use that network. I keep reading how amazing it is and other bloggers get the majority of their traffic from Pinterest so I just need to find more time in the day to improve mine.
My DA is finally back in the thirties, though who knows for how long! I'd not made a note of the previous scores, but last year it was always in the 30s. Here's my blog post about how I think I got it back up: 4 ways to improve your domain authority (DA)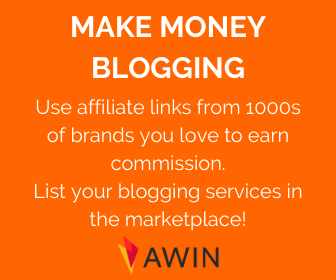 Did I Achieve My April Blogging Goals?
Increase Instagram followers by 500 – yes this was achieved and I'm doing my best to scroll through my feed, relevant hashtags and similar bloggers to interact with their posts.
Make £500 from blogging – yes and over by more than £300
Create a catchy blog heading and add intro paragraph to every blog post before the first image (at least 50 blog posts) – I've done 133 blog posts, only 457 to go (!!)
Continue adding internal links 2-3 per blog post (at least 50 blog posts) – yes, I'm doing this as I do the above
Run two blog giveaways – yes, exactly two in April which end this month so check out my blog giveaway section as the handbag one ends very soon
Revise Social Oomph blog updates – not totally, but I've been through some and cleaned up some of the queues. I've also added all my shop items to a queue to share the stock I have left and hopefully clear some as I continue to cut down my stock.
May Blogging Goals
Remember to post on Instagram
Increase Instagram followers by 300 (less as I want to complete more blog posts this month)
Make £500 from blogging
Continue adding blog headings, intro blog posts and internal links – aim for at least 50 blog posts
Run two blog giveaways
Revise Social Oomph blog queue updates to freshen Twitter feed
I don't have many goals at the moment as revising all my old blog posts is taking a lot of time! I have 457 left to do. I cannot wait until it's complete. I always seem to set myself humungous tasks and I just have to finish them.
Ooh – one great thing is I only have two weeks left at my employed job, then I'll have an extra 10 hours per week for blogging and earning from home! Read all about it here: How I'm going to make £1000 a month as a Mum working from home
Want to know how I find paid opportunities? Click here: 4 ways to find paid blog opportunities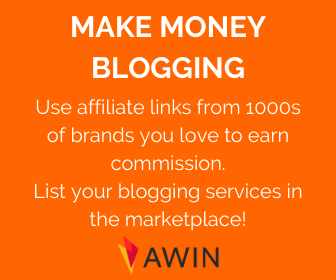 Helpful articles if you want to monetise your blog
Make money from your blog with Awin affiliate marketing
Make money from your blog without Google ads
4 ways to find paid blog opportunities

How to improve your domain authority (DA)
Make money blogging with Get Blogged (even as a new blogger)
Make money blogging with Considerable Influence

Make money blogging with Press Loft
Make money blogging with Bloggers Required
6 secrets to make more money from your blog

6 handy tax tips for bloggers
All make money blogging blog posts

How I drive traffic to my blog
10 ways to make money blogging
Everything you need to stay organised and productive as a professional blogger
Is it really possible to make money blogging?
5 reasons to use Awin as a blogger
What is Awin?
Make money blogging with Encatena
More blogging advice
Loads of blogging tips
5 tips to overcome writer's block when blogging
Where to find free stock photos for blogs
Make Pinterest marketing a breeze with a free month trial of Tailwind app
Bloggers share the blogging advice you should ignore
Bloggers share their best photography tips
Bloggers share their favourite blogging quotes and mottos
Blog posts on how to make money from home
How I made £32000 from home in 2018/19
Online resources to make money at home
5 tried and tested ways to make money as a UK stay at home mum
Save
Save
Save
Save