May 2017 blog income stats and goals
Posted on
If you're wondering how much money people can make from blogging I share all with you in my monthly blog income reports. These are a great resource for me to look back on and also for anyone who is interested in what I earn from blogging.
I see a lot of bloggers start off their income reports by explaining that they are not showing off, which I don't feel they need to do at all. In most lines of work people won't admit what they earn, but in blogging and the online world people are ever so curious.
I love reading other people's income reports for blogging, so I thought I'd start sharing mine this year.
I'm also a bit dubious of those who don't share how much they make, yet they offer advice to others without giving any indication of whether they are even earning a decent wage themselves.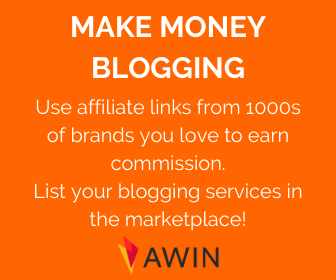 Catch up on my 2017 blog income reports:
January 2017
February 2017
March 2017
April 2017
A sneak peek at my blog income and website stats
I'm still in shock! I thought my previous £1400 was a fluke, yet in May I managed to make over £2000 blogging which is incredible.
I worked my butt off writing blog posts in May with it feeling non-stop some days, so I'm glad all the hard work has paid off.
Most of my blog income came from sponsored posts, reviews and giveaways.
£128.55 of this total is from referrals or affiliate marketing.
I see some bloggers are making well over £5000 from affiliate marketing which is an insane amount. If I could make that amount I could stop with all the sponsorship! I've no idea how they do it. I assume they have a very high traffic to their website and a highly engaged audience.
May 2017 Stats
I'm pleased to see my May Google Analytics stats are back up which proves my theory things are much quieter online, especially for mummy bloggers, during the school holidays. In April half the month was Easter holidays so lots of people were away and busy with their children. I certainly wasn't online half as much.
May is now my best month so far this year in terms of website visits, sessions and new users.
Twitter is down a little, but I'm not too bothered about this. I've been neglecting growing my audience there as I concentrate on growing my audience on Instagram by interacting as much as possible on likeminded accounts. I'd love to get to 10000 followers by the end of the year. It's not all about the numbers game, but I do like to have a target to aim towards sometimes!
My DA has stayed the same, phew! That's a big relief after a few months at the start of the year where it kept declining! Here's my blog post about how I think I got it back up: 4 ways to improve your domain authority (DA)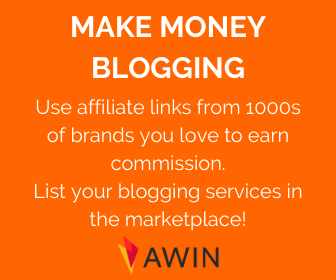 Did I achieve my May blogging goals?
Remember to post on Instagram – yes I've posted a fair few times. Not daily, but I'm going to remove this pressure from myself as sometimes I'm at home all day and not out much so there's little to post!
Increase Instagram followers by 300 – they've actually increased by 800ish which is surprising. I've used some new hashtags and varied my use of hashtags more so perhaps more people have stumbled across me. I wonder if it's like Twitter where the more followers you have the more you randomly start getting without doing much – simply because the more who interact with you, the more who see this and take a look at your profile and then it keeps growing like this.
Make £500 from blogging – Oh yes, my best month ever – I more than quadrupled this target. From now on I'm going to have an overall monthly target for all my home earnings which I write about here: Income Report May 2017: How I Made Over £3000 From Home
Continue adding blog headings, intro blog posts and internal links (aim for at least 50 blog posts) – I didn't meet this target. At a guess I perhaps did ten or so, but I was so unbelievably busy with collaborative posts in May I simply had no time left to continue with this. It's going to be a long ongoing project which I'll pick up whenever I've finished everything else and have some spare time.
Run two blog giveaways – Yes I've ran one pretty much every week and am going to try and continue this in a regular #winitwednesday blog giveaway series
Revise Social Oomph blog queue updates to freshen Twitter feed – I've not been through every update, but I did delete some queue reservoirs and adjust some text on some of them. This will be another ongoing task that I'll revise some updates whenever I have some spare time. I have well over 1000 updates so it's not a quick task to do.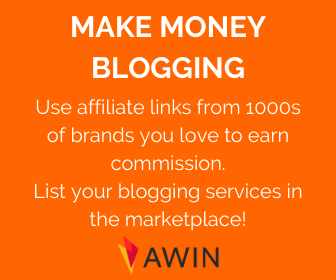 June blogging goals
After such a successful, but manic, blogging month of May I have decided not to set myself specific goals for June and to just carry on as I am!
I've given myself an overall target of £1500 for June, but for all my home money making schemes: matched betting, blogging, mystery shopping and online selling. Last month I split it up, but I think one overall target is a better plan.
Helpful articles if you want to monetise your blog
Make money from your blog with Awin affiliate marketing
Make money from your blog without Google ads
4 ways to find paid blog opportunities

How to improve your domain authority (DA)
Make money blogging with Get Blogged (even as a new blogger)
Make money blogging with Considerable Influence

Make money blogging with Press Loft
Make money blogging with Bloggers Required
6 secrets to make more money from your blog

6 handy tax tips for bloggers
All make money blogging blog posts

How I drive traffic to my blog
10 ways to make money blogging
Everything you need to stay organised and productive as a professional blogger
Is it really possible to make money blogging?
5 reasons to use Awin as a blogger
What is Awin?
Make money blogging with Encatena
More blogging advice
Loads of blogging tips
5 tips to overcome writer's block when blogging
Where to find free stock photos for blogs
Make Pinterest marketing a breeze with a free month trial of Tailwind app
Bloggers share the blogging advice you should ignore
Bloggers share their best photography tips
Bloggers share their favourite blogging quotes and mottos
Blog posts on how to make money from home
How I made £32000 from home in 2018/19
Online resources to make money at home
5 tried and tested ways to make money as a UK stay at home mum