Looking after your spine during pregnancy
Posted on
The hormonal changes that occur during pregnancy can all cause the joints in your back and pelvis to move around far more than usual. The muscles supporting these areas, as well as your tummy, are designed to move and sustain them, yet as your womb expands it becomes much harder for them to do their job efficiently, at times causing pain and irritation.

Although your back is protected to some extent by your growing baby, this can also have the counter effect of making you far less flexible and now, bending forward from the waist will be much harder to do.
Your pelvis, however, affected by the pregnancy hormones Oestrogen and Relaxin, is not protected in the same way and will naturally move more. The hormone influx results in the pliable tissues connecting your ligaments far more stretchy and can cause pain during pregnancy.

There are a few ways to protect these areas in pregnancy. For a start, avoid any heavy lifting. If you find you do have to do so, hold the items close to your body, to prevent over leaning. Bend from your knees, not from the waist, and be sure to try not to twist. If you are out grocery shopping, which can result in carrying heavier bags, try to even the load.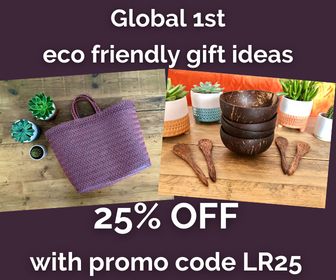 Spread the weight over both hands or use a rucksack which can strengthen the back muscles. If pain persists, you may wonder where a good chiropractor near me is? Seeking out medical advice on practitioners nearby will help to reassure you.

Keep fit
Keeping supple is good for you, however, keep it gentle and don't overdo it. Being fit before pregnancy may not prevent pelvic pain but exercising three times a week throughout your pregnancy, will likely reduce the level of discomfort drastically. Exercise best suited for pregnancy include swimming or aquanatal, gentle walking, using an exercise bike and pilates or yoga.

Watch your weight
The temptation to eat for two is always there, but a high body mass index (BMI) makes you far more likely to develop pain during pregnancy. Of course, you shouldn't go on a diet in pregnancy but do try to limit how much weight you gain by eating a healthy, balanced diet, and exercising regularly. This should help you to maintain a healthy weight, making it easier to lose any excess once your baby is born.
Adopt a good sleeping position
Once you reach the 16th week of pregnancy, lying on your back can make you feel faint due to your baby pressing on your blood vessels. Alternatively, try lying on your left or right, your knees bent up using pillows placed between your knees to alleviate pressure from the muscles surrounding your hips and pelvis. Taking enough rest is essential, but keeping active is just so. Avoid the temptation of taking to your bed for prolonged periods of time, as sleeping or resting for more than eight hours has been linked persistent back and pelvic pain in new mums postpartum.

Taking excellent and consistent care of yourself during pregnancy can ensure you put all of your back pain behind you post-baby.
Related
Why I took a break from blogging because of hyperemsis gravidarum
Safety Travel Advice for Pregnant Women
More healthy living blog posts
5 tips to stay healthy if you work from home
Your ultimate inspirational guide to being truly healthy
Getting the kids to eat healthier
How to eat more eco-friendly and save money
5 easy and nutritious vegan breakfasts to get 3 of your 5-a-day
How to fit exercise into a busy schedule and maximise your workout