Back on your feet: getting active again after an injury
Posted on
There are few things in life more unpleasant, shocking, or traumatic than sustaining any kind of injury. Whether it's from a car accident, an incident at work or playing sport, any kind of injury can figuratively, and sometimes literally, knock you flat on your back.
An injury can also be particularly awful for someone who generally places a high premium on their ability to stay active.
Whether you have a job that requires you to be on your feet all day, you play on a sports team, or you just want to be able to play with your kids, the idea of not being able to stay active can be torture for a lot of people.
Of course, that raises the question, how can you get back on the horse without risking further damage to your body?
With that in mind, here are some simple pieces of advice that can help you become more active again after an injury.
Try a sports massage
One of the best things that you can do when it comes to trying to get back in the saddle after any kind of injury is a sports massage.
Sure, you might generally associate massage with spa days and relaxation, but a sports massage is much more specialised than that.
Companies like Massaggi specialise in being able to help provide treatment for many injuries sustained during physical activity and can make a huge difference to your recovery process.
Sure, you're not going to walk in and suddenly find that you can jump out of bed and start running around again, but a sports massage can be an incredibly valuable aspect of your recovery, and one that you should at the very least consider.
Choose low impact activities
If you really do want to become active again as soon as possible, you need to make sure that you're not doing anything high-impact. That means anything that's going to put any kind of significant strain on your body. That means things like weight lifting or any kind of high energy sports are out of the question, at least while you're recovering.
Instead, simple things like walking are great for staying in shape and scratching that itch to get off the couch and actually do something. Out of all of the low impact workouts that are out there, none are more effective, or more enjoyable than swimming.
Swimming is an amazing activity anyway because of how much it works out your entire body at once, but it also does so in an incredibly low impact environment that means you're much less likely to end up doing any further damage to your body than.
Start slow
It doesn't matter what kind of activity you decide to start doing after an injury; if you jump into it too quickly, then you're almost certainly going to end up injuring yourself all over again. Even something as low impact as walking or swimming is going to be a lot more intense when your body is still in recovery, so the key is to start slow.
Even if you normally work out every single day for hours at a time, you need to reduce that amount significantly.
Limit yourself to physical activity once a day at most, and even then you shouldn't go for more than ten or twenty minutes at a time at most.
If you push yourself too hard, then you're likely to end up doing more damage to your body than anything else.
Be patient
One thing that a lot of people don't tell you about the recovery process is just how boring it can be. The truth is that spending days, maybe even weeks, sitting around waiting for your body to heal can be mind-numbingly boring.
However, you have to resist the temptation to get up and about before you're really ready. Unless you want to end up having to spend even longer resting, then it's a good idea to pay attention to your limits and figure ways to keep yourself occupied.
Why not find some less physically strenuous activities to try for a while? Things like knitting, or binge watching a new TV series on Netflix. Sure, you might still end up being pretty bored, but at least you're not going to end up in a position where you're so desperate for something to do that you end up hurting yourself.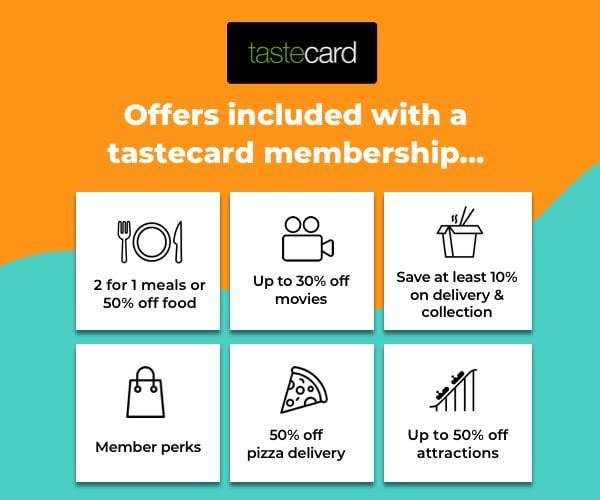 Speak to your doctor
Of course, if you really want to recover as quickly as possible then the best thing that you can do is to speak to your doctor and take their advice. Your doctor not only has your best interests at heart but has the expertise and knowledge to back it up too. If your doctor says that several weeks of bed rest is what you need, then that's what you have to do, no matter how frustrating it might be.
But as you start to recover you can talk to your doctor and figure out what kinds of activities you would be able to try while you're still recovering. Sure, you may not be able to do anything particularly intense for a while, but your doctor can probably help to point you towards a couple of different things that you can try in the event that you're able to start being just a little more active again.
Of course, no matter what kind of activity you start doing after an injury, the key is to make sure that you're as careful as possible not to push yourself too hard. The last thing you want is to be right on the verge of a full recovery when trying too hard to stay active knocks you right back down to where you started, or worse.
Sure, it might be incredibly boring to sit around all day waiting to finally be able to get back up on your feet but the truth is that trying to push yourself to stay active before you're ready is just going to make everything far worse than it would be if you just took the right amount of time to recover.
More fitness blog posts
How to fit exercise into a busy schedule and maximise your workout
Office yoga poses you can do at your desk
Are private swimming lessons worth the cost?
How to exercise with kids at home
5 fun ways to keep fit with a little one
Fitness activities the whole family can enjoy
Muscle pain after workout: how to reduce pain
More wellbeing blog posts
Mistatera review: how CBD can beat work related stresses
Why yoga is so good for your mental health
Self care tips to boost your mood and feel great
13 steps to transforming your lifestyle
Gardening zen: creating a chillout space in your backyard
Self-care ideas + tips: why self-care is not selfish
3 easy ways to improve your state of mind
3 reasons why trips into nature can change your life
Does reading the news make you depressed?
Please pin me!