Learning to get by with one income
Posted on
There's always been pressure around growing up, getting a job, settling down, and being settled down for the rest of your life. There's the pressure to remain in a happy relationship for the entirety of your life, but that doesn't always happen, does it? As quick as relationships start, they can end, and when you have children involved things start to get a little bit complicated.
All of the sudden you realise that you're going to have to manage your own life, as well as the life of someone who depends on you, with just one income. Here's how to deal with going from that dramatic change of two incomes to one, if you ever should find yourself in that situation.
The settlements
The first thing you're going to need to sort is the settlement from the divorce. A lot of divorces can become really messy and the repercussions of that can often haunt you for a number of years. Make sure you're acting in a way that is going to protect your future rather than acting in a way that might see you worse off.
Your partner plays half the part in this as well. If you can keep things calm and civil, there's no reason why the settlement can't be fair. We'll assume that you most likely have a house together, so things like who is going to get to keep the house, and who is going to receive a payment will have to be decided. Companies such as austin kemp divorce solicitors will be able to help you through the process and make sure you get a fair share of what is rightfully yours.
Of course, in a lot of cases marriages don't break up on the best of terms, so having a solicitor there to help you with the proceedings when your partner might not always be cooperating is always best. If you're struggling through the divorce due to finances, then think of ways that you can cut back and try to gather as much money as possible. It might be worth considering heading back to your parents house until everything is settled to make things a lot cheaper.
Managing daily life
Becoming a newly single parent is going to be one of the hardest, but most rewarding things you'll ever have to go through in your life. As the mother, you're most likely going to have the most custody over your child, therefore they will be your main responsibility the most of the time.
It will always be hard in the beginning, there's no denying that. But don't let it knock you down to the point where you don't feel as though you can't do it. When it comes to money, you're going to have to start being careful. Firstly, make sure you're planning everything down to a T. You should start to receive child benefits from your partner, and from the state, pretty much as soon as the divorce is finalised, so you should have a bit of help coming from different areas. Factor this into your monthly money plan, and take away absolutely everything that you think you might spend money on.
From the weekly food shop, to the dentist trip your child has to take this month. The more you plan, the better off you're going to be. Make sure you're using things such as coupons and shopping at discount stores to make things cheaper. You won't truly realise how much you're going to be able to save until you try it.
If it's your house that's dragging you down, think about whether it might be wise to downsize for a while. The mum is usually left with the home, and the home is usually bigger than a mum can handle. Compare the living cost of a smaller home and see if you would be better off in the long run if you go through the hassle of moving.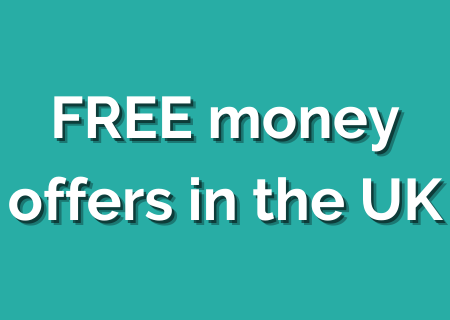 Keeping the fun alive
With children, it's so important to make sure you're finding a way to keep the fun alive, even if you don't have the most money at present. But fun doesn't have to cost anything, you just need to have the motivation to do something different. Even just a day out in the park with a picnic is the memories your child is going to cherish forever.
If you're looking to do something a little better, you can always have a look out for discount codes to popular attractions such as theme parks. Vouchers for attractions that you and your children might like are plastered all over the place, just keep your eyes peeled. But if you're having a month where you're particularly feeling the pinch more than others, then a simple movie night with some snacks will be perfect. You could even build a little lounge fort if you want to send your childrens imaginations running wild.
As they get older
As they get older you would think times would get a little easier, but if anything they get harder. Until they reach the age of being able to work, they're going to be relying on you for things like money to go out with friends, lifts all over town, and new clothes and other items more than they probably should. They won't understand how hard it is to be a single parent trying to meet their demands, so it is important that you're open and honest about your situation so you aren't putting yourself into debt to keep them happy.
A treat once or twice a month, and some pocket money if it has been earnt is nothing to worry about, but don't break the bank trying to give them too much. The best way to raise a child is to teach them that things have to be earned, not given.
Want to manage your finances better?
Here are loads of family finance tips and helpful debt articles.
Check out my massive money-saving tips section and find some great deals on my voucher codes and free money pages!