Money Making Mums Blogger Interview: Charlie from Our Altered Life
Posted on
Every Friday I invite other bloggers and money making mums to share the ways busy parents can make money from home.
Welcome, tell me a little about who you are, where you're from and introduce your blog.
I'm Charlie from Stoke on Trent (for my sins!) I'm a part time teacher, author, blogger and founder of More Than a Face charity.
Harry was born with a rare Cranio facial condition which means that the left hand side of his face never developed and he also has autism. Technically he's non verbal but he's a real chatterbox in his own way!
I share the triumphs and challenges of a life I never expected but now love.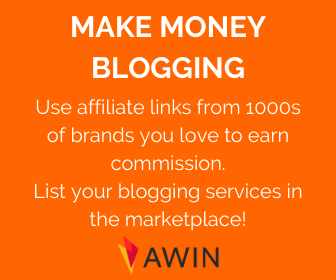 Tell me, how do you make money from home?
I earn through my blog by writing
sponsored content
for companies I believe in and am happy to represent.
What makes it suitable for mums?
The flexibility definitely! It's on your terms and you can do as much or as little as you want to.
What are three benefits of working at home?
No child care issues!
Time for self care

(I walk the dog which is great for my mental health)

Flexibility around other commitments, appointments etc
What are three negatives?
It can be very lonely at times.

I miss having a word crowd around me.

It can be

hard to stay focused on working when things need doing at home.

It's not a regular income which can be

stressful if you depend on it.
If you could only pick one, working from home or going to an employed job for the rest of your life, which would you pick?
The flexibility is great and my own
mental health
is much better without the pressure of imposed targets and standards (not that I'm lazy and sloppy but I set high standards for myself rather than being told I'm not good enough against standardised expectations)
Do you have a favourite quote to keep you inspired?
In the end, we only regret the chances we didn't take. It's my favourite quote!
What words of wisdom can you share with mums looking to make their own income from home?
Be prepared to work very hard and have moments of self doubt but if you can push through that, the rewards and satisfaction are more than worth it.
Check out the rest of the series here: Money Making Mums
How to make money from home
60 ways to make money online + at home UK
2 ways to make money doing nothing
19 ways to make money from home during the coronavirus lockdown
Genuine ways to make money from home UK
Blog income report: how I made £31,000 from home in 2019
5 tried and tested ways to make money as a UK stay at home mum
Thank you so much for taking part in my interview series!
Please pin me: