Money Making Mums Blogger Interview: Melissa from At Home & Online
Posted on
Every Friday I invite other bloggers and money making mums to share the ways busy parents can make money from home. These are real life people making a living from home who can share their experience with us and inspire us.
I love making money from home. As a busy mum to two young children, working from home for myself provides me with the flexibility I need to care for my children and avoid high full time childcare costs. It also means I get to do what I love. I'm an advocate of earning money online and from apps. I'm always looking for new ways to make more income from home and hope to be inspired by the many people in this interview series.
Enjoy.
Welcome, tell me a little about who you are, where you're from and introduce your blog.
I'm Melissa, currently living in Gloucestershire. I quit my admin job just over a year ago to pursue working for myself from home. My main blog is
melissajanelee.com
which I started in 2015 as a creative outlet when I was working at a very boring day job. Later on I started
athomeandonline.com
which is all about how I make money from home.
Tell me, how do you make money from home?
I have various income streams. They are mainly eBay reselling, blogging, and we also have an online Lego shop.
What makes it suitable for mums?
You can be flexible with your time, and put in as much work as you want to or are able to. eBay reselling in particular can be done at any time of day (or night!).
What are three benefits of working at home?
Setting your own schedule, avoiding the dreaded commute, and not having to deal with office politics.
What are three negatives?
Being motivated can be a challenge, as can the isolation and the inconsistent income from month to month.
If you could only pick one, working from home or going to an employed job for the rest of your life, which would you pick?
Definitely working from home! The benefits far outweigh the negatives.
People say they find it hard to be productive working alone at home. What keeps you motivated?
I find that creating goals and regularly checking in on them keeps me motivated. If I am having a slow month I will revisit my goals and remind myself why I wanted to live this kind of life. It spurs me on.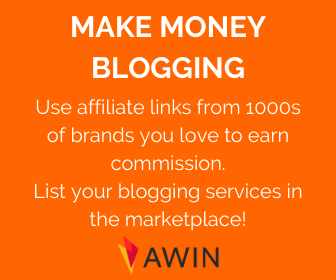 Do you have a favourite quote to keep you inspired?
Good things come to those who work hard.
What words of wisdom can you share with mums looking to make their own income from home?
I think the most important thing is to diversify your income, so you don't have all your eggs in one basket. If one income stream is slow one month, the other streams can keep you buoyant.
Thank you so much for taking part in my interview series!
Are you a blogger? Would you like to take part?
Find a contact form in my top menu or email [email protected] if you'd like to propose a suitable guest post.
If you want to answer the interview, fill out the questions on the form by clicking here.
Not a mum? No worries! This guest series is all about inspiring parents to earn their own income and realising they have more than two choices of going out to an employed job or being a stay at home parent.
Of course if you choose to do either of those options that's absolutely fine, no judgement here, but lots of mums, like me, didn't realise there was another way to make money by the many self-employed options available nowadays. If you earn from home, parent or not, and it's suitable for parents then you can take part.
Check out the rest of the series here: Money Making Mums