Money Making Mums Blogger Interview: Danielle from Someone's Mum
Posted on
Every Friday I invite other bloggers and money making mums to share the ways busy parents can make money from home. These are real life people making a living from home who can share their experience with us and inspire us.
I love making money from home. As a busy mum to two young children, working from home for myself provides me with the flexibility I need to care for my children and avoid high full time childcare costs. It also means I get to do what I love. I'm an advocate of earning money online and from apps. I'm always looking for new ways to make more income from home and hope to be inspired by the many people in this interview series.
Enjoy.
Welcome, tell me a little about who you are, where you're from and introduce your blog.
Tell me, how do you make money from home?
Through the blog and social channels.
What makes it suitable for mums?
I am my own boss and I work from home.
What are three benefits of working at home?
I can set my own timetable. I can always drop everything if the children need me. I can work in my PJs!
What are three negatives?
It can be very difficult to divide work and home life. You are always 'at work' in a way.
If you could only pick one, working from home or going to an employed job for the rest of your life, which would you pick?
Working from home.
People say they find it hard to be productive working alone at home. What keeps you motivated?
I am passionate about working on the blog and I find the creativity extremely rewarding.
Do you have a favourite quote to keep you inspired?
I don't really do inspirational quotes. I prefer to write my own words.
What words of wisdom can you share with mums looking to make their own income from home?
Working from home requires just as much time and probably more effort than a traditional job, but the benefits outweight this when you create something that is entirely yours and allows you peace of mind and flexibility.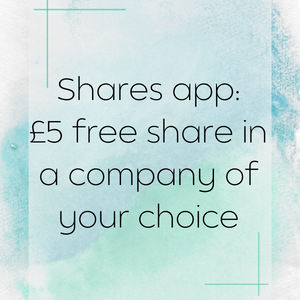 Thank you so much for taking part in my interview series!
Check out the rest of the series here: Money Making Mums