Money Making Mums Blogger Interview: Nicola from Clarke Life
Posted on
Every Friday I invite other bloggers and money making mums to share the ways busy parents can make money from home. These are real life people making a living from home who can share their experience with us and inspire us.
I love making money from home. As a busy mum to two young children, working from home for myself provides me with the flexibility I need to care for my children and avoid high full time childcare costs. It also means I get to do what I love. I'm an advocate of earning money online and from apps. I'm always looking for new ways to make more income from home and hope to be inspired by the many people in this interview series.
Enjoy.
Welcome, tell me a little about who you are, where you're from and introduce your blog.
My name is Nicola and I live in Northampton (UK). My blog is
Clarkelife.com
where you can find me writing motivational posts as well as posts about being a mum to two (13 and 7) and other lifestyle type posts. I basically write about anything that I think might be interesting! I also have a YouTube channel. I work full time from home as a digital assistant.
Tell me, how do you make money from home?
I make a small amount of money through my blog, mostly from sponsored posts. I am also an Avon rep which I love as it gets me out of the house and meeting people. I also do surveys and reviews from home which I have found to be quite lucrative! I do work full time as well, based at home, so I find these jobs all work well together!
What makes it suitable for mums?
My children are slightly older and are in school so I have at least 6 hours a day to dedicate to my full time job. The other side hustles are great for mums as they can be done with children in tow(especially Avon). My kids love helping me deliver my books and collect orders and they are now old enough to take deliveries to our neighbours on their own - result! Surveys are great because I can do them while I'm sat in front of the tv in the evening and the same goes for my blog. I do often wonder how I fit it all in! In the school holidays I get up at 6 and do 3 hours before I need to start thinking about entertaining the kids!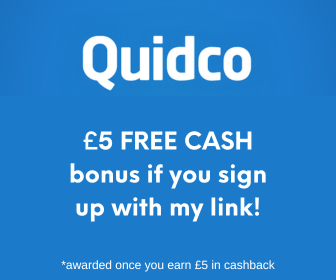 What are three benefits of working at home?
Being there to drop the kids to and from school. Being able to take the kids to their after school activities. Being able to pop out for essentials or put a wash on during the week so the weekends are more free for family time.
What are three negatives?
Spending too long doing chores and not working. People thinking you're just at home with your feet up all day (I wish!). Feeling guilty when the kids are on school holidays and you're at home but having to work.
If you could only pick one, working from home or going to an employed job for the rest of your life, which would you pick?
Working from home 100%! I love it!!
Do you have a favourite quote to keep you inspired?
Work hard and be kind.
What words of wisdom can you share with mums looking to make their own income from home?
It can be done. I have been looking to work from home ever since my son was born 14 years ago and only managed to start working full time from home this year. I have always remained focussed on my goal and ended up having to learn a whole new career to enable it. It has totally been worth the wait though.
Thank you so much for taking part in my interview series!
Check out the rest of the series here: Money Making Mums
LOADS of ways to make money from home!
60 ways to make money online + at home UK
2 ways to make money doing nothing
19 ways to make money from home during the coronavirus lockdown
Genuine ways to make money from home UK
Blog income report: how I made £31,000 from home in 2019
5 tried and tested ways to make money as a UK stay at home mum
Make money online testing websites and apps with UserTesting
Make money at home with Prolific Academic
Make money online with Crowdville
How I earn up to £50 per hour matched betting from home
Get paid doing simple tasks from your phone with Streetbees
Earn cashback on things you already buy
Not sure about Matched Betting? Make £40 now to see if it's for you!
Make money in your free time with RedWigWam (perfect for busy mums)
Make money online with OhMyDosh!
Make money at home from receipts with Receipt Hog and Shoppix
Make extra money online with YouGov
How to make money from your phone with Roamler
20 ways to make and save more money
Make money at home searching the web
HuYu– earn gift cards with your supermarket receipts
SnapMyEats–Amazon gift vouchers in exchange for your food receipts
Get paid when you see ads online with Gener8
How to make money by featuring in the media
Make money online with get paid to website 20 Cogs
Make money playing games with Money App
List of 8 apps that turn UK receipts to cash
Two ways to make money with Airbnb
How to make £1000 in a month online
How to use Bulb referral codes to make + save money
3 ways to make money online in the UK with Profit Accumulator
Best refer a friend schemes UK
UserCrowd review: make money online giving design feedback
How I make money selling weed on eBay