What's in our family fridge? Two years on.
Posted on
Two years ago I wrote a blog post sharing what was in our fridge. I always find it fascinating to see what other people buy for a week's shopping and what they eat, particularly other health focused people. Years ago there was a magazine that shared a celebrity's fridge and analysed it with some healthy advice. I used to love reading these! It was my favourite part of whatever magazine it was. I think I've always had an interest in food and healthy living, but only truly found my passion for it over the last seven years. I'm now obsessed with healthy eating and this has now passed onto my family.
It's also so interesting for me to see how our eating habits have changed over the years and what's stayed the same.
What's stayed the same?
Organic
Two years ago I was already buying organic and we still are. I still get a vegetable box each week and we top this up with more fruit and vegetables and cupboard staples. I always choose organic if it's available. To see some of the reasons why I think organic is the best choice, read my blog post 3 Important Reasons to Choose Organic (other than your personal health). It is more expensive, sometimes a lot more, but I see it as an investment in our health, animals and the planet.
Wholegrain
We still buy wholegrain items. These are so much better for health. White items are refined and spike the blood sugar. They have also had all the good parts removed that are full of minerals, vitamins and fibre.
90% refined sugar free
I went refined sugar free in January 2017 and I did one whole year with barely any slip ups, perhaps two or three (those were due to companies changing ingredients). This year I still want to be refined sugar free, but I've decided to relax when we are eating meals out. My only option was really ordering a salad with no dressing and it doesn't make eating out much fun. I hope sugar free options will start popping up on menus soon (there's one option at my local gym and a plant based café that uses no refined sugar near to us), then it will be easier. At home I don't eat or buy anything with refined sugar, aside from Ben's mayonnaise which he won't give up. There's a version made from rice that I buy, but it's very small and at least twice the price. I'd like to convert him though. Read the problem with refined sugar for an in-depth look at why added sugars are not good for us.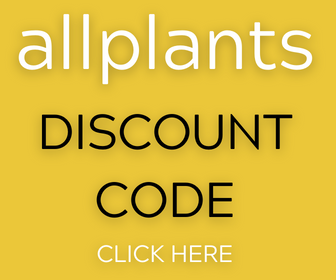 What's different?
Eggs from garden chickens
We no longer buy store bought eggs and have our own chickens. They provide us with 3-4 eggs per day and this is plenty for Ben and the children. I was only eating these, but I've given up eggs this year and no longer consume any animal products at all. If Ben and the kids eat eggs then I much prefer it to be from our own well looked after chickens that are fed a chemical free organic diet and no soy.
No meat or dairy whatsoever
The main difference is this time there is no cheese, pizza or yoghurt in our fridge. We are now a dairy free and meat free household. Ben did Veganuary this year and he hasn't stopped. I made a decision, and he agreed, that regardless of what he chooses to do we will not have meat or dairy in our home anymore. I finally cut out all dairy in December 2016 and early this year I stopped eating eggs too, even from our chickens. So you could say I follow a vegan diet, though I prefer to say a wholefood plant based diet. The children still eat eggs, but they are meat and dairy free at home and almost completely everywhere else. I give them lunchboxes for school and nursery so these are always vegan and refined sugar free. It's only going to be a bit more complicated when they stay with friends and family or have a party to attend. There's no going back for me now. I don't want to support the meat and dairy industry for several reasons – my health, animal welfare, the planet and so on. Read the book The China Study by T Colin Campbell and you'll start to see why it's the right choice for human health.
Distilled water
The big bottles of water are our own distilled waters. Tap water is full of crap. Believe me it is and if you distill your water and start seeing the disgusting brown crap that is left over, you'll realise the rubbish we are drinking every day. We were ordering spring water before anyway, so it made sense to distill our water and stop wasting so much plastic. My blog post Megahome Water Distiller Review: Why I'm Drinking Distilled Water goes into more detail about why distilled water is potentially even better for you than mineral water.
Meal planning
This is still very new to us, but I created a loose meal plan so we all know what's for dinner. I've given two options per day and thought about whether it's a gym night and we need an easy meal as we have limited time, or whether I have longer to cook a more complicated meal. It's full of our favourite foods and everything (aside from the chippy chips night) is homemade using as many fresh vegetables as possible. The only frozen items we buy are peas and sweetcorn. The rest we make ourselves. If we need mash, we mash potatoes. If we need a tomato sauce, we make it from tomatoes or use a can of chopped tomatoes. We rarely buy any readymade items aside from pasta, flatbreads and bread. It's flexible too as we buy fresh food so sometimes an item might need using up quicker, then we'll just switch a day. If you want a sneak peek at my vegan family meal planner, here it is: My Vegan Family Meal Planner and Dinner Menu
New vegan brands I love
Totally cutting out dairy has meant we've had to discover some new brands to try. Here are some of my favourites that are in this fridge and we order every week:
Oatly
We are now all drinking Oatly oat milk. We also make our own milk too. Read How to save money by making your own organic oat milk. I've been drinking milk alternatives for a couple of years now, but the kids and Ben were still drinking cow's milk. I made the switch to mylk for everyone before Ben gave up dairy too and for the kids and no one was fussed.
Gosh
If you follow me on Instagram you'll see me posting these balls of goodness all the time! They are free from so many things including dairy and added sugar. They have lots of flavours and they're so versatile. Use with hoummous and salad in pitta to make a vegan kebab. Add to salads or on top of vegan pizzas. They are so yummy.
Pure
This spread is just what it says – pure. No dairy and no other crap. We get the sunflower oil or olive oil spread.
Dees
These are the nicest vegan sausages I've found and we order from Ocado every week. We make sausage and mash, add to pasta or have a cooked breakfast with them. They are made from pea protein and there's no endocrine disrupting soy in sight. No sugar, just good wholesome ingredients such as seaweed. Sounds weird, but we love them.
St Dalfour
This yummy jam comes in lots of different flavours and is 100% fruit. Nearly all other jams are pretty much half added white sugar. Yuck. This stuff is great and the kids love it on toast or a splodge in their cereal or porridge to mix in.
Violife
This is vegan cheese made from coconut oil. I use it on jacket potatoes with beans or to make flatbread pizzas. Bella also loves a slice in-between some wholegrain rice crackers in her lunchbox.
Pip Organic
OK, not technically in the fridge, but in the freezer and a brand I want to share. We buy the kids their ice lollies which are made from 100% fruit and vegetable juices. No refined sugar in sight.
I regularly post meals I make and new brands I discover that are vegan/refined sugar free on my Instagram account. Follow me here to stay up to date: http://instagram.com/lyliarose