Veganism to take over Cheltenham Science Festival with a range of child-friendly activities
Posted on
I'm very excited to see plant based diets are becoming more and more popular with many of my friends very interested in the benefits and even the mainstream media picking up on this growing trend. Though I hate the word trend really as I hope for many, as it is for me, it's a lifestyle choice and not just a phase.
A festival in my home town is even promoting veganism:
From supermarket aisles and restaurant menus to newspaper pages and TV reports, veganism is everywhere - and Cheltenham Science Festival is no exception.
The Vegan Society will run children's activities such as riding a smoothie bike from its stand at the festival, which will run from 5-10 June in Imperial Square, Cheltenham.
The charity will be promoting its Plate Up for the Planet challenge that aims to highlight that you can cut your food-related carbon footprint emissions by up to 50% by going vegan, linking in with World Environment Day (5 June).
Adults can attend a tasting session lead by a popular vegan chef Day Radley and TV presenter Stefan Gates, as well as pick up a recipe booklet at the charity's stand, located in the Sphere in the Discovery Zone.
Louise Davies, Head of Campaigns, Policy and Research at The Vegan Society, said: "We are always told to cycle to work or take shorter showers but the huge carbon footprint of animal agriculture is largely ignored when it comes to fighting climate change.
"We need to be far bolder with our food choices if we are to protect our precious planet, and Plate Up for the Planet encourages people to do just that.
"Going vegan is one of the most significant things an individual can do to help combat climate change and protect our natural world – why not give it a try?"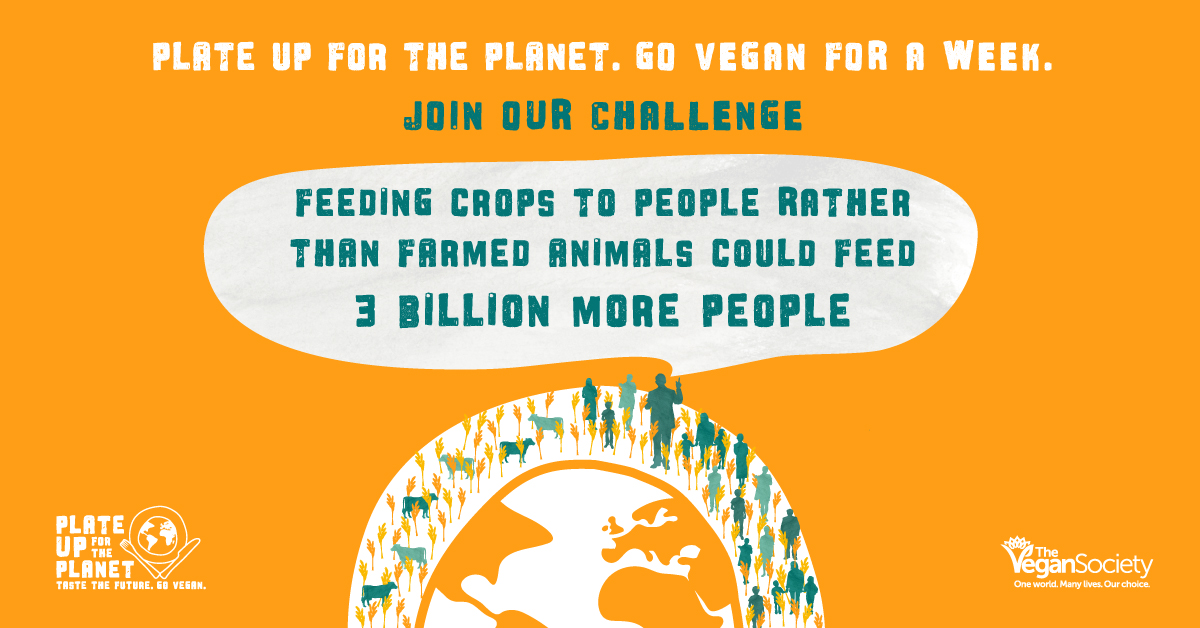 A range of other vegan activities will feature at the annual festival, including a debate on whether we should all become vegan on Wednesday 6 June from 7.15pm-8.15pm, and a talk about the role of animals in our lives on Thursday 7 June from 3.20pm-4.30pm, both at the Crucible.
Last week, the biggest analysis to date revealed avoiding meat and dairy is the 'single biggest way' to reduce your environmental impact as it provides just 18% of calories but takes up 83% of farmland.
Sign up to the Plate Up for the Planet challenge at www.vegansociety.com/plateup.
Related:
7 ways I've got healthier in 7 years
Your ultimate inspirational guide to being truly healthy
Can Vegans Live Longer And More Independently?
5 beauty products that are perfect for vegans
Trying a Vegan Lifestyle? 7 Common Issues and How to Overcome Them