Money Making Mums Blogger Interview: Yaya from My Dreamality
Posted on
How can mums make money at home?
Every Friday I invite other bloggers and money making mums to share the ways busy parents can make money from home. These are real life people making a living from home who share their experience with us and inspire us.
I love making money from home!
As a busy mum to two young children, working from home for myself provides me with the flexibility I need to care for my children and avoid high full-time childcare costs.
It also means I get to do what I love. I'm an advocate of earning money online and from apps. I'm always looking for new ways to make extra cash from home and hope to be inspired myself by the many people in this interview series.
Enjoy!
Welcome, tell me a little about who you are, where you're from and introduce your blog.
Hi I'm Yaya and from El Paso, Texas, USA. I started blogging as a hobby in 2010 and shortly after I met my husband James, who is from Gibraltar. I moved to the UK in 2012 and now live in Lancashire. I started my current lifestyle and travel blog,
My Dreamality
, in 2014 and my husband has now started working with me as we are doing quite well and starting a second blog, The Transatlantic Travelers, soon.
Tell me, how do you make money from home?
I make money by blogging through
sponsored blog post
campaigns and paid social media promotions.
What are three benefits of working at home?
Flexibility, more time to dedicate to your work and what you save on transport!
What are three negatives?
Temptation to watch TV and do too much housework, lack of face to face interaction with people, family thinking you're always available as you're at home.
If you could only pick one, working from home or going to an employed job for the rest of your life, which would you pick?
Home - no brainer :)
Do you have a favourite quote to keep you inspired?
I am the captain of my soul, I am the master of my fate.
What words of wisdom can you share with mums looking to make their own income from home?
Plan your working days in a diary. Allocate set times to different tasks and don't be afraid to pitch yourself to people. Use social media constantly to promote what you do.
Thank you so much for taking part in my interview!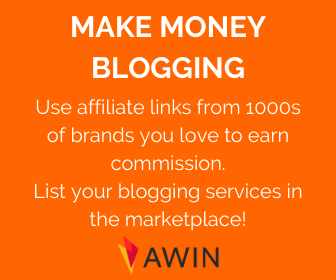 Check out the rest of the series here: Money Making Mums
How to make money blogging
If you're wondering is it possible to make money blogging? Then yes, it really is possible to earn a living as a blogger!
It's what me and many others are able to call our full-time income, but many people don't understand how it is possible, so this interview series will show exactly how bloggers are making an online income from a blog.
There are lots of different ways to monetize a blog and they will all be revealed in this series.
I share lots of tips on how I make money blogging in my Make Money Blogging section, but it's also great to learn from other bloggers too. One thing I love about the blogging community is how friendly and open it is. There's room for everyone and we all like to help each other grow and learn from one another.
Learn how bloggers make money
Learn how my interviewees make money from blogging and the steps they took to monetize their blog. I hope you feel inspired and learn something new from this series.
Learn how many hours they spend on their blogs per week, what sort of income this provides and if there are any cons to blogging for an income.
I've been a full-time blogger since January 2017 and I started blogging in April 2013. It still amazes me that I can make money from home as a blogger.
BUT, it's not without a lot of hard work, so don't be fooled into thinking you simply set up a website and voila, income starts rolling in. If only! I've work more hours per week than I did in any full-time employed job - my blog is my life!
I'm hoping it won't always be that way and there are lots of passive ways to make an income from blogging, but you have to set up the foundation first which can take lots of hard work and patience.
In this series I am going to interview other bloggers who also make money from their blogs to hopefully inspire people to start a blog if they wish or to make that leap to monetizing content. I also find it so interesting to learn what other bloggers are up to. Even us full-time bloggers can learn from each other and inspire one another.
Read all the money making blogger interviews here!
Make money blogging tips and advice
List of websites to find paid blogging opportunities for your blog
Make money from your blog with Awin affiliate marketing

4 ways to find paid blog opportunities

Make money from your blog without ads
How to improve your DA (domain authority)
6 secrets to make more money from your blog

10 ways to make money blogging
Everything you need to stay organised and productive as a professional blogger
Is it really possible to make money blogging?
5 reasons to use Awin as a blogger
Get Blogged pay-outs are rising for bloggers