5 amazing family friendly travel destinations
Posted on
Travelling with the family offers many exciting adventures, but often it can feel like you're tied into the typical family holiday. A relaxing stay by the beach is great, but it can start to feel samey year after year. Beach holidays can lack culture and fresh experiences, so is it time to expand your horizons?
They say that the world is your oyster, and that doesn't have to stop when you have a family. Pack your bags and take the kids on a trip of a lifetime for a family holiday with a difference. Take a look at five amazing family-friendly travel destinations to inspire your next trip.

1. The US
There are many advantages to holidaying in the US. It's familiar, there's no language barrier, and there are plenty of great places you can explore. Flights are becoming more and more affordable, which makes it even easier for you to travel across the Atlantic. Whether you choose to test the theme parks in Florida, explore the West Coast or take in the sights of NYC - there are some great adventures to be had in America.
2. Japan
When you think of family holidays, Japan might never have crossed your mind as somewhere to visit. However, Japan is a great travel destination for families and offers many incredible experiences you can all enjoy. For the best experience, check out G Adventures Japan tours to book a visit that includes all of the best bits of Japan. As well as the chance to explore a different culture, cuisine and way of life, the Japanese are a friendly and welcoming nation, and you'll all feel right at home.
3. Italy
Italy is a great destination to take the kids. The flights are short, the weather is glorious, and there's so much to see and do. Whether you head to the south to enjoy the beaches and the Amalfi Coast or you city hop between amazing destinations, Italy has a lot to offer families. Italy is also great for short trips, so why not spend three days in Rome and enjoy a taste of Italia?
4. Spain
Want to enjoy some Spanish sun without the Brits abroad? Venture to the mainland instead. Cities like Barcelona, Madrid and Valencia offer the perfect combination of sun and culture, while you've still got the option of venturing to the beach if you wish. The hustle and bustle of these Spanish cities can make your family holiday a memorable one, and you can even enjoy a driving holiday to take things at your own pace. Affordable, friendly and full of things to do - Spain is a great choice for families.
5. Australia
Australia might seem far away, but in many ways, it's a home from home. If you're looking for some extended travel with the children, then Australia has a lot to offer for experiences you'll never forget. From seeing Uluru to the delights of Sydney Harbour, you won't be short of things to do Down Under for an incredible family adventure.
Travelling with the children is a great way to teach them about the world and offer experiences they can't get in the classroom. Even your classic beach holiday can become more exciting and adventure-filled - you just need to do your research. Tenerife has some hidden gems worth visiting, so if you want to combine your beach trip with a bit of culture, then this is the perfect destination. Where would you like to go with the family? Why not start a family bucket list now?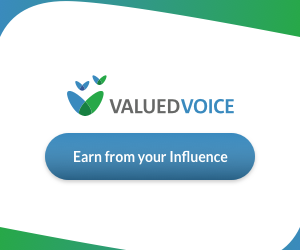 More great family travel articles:
Where to get affordable family travel insurance for a pre-existing medical condition
The ONLY two things you'll need when flying with children
Pirate Tour aboard the Pedra Sartaña in Morro Jable, Fuerteventura
First Choice Premier Family Holiday Review: Club Jandia Princess Hotel in Fuerteventura
Save money on UK family days out with Kids Pass and sign up for just £1