Money making blogger interview with Justine of Girl Gone Dreamer
Posted on
How do bloggers make money?
Welcome to my Money Making Blogger interview series where I will interview bloggers who are making money from their blogs!
Hello, please introduce yourself and your money making blog.
Hello I'm Justine and I earn my second income from www.girlgonedreamer.co.uk
How long have you been blogging for?
3 years
When did you begin to monetize?
I was approached by a PR firm in February last year, they wanted me to write a sponsored post. Once the post was published I received positive feedback from both the client and the PR people which then gave me the confidence to do more.
What sort of income do you make from your blog each month? Pocket money, part time, full time or feel free to share the figure.
I can't give an accurate figure as it really does vary month by month, however I will say that I definitely earn a substantial part time income from it. It's helping to pay off my debt.
What steps did you take in the beginning to monetize your blog?
Once I was initially approached and I realised it was something I could do, I started putting out weekly tweets to see if I could generate more interest. I'd also look at opportunities on both Twitter and Facebook blog groups and I'd apply to any and everything.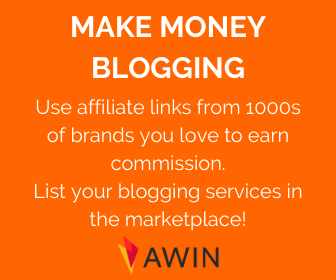 How do you make money from your blog?
From sponsored posts and advertising.
Has it been an easy process?
It's been an altogether enjoyable process, definitely not easy though. In fact it's been rather challenging at times - more so when I've been sleep deprived with deadlines looming. That said, I believe that hard work and consistency pays off. Being able to earn money doing something I love is quite the achievement.
What are the top three ways you make money from your blog?
Sponsored posts, hosting pre-written content and advertising. I've yet to get to grips with affiliate marketing.
What is your favourite way to make money from your blog?
Definitely writing my own (sponsored) posts. I've been writing ever since I learned how to at the grand old age of five or six. I simply love getting creative.
How much do you really work on your blog? Be honest.
Honestly? The only time I don't is when I'm at my day job. And even then I'm often scribbling notes onto post it's if I get an idea. I also check my emails in my lunch break. I allow myself one evening off each week to watch TV, usually Greys Anatomy or Suits. Every other evening I switch the laptop on as soon as I get in and I work up until bedtime which is usually between eleven and half one depending on my workload. I also give myself a day off at weekends. It's pretty full on at the moment.
What are your aims for your blog in the future?
I'd like to re-introduce book reviews as they used to be very popular. Potentially more style type posts too although time will tell. Other than that and trying affiliate marketing it'll be more of the same. I do have many other career aspirations which could launch off the back of GirlGoneDreamers success but for now my lips are sealed.
If someone is totally new to blogging, what would you advise they concentrate on to help make their blog a money making success?
I always tell newbie bloggers to firstly write what they are passionate about, don't force it and don't try to be something that you're not. Also never compare yourself to other bloggers. It can be soul destroying. Other than that, the key is to write engaging and valuable content, and by valuable I mean be of value to the reader i.e. answer a question/teach them something. Consistency is important too as is putting yourself out there. It's a heavily saturated market so you need to really network and utilise your social media. If you do all the above then chances are you'll get noticed eventually, but don't be afraid to also apply for as many opportunities as you can.
Are there any drawbacks to running a money making blog?
I'm not going to lie, I hate the faff and anxiety that comes with self assessment and tax. It's why I'd put off being self employed for years, fear of doing it wrong etc. But it's not that bad, there's plenty of people you can ask for help. Other than that the only drawback is the chasing clients for money when they don't pay on time. Comes with the territory though and most clients are great.
What's the best thing about blogging for an income?
That I'm being paid to do something I love. It's also really great because it's helping me to pay off my debts.
Would you blog even if you couldn't make money doing it?
For sure! I blogged for two years before I made any money and to be honest it was a real surprise when I was first approached to write a sponsored post. I simply love it!
Do you think blogging is here to stay?
Honestly no I don't, I think people will get bored eventually and will want something fresh and newer, it's human nature to get fed up after a while.
Thank you so much for taking part in my Money Making Blogger interview series and best of luck with your blog!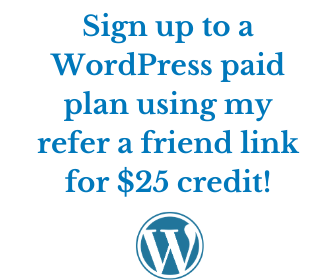 Introduction to my money making bloggers interview series
If you're wondering is it possible to make money blogging? Then yes, it really is possible to earn a living as a blogger!
It's what me and many others are able to call our full-time income, but many people don't understand how it is possible, so this interview series will show exactly how bloggers are making an online income from a blog.
There are lots of different ways to monetize a blog and they will all be revealed in this series.
I share lots of tips on how I make money blogging in my Make Money Blogging section, but it's also great to learn from other bloggers too. One thing I love about the blogging community is how friendly and open it is. There's room for everyone and we all like to help each other grow and learn from one another.
Learn how bloggers make money
Learn how my interviewees make money from blogging and the steps they took to monetize their blog. I hope you feel inspired and learn something new from this series.
Learn how many hours they spend on their blogs per week, what sort of income this provides and if there are any cons to blogging for an income.
I've been a full-time blogger since January 2017 and I started blogging in April 2013. It still amazes me that I can make money from home as a blogger.
BUT, it's not without a lot of hard work, so don't be fooled into thinking you simply set up a website and voila, income starts rolling in. If only! I've work more hours per week than I did in any full-time employed job - my blog is my life!
I'm hoping it won't always be that way and there are lots of passive ways to make an income from blogging, but you have to set up the foundation first which can take lots of hard work and patience.
In this series I am going to interview other bloggers who also make money from their blogs to hopefully inspire people to start a blog if they wish or to make that leap to monetizing content. I also find it so interesting to learn what other bloggers are up to. Even us full-time bloggers can learn from each other and inspire one another.
Read all the money making blogger interviews here!
Make money blogging tips and advice
List of websites to find paid blogging opportunities for your blog
Make money from your blog with Awin affiliate marketing

4 ways to find paid blog opportunities

Make money from your blog without ads
How to improve your DA (domain authority)
6 secrets to make more money from your blog

10 ways to make money blogging
Everything you need to stay organised and productive as a professional blogger
Is it really possible to make money blogging?
5 reasons to use Awin as a blogger
Get Blogged pay-outs are rising for bloggers
Please pin me!