Money making blogger interview with Caitlin of Real Mom Recs
Posted on
How bloggers are making money!
Welcome to my Money Making Blogger interview series where I interview bloggers who are making money from their blogs. Tips and tricks to help you monetize your blog.
Hello, please introduce yourself and your money making blog.
My name is Caitlin and I have a parenting blog called Real Mom Recs. I'm a mom of 4, so I thought I could write a lot about babies and kids based on my experience. My blog covers a lot of topics from pregnancy and baby names to mom humor and family travel.
How long have you been blogging for?
I've been blogging for just over a year now.
When did you begin to monetize and how do you make money?
I started with Amazon Affiliates and Google Adsense right from the start. With such low traffic in the beginning, those didn't make me much. I probably earned $10 per month for the first 6 months or so, which didn't even cover the expenses for my site. As my traffic grew, I was able to switch to Mediavine as my ad network in month 10. This is when it all changed for me! I started earning in a day what used to take a month with Adsense. I added some better affiliates related to my niche that paid much better than Amazon. Brands started to notice me and I got offered more regular sponsored posts.
What sort of income do you make from your blog each month? Pocket money, part time, full time or feel free to share the figure.
I make a solid part time income right now from my blog and I definitely see the potential to make a full time income by the end of the year.
What steps did you take in the beginning to monetize your blog?
In the beginning, I took a lot of MISSTEPS to monetize my blog. I thought you could just throw a bunch of Amazon links in a post and make money. Eventually I started to learn that giving your readers something they're looking for, as well as being authentic, will get you much farther in the long run.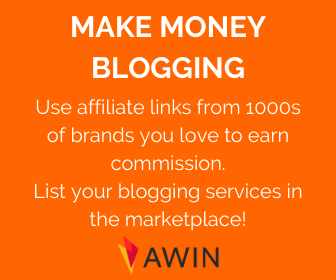 Has it been an easy process?
Yes and no. On the one hand, it took almost 10 months of pouring my heart and soul (and every second of free time) into this blog before seeing any real profit. I would have made much more money working a minimum wage job during that time! On the other hand, I started with zero technical knowledge and no writing experience. If I can make money doing this, ANYONE can! So while I wouldn't say it was easy, it is completely doable.
What are the top three ways you make money from your blog?
Ads make up the bulk of my income, followed by sponsored posts. The third income source is affiliate marketing.
What is your favourite way to make money from your blog?
Probably ads because it's completely passive on my part. You set them up once and then don't have to think much about it again.
How much do you really work on your blog? Be honest.
In the beginning I worked on it way too much. It's hard to break away because there is always more work to be done and no set schedule telling you when to clock out. But it's so easy to burn out if you're staying up late and spending all your weekends glued to your computer. I've since found a better balance, working around 12-15 hours per week at times that work best for my family.
What are your aims for your blog in the future?
I envision having a team of writers all contributing to my blog in the future. I'm also preparing to launch a second blog which will focus on helping other Mom bloggers monetize their blogs.
If someone is totally new to blogging, what would you advise they concentrate on to help make their blog a money making success?
If you focus on providing value to your readers (answering their questions, solving their problems, or inspiring them in some way) you can't go wrong. I see so many bloggers making the mistake of thinking a Pinterest strategy or number of social media followers is what they need to make money. But none of that will help if you aren't giving people a reason to click.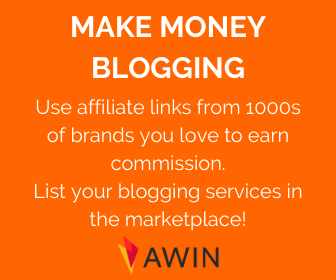 Are there any drawbacks to running a money making blog?
Once you start making money, the focus of your blog will shift. It's less about your creativity and more about delivering on what your audience wants. There's also the added pressure of earning the same or more than what you earned last month. No one wants to see their blog plateau or slide down, we all want growth! So that takes some of the fun out of it.
What's the best thing about blogging for an income?
It's the best way that I've found to be able to stay home with my kids and still feel like I'm "contributing". Blogging has also allowed me to create something I can take pride in. It makes me feel like someone other than just Mommy.
Would you blog even if you couldn't make money doing it?
Probably! The blog would look a bit different because I would write about what I want, not what my audience wants to read. But now that I've discovered writing as an outlet I don't think I'll ever stop.
Do you think blogging is here to stay?
Absolutely! As long as people look things up on the internet, they will need content creators to give them answers. Given how many internet users there are in the world, I truly feel there is room for ALL of us bloggers to be successful.
Thank you so much for taking part in my Money Making Blogger interview series and best of luck with your blog!
Introduction to my money making bloggers interview series
If you're wondering is it possible to make money blogging? Then yes, it really is possible to earn a living as a blogger!
It's what me and many others are able to call our full-time income, but many people don't understand how it is possible, so this interview series will show exactly how bloggers are making an online income from a blog.
There are lots of different ways to monetize a blog and they will all be revealed in this series.
I share lots of tips on how I make money blogging in my Make Money Blogging section, but it's also great to learn from other bloggers too. One thing I love about the blogging community is how friendly and open it is. There's room for everyone and we all like to help each other grow and learn from one another.
Learn how bloggers make money
Learn how my interviewees make money from blogging and the steps they took to monetize their blog. I hope you feel inspired and learn something new from this series.
Learn how many hours they spend on their blogs per week, what sort of income this provides and if there are any cons to blogging for an income.
I've been a full-time blogger since January 2017 and I started blogging in April 2013. It still amazes me that I can make money from home as a blogger.
BUT, it's not without a lot of hard work, so don't be fooled into thinking you simply set up a website and voila, income starts rolling in. If only! I've work more hours per week than I did in any full-time employed job - my blog is my life!
I'm hoping it won't always be that way and there are lots of passive ways to make an income from blogging, but you have to set up the foundation first which can take lots of hard work and patience.
In this series I am going to interview other bloggers who also make money from their blogs to hopefully inspire people to start a blog if they wish or to make that leap to monetizing content. I also find it so interesting to learn what other bloggers are up to. Even us full-time bloggers can learn from each other and inspire one another.
Read all the money making blogger interviews here!

Make money blogging tips and advice
List of websites to find paid blogging opportunities for your blog
Make money from your blog with Awin affiliate marketing

4 ways to find paid blog opportunities

Make money from your blog without ads
How to improve your DA (domain authority)
6 secrets to make more money from your blog

10 ways to make money blogging
Everything you need to stay organised and productive as a professional blogger
Is it really possible to make money blogging?
5 reasons to use Awin as a blogger
Get Blogged pay-outs are rising for bloggers
Please pin me!