Blog and home income report July 2018
Posted on
Online income report - how much money I make at home + how
If you've been here before then scroll down to see the income breakdown, if not then start at this introduction for why I share my income online.
Welcome to my monthly income report where I share exactly how much money I have made from my blog and at home. It's great for me to see where I'm earning the money and also to inspire others who want to earn from home. There's a lot of debate of whether people should share income reports, but personally I love them! When I wanted to monetise my blog I read them and they inspired me to push forward and go for it. Without reading an income report of another blogger I wouldn't have even known it was possible to make money from my own blog.
To read more on this with an in depth reason behind sharing my income reports start with this blog post: Why I publish income reports
Making money from blogging is totally possible if you're prepared to treat it like a business and put the hard work in. As well as blogging, I make money from mystery tasks, website testing, matched betting, online selling and cashback.
The top 3 ways I made money from home in 2017 is a great blog post to see my most profitable home money making methods in one whole year.
July 2018 income breakdown
The below are my totals before any expenses, income tax, national insurance or anything else, so my total turnover for the month. My yearly business expenses last year were approximately £4000. I also save £500 per month to cover my annual tax, national insurance, student loan repayments and pension. So my total monthly outgoings and savings to cover all this are approximately £830.
Last month you may remember me saying I wanted to smash my previous best month and hoped I would, but lots of people didn't pay quickly so I didn't make it. Well…
I'm pleased to report that probably thanks to some of those late payments and also starting to monetise two more blogs of mine, July was my best home income month so far! Woohoo!
I had my best blog income month ever and best overall home income month!
A personal target of mine is to beat my husband's wage each month and I'd only managed it once before. This time I totally smashed it and beat his wage three quarters of the way into the month! A little personal win for me!
Ben's just hoping I can make double his wage so he can quit his job! I think I'd have to work 24 hours a day for that to happen so not sure it ever will, but he can dream!
Read on for the breakdown of how much money I earned from home in July:
Blogging - £3405.13
This includes running giveaways, collaborative blog posts and reviews. I charge for all of them. The only time I don't charge is if a review item is really high value and I really want it, or sometimes if I can do social shares only such as on Instagram. Though I am considering changing this now as I spend so much time on Instagram building it up that I should begin to value this time now, just like I decided to with my blog one day. Blog reviews can take around 2 hours of my time so I have to value this time. Any free time I have is spent with my children, husband, or blogging just for me.
If there was no compensation for blogging for companies then I wouldn't do it – my blog would be 100% for me. It's still amazing how many emails I get every day asking me to share business links for free, write content for free and review products on my blog and social channels for free. The worst are the ones who tell me I should be so grateful for their high quality content for free… though it's stuffed with links to help their clients SEO who are paying them thousands, probably…
If I accepted them all then I would actually work for free and have no income and no time for anything else. If someone wants my time and access to my resources then it's got to be worth something.
For more blogging tips and advice on ways to make money from home and online read my blog post how I made £26000 from home in 2017
Some recent income reports if you fancy a peek
March 2018
April 2018
May 2018
June 2018
It's not all about stats, but they can help, so here are this month's website and social stats for reference:
| | |
| --- | --- |
| Page Views | 13118 |
| Sessions | 8451 |
| New Users | 5668 |
| Total Users | 6161 |
| Twitter @lyliarose | 56338 |
| Instagram @lyliarose | 12315 |
| Pinterest @lyliarose | 1609 |
| DA | 38 |
| Newsletter subscribers | 3952 |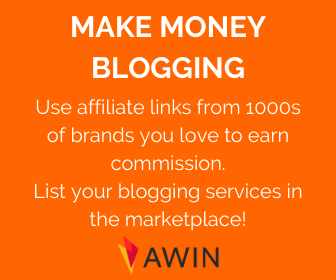 Referrals - £80.36
My referral payments were from Profit Accumulator and Awin. Both of whom I use myself and am happy to refer people to.
Read how to make money from your blog with Awin affiliate marketing
Matched betting - £197.35
Not too shabby a month for matched betting! My aim is only ever £100 and so I'm always pleasantly surprised when I go over this. I expect August will be a quieter month as there's no football for the first couple of weeks.
I recommend using Profit Accumulator for matched betting as a beginner. They have so many guides and walk you through the whole process in the first few offers. If you are stuck you can ask a question in the forum and someone will get back to you. They also have a 30 day money back guarantee on their memberships, plus you can try the first couple of offers without even signing up to anything to see that it really does work and is so simple once you get the hang of the free bet offers!
Read my One Year Review: How I earn up to £50 per hour matched betting from home for more information.

WhatUsersDo - £15
I do website testing at WhatUsersDo and it's so easy! I get paid £5 per test and some of them are only a question or two. Read my blog post easily make money from home by testing websites and sign up yourself!
Streetbees - £5
A few quick and easy questionnaires completed and photos snapped on my phone to make some pocket money.
Read get paid doing simple tasks from your phone with Streetbees to do it yourself.
Lylia Rose Fashion Boutique - £9.50
This is the total sales from my online fashion boutique where I sell printed scarves very affordably! It used to be my main focus, but now it's a small side hustle that I've not spent time on recently and I'm not sure if I'll continue when the stock is gone. I give away items from my store almost weekly in my giveaways.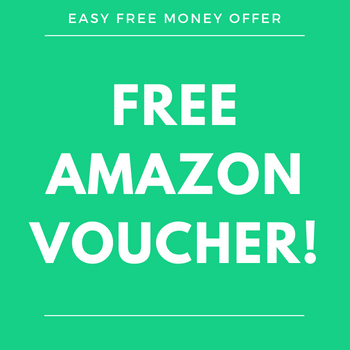 Personal eBay and Facebook Marketplace selling - £168.86
Selling some of our outgrown toys, clothes and belongings is a great way to top up my home income each month. I'm obsessed with minimal living and having clear outs so I always have things for sale. I always imagine I'll run out, but the kids grow so quickly they are always going up in clothes sizes or outgrowing toys! I donate a proportion to charity and then sell the rest to boost my earnings.
Click here to see some of the strange and weird things I've sold on eBay
Top Cashback - £6.85
We've now had over £800 cashback as a household since starting April 2016. You're crazy if you're not doing it.
Learn how to earn cashback on things you already buy and be amazed with amount of extra cash you have back in your pocket!
Read my latest blog post about it here: Over £800 cashback in 2 years with Top Cashback
July 2018 grand total: £3888.05
| | |
| --- | --- |
| Blog posts | £3,405.13 |
| Matched betting | £197.35 |
| Personal eBay | £168.86 |
| Referrals | £80.36 |
| Side hustles: Streetbees & Whatusersdo | £20.00 |
| LR shop sales | £9.50 |
| Top Cashback | £6.85 |
| TOTAL | £3,888.05 |
So close to £4000! It's been a great month and also came at a great time as we have some very expensive car repairs (possibly over £1000) so won't be able to enjoy this extra cash unfortunately. Isn't it typical when that happens?!
I'd love to beat Ben's wage again, but I'm not sure it will happen in August. August was a very quiet month last year for blogging as I expect many people are on holiday. That could be why July has been so brilliant as people want work completed before they are off.
I am super chuffed with this month and hope I'll be able to match it again or come close in the future.
If you want to read more then check out the 5 ways I made £30000 money from home in 2017/2018
Please pin me!