Money making blogger interview with Andrew of Capital Matters
Posted on
How do bloggers make money?
Welcome to my Money Making Blogger interview series where I interview bloggers who are making money from their blogs!
A new post every week from a money making blogger sharing their experience and advice.
Hello, please introduce yourself and tell us all about your money making blog.
My name is Andrew Young and I own a personal finance blog called Capital Matters. I started the blog unofficially in December 2017 (when I had it active for a month before taking it down). Thankfully, I came to my senses and reopened it in April this year. I've been an active blogger ever since, aiming to promote thrifty habits, relaying what I've learned about saving, investing and earning. I started for a combination of reasons. Firstly, I think about personal finance near constantly. And secondly, I wanted to stop boring my boyfriend with personal finance spiel. Now I just bore *cough*...I mean enlighten the internet.
How long have you been blogging for and when did you begin to monetize?
I have been blogging for less than a year (December 2017) and I began to monetise around April, when I became more active. I have learned a huge amount in a short space of time, thanks mostly to the support from the existing blogging community.
What's your monthly blog income like? (Pocket money, part time, full time or the figure)
Pocket money. At the moment I'm just looking to pay for the pots of tea I enjoy as I write the blog posts in a range of cafes up and down Scotland. Whilst it's low at the moment, seeing growth month-to-month is exciting and keeps me motivated.
How exactly do you make money from your blog and tell us more about your favourite method?
There are two main income streams. Adverts and affiliates. I like both for different reasons. Affiliates allow me to advertise products and services I actually enjoy and want to promote. I never act as an affiliate for any company I don't genuinely use and like. Promoting services you use is good for two reasons. Firstly, it generates income (keeping it real...and yes I did just use the very '90s phrase 'keeping it real'...I was born in 1994). And secondly, I genuinely want other people to be aware of and use products/services that have made my life better. Whether it makes or saves me money or even just makes my life more efficient in some way. Adverts, on the other hand, allow me to talk about and monetise any subject, which is probably why they beat affiliates in my opinion. Take the investing section of my blog. I love thinking and talking about investing and I want people my age to be better informed. Adverts work well in this niche because in most cases I'm aiming to enlighten and educate, not inform the reader about a product or service.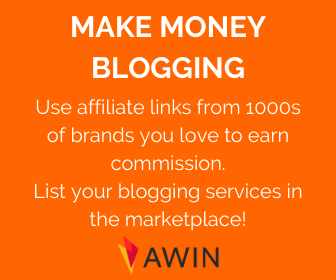 Were there any steps you took in the early days to prep your blog for making money?
At the start I simply wanted to write as many blog posts as possible. I had (and still have) a huge range of subjects I want to cover. I knew that eventually I could monetise posts with adverts and affiliates. But in the early days my focus was on creating quality content that people wanted to read.
Has it been an easy process to make money from your blog? Why?
The setup is easy. Joining an advert and affiliate network is easy. But getting people to your content can be difficult. There's a lot of competition out there, especially in the personal finance niche. It takes determination but if you know you're adding to the conversation, you can be confident the audience will find you.
How many hours per week do you work on your blog? Has this changed over time?
That's a good question. If we're counting writing, editing, doing all the background work, sharing content it must be near full-time hours. I don't tend to take a day off but that's only because I enjoy it.
What are your aims for your blog in the future?
My primary aims are to keep writing, stick to a schedule and generate a full-time income. At the beginning I wanted to add as much as I could. Now I'm at the point where I see the benefits of sticking to a regular schedule. I have a few ongoing monthly series, such as my passive investor report, but I aim to publish at least one article per week. My final aim, turning the subject I'm so passionate about into a full-time income generator, would mean living the dream.
If someone is totally new to blogging, what should they concentrate on most to make money?
Produce quality content and add something new to the conversation. There is nothing wrong with monetisation but that should be secondary to producing good content. Don't fill the screen with ads and only work as an affiliate for a company that produces a product or service that you actually use and enjoy. The genuine passion you have will come through and that is key to building an audience and generating income.
What are the drawbacks to running a money making blog?
The benefits far outweigh the drawbacks. But as with any business, the main drawback is the same as the main advantage. You are the one in control. If you write quality content, build an audience that likes what you have to say, that is your work that got you there. At the same time, you are probably the one responsible for researching/writing/editing posts and finding monetisation routes. If you are truly passionate about what you have to write, you will experience a sense of pride every time you hit that 'post' button.
What inspires you to blog and what is the best thing about blogging?
If I think of a topic that hasn't been covered. If I think I have a unique perspective that I want to share. If I think I can explain something better. These all inspire me to write. If I watch a video or read about a particular subject and I realise some aspect has been missed, it creates an overwhelming urge to write about it. The best thing about blogging is that you can write whatever you want from wherever you want. If you have an internet connection and a laptop, that's all you need.
Would you still blog even if you couldn't make money doing it and why?
Honestly, I would find it difficult. The setup and running costs associated with blogging are extremely low. But if I couldn't make enough to cover the costs let alone generate income on top of that, I would find it hard to justify. I think we have to remember that the monetisation of internet content in general has been good for creators and viewers alike. It has allowed creators to generate money from their passion. And it has also sustained the content that many viewers enjoy.
Do you think blogging is here to stay and why?
I think blogging will be around as long as the internet is around. Of course, there will be peaks and troughs for different types of content. Written content (blogs), video content (YouTube), audio content (podcasts). They each have their share of the market and that share will change over time. Similarly, whilst one niche gains popularity, another niche will lose popularity. But as a content creator, I will be sticking to my passion no matter what.
Thank you so much for taking part in my Money Making Blogger interview series and best of luck with your blog!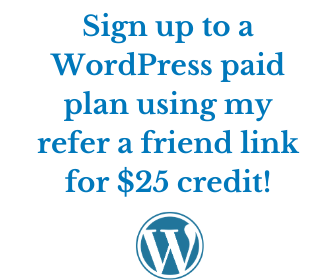 Introduction to my money making bloggers interview series
If you're wondering is it possible to make money blogging? Then yes, it really is possible to earn a living as a blogger!
It's what me and many others are able to call our full-time income, but many people don't understand how it is possible, so this interview series will show exactly how bloggers are making an online income from a blog.
There are lots of different ways to monetize a blog and they will all be revealed in this series.
I share lots of tips on how I make money blogging in my Make Money Blogging section, but it's also great to learn from other bloggers too. One thing I love about the blogging community is how friendly and open it is. There's room for everyone and we all like to help each other grow and learn from one another.
Learn how bloggers make money
Learn how my interviewees make money from blogging and the steps they took to monetize their blog. I hope you feel inspired and learn something new from this series.
Learn how many hours they spend on their blogs per week, what sort of income this provides and if there are any cons to blogging for an income.
I've been a full-time blogger since January 2017 and I started blogging in April 2013. It still amazes me that I can make money from home as a blogger.
BUT, it's not without a lot of hard work, so don't be fooled into thinking you simply set up a website and voila, income starts rolling in. If only! I've work more hours per week than I did in any full-time employed job - my blog is my life!
I'm hoping it won't always be that way and there are lots of passive ways to make an income from blogging, but you have to set up the foundation first which can take lots of hard work and patience.
In this series I am going to interview other bloggers who also make money from their blogs to hopefully inspire people to start a blog if they wish or to make that leap to monetizing content. I also find it so interesting to learn what other bloggers are up to. Even us full-time bloggers can learn from each other and inspire one another.
Read all the money making blogger interviews here!
Make money blogging tips and advice
List of websites to find paid blogging opportunities for your blog
Make money from your blog with Awin affiliate marketing

4 ways to find paid blog opportunities

Make money from your blog without ads
How to improve your DA (domain authority)
6 secrets to make more money from your blog

10 ways to make money blogging
Everything you need to stay organised and productive as a professional blogger
Is it really possible to make money blogging?
5 reasons to use Awin as a blogger
Get Blogged pay-outs are rising for bloggers
Please pin me!