July 2018 monthly family roundup
Posted on
July 2018 mont­­hly family roundup
July was a super busy month! The summer months usually are as we make more holiday plans and have days out thanks to the good weather. The weather this year has been particularly good with around one whole month of nonstop sunshine and temperatures hitting 30 degrees! A real summer for once in Britain!
Life is usually hectic busy all the time with me and Ben both working full time, Bella at school and Reuben at two settings, both a nursery and pre-school, kids swimming lessons, going to the gym at least four times a week and cooking homemade meals every day. Just all that alone keeps us so busy and fills each day along with keeping on top of the house, chickens, Ben trying to do woodwork and keeping up to date with friends, family and so on.
We've also surprisingly crammed in several mini breaks and a holiday this month. Read below to see what we've been up to!
Catch up on some of my previous family roundups here:
January 2018
February 2018
March 2018
April 2018
May and June 2018
Welcome to my latest monthly family roundup. Once a month I look back through our photos and my planner to record the highlights of the previous month. It's a great way to create an online scrapbook that I, hubby and the children can look back on for years to come. I always think that even if the rest of my blog fails somehow one day, I'd still write these posts and use my blog as an online memory book for me and the children. I bet they'll love reading through this category when they're grown up!
Sold Ben's car to We Buy Any Car
You may have seen me mention in previous posts about selling Ben's old car, but we finally did. Unfortunately we had to use We Buy Any Car. We already knew we wanted a Mazda Bongo and had started looking. The plan was to sell Ben's car and then use the money to fund the purchase. We thought we could get £3500-4000 for Ben's car and a Bongo for around £4500-5000. Thing was, we'd already started looking at Bongos and saw a really good condition one with low mileage that was the same price as others in terrible condition with twice the mileage! So we had to go and look at it. Big mistake as we went ahead and put a deposit down, turning our funding options around. We used all our savings to buy the Bongo, listed at £5000 but we got it down to £4500, with the plan to pay it back with Ben's car sale.
Then, of course, an engine light came on almost immediately in Ben's car. Probably to teach us a lesson for doing things backwards with the finance side of things. After several garage trips, some paid, to find someone with the right car reader to read the fault we found out it would cost around £1500 to fix and most garages seemed to be quoting high as it was such a pain of a job they weren't keen to do it at all. Gah!
Then of course, we'd still have to sell Ben's car for the maximum price possible and who knew how long that would take.
So, begrudgingly, but for a quick sale, Ben used We Buy Any Car who gave us a whopping £1500, but I guess after the cost of repairs this would have worked out about the same if we couldn't sell Ben's car for the maximum possible price, though maybe £500-£1000 less than we could have got in the end.
So the car is gone, thankfully, but I feel like we lost out on quite a bit of money from our original plan so our emergency fund savings took quite a hit. Luckily we had them to cover it and I've been desperately trying to top them up and working as much as possible, even until the early hours some nights, to try and replace the funds. I want to save six months' worth of wages in our emergency fund and within three years. I was hoping to be a third there by the end of this year and still plan to. Being self-employed means I'm always anxious about money so I want the security of a large lump sum sat there in case anything ever changes with my income. Plus, of course, it can cover any household or car emergencies.
Next time we will sell the car first and then buy the new car!
See why I'm saving an emergency find here: Why saving an emergency fund is a great idea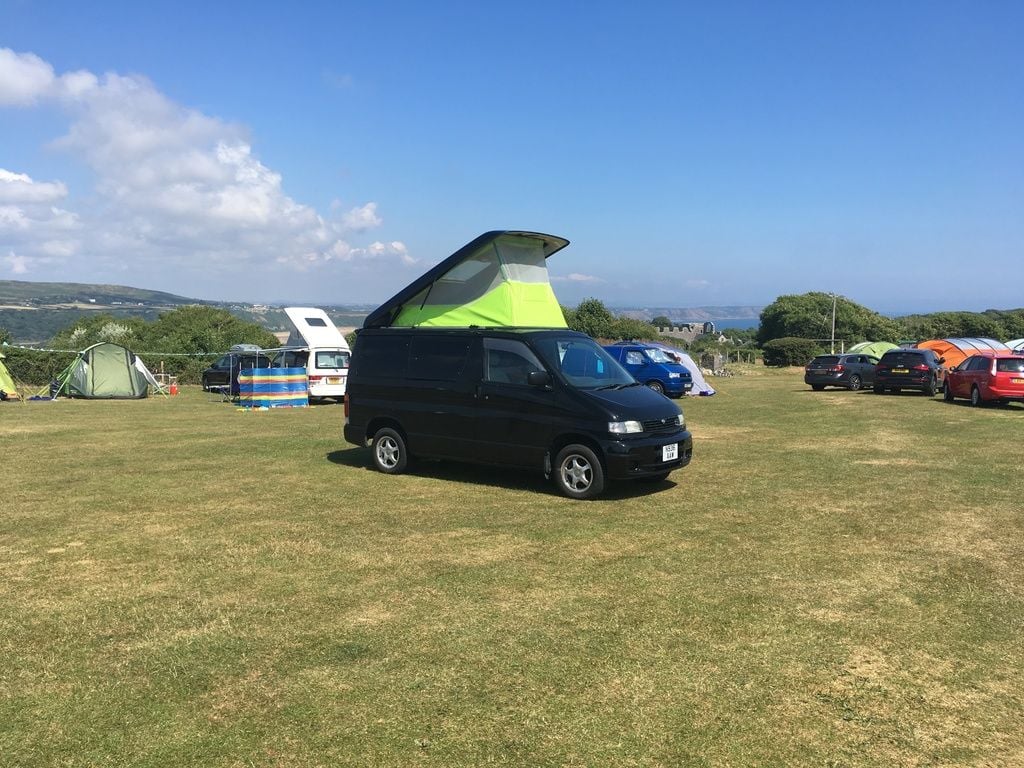 Our new Bongo - King Bongo!
Bella runs on sports day!
Woohoo, Bella runs on sports day! Looking back at her last sports day here, she did so much better! Last year she stopped and cried and the teaching assistant had to grab her and run to the end with her! This year she was really panicking before and not wanting to practice in her P.E lessons. We gave her lots of encouragement, Ben practiced with her in the garden, we upped her sports activites at the gym, and it all must have worked as on the day she ran no problem, she didn't come last (which I know doesn't matter but it did give her a big confidence boost) and she was SO chuffed with herself! Go Bella! Hopefully that's the fear of sports day over now and she'll enjoy it a little more from now on. We try to encourage the taking part and not that winning is the most important factor.
Bella has first hair cut and I go shorter
Bella's hair just does not grow! It's got to just below shoulder length when straight, but it's super curly so it sits above her shoulders to look at. This is the longest it's got in her six years of life! Lots of her classmates have had their hair cut, some several times, and she was asking when she could have hers done, so I booked a hairdresser appointment and she had her first trim! Her hair grows into a point in the middle so this was straightened out and the hairdresser is confident with regular 12 week trims we can get it to grow down healthily and start to get a little more length. She loved her first haircut and must have felt very grown up!
I also had my haircut even shorter, so short, the shortest it's ever been!
Diggerland
I was lucky to be invited to Diggerland to review on my blog so we attended at the start of July. We had a great time and chose one of the most boiling hot days to go! Luckily that day one of the England World Cup football games was on so it was dead quiet.
Click here to read my full thoughts: Diggerland Devon review
Vix orthodontic treatment over
Brace off, retainer with two temporary false teeth (can you spot which ones, it's quite obvious?!)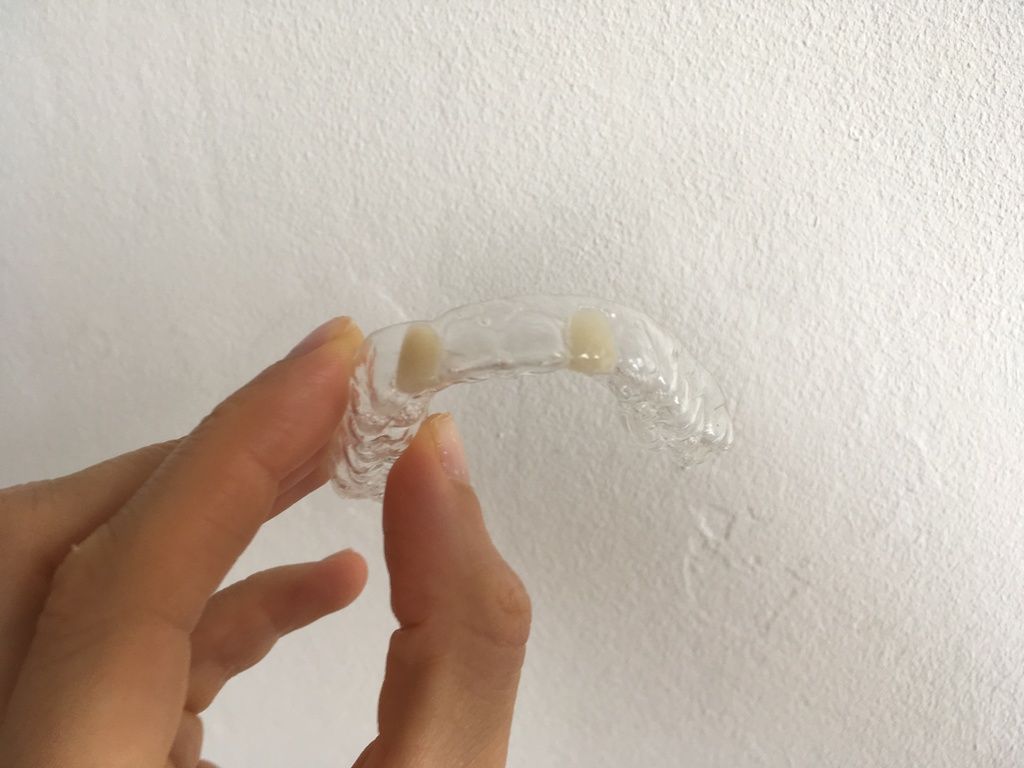 My orthodontic treatment is over. I had my braces on for over two years and they are now both removed. I now have my retainers full time, but that might only be until October. Then I'll need to wear them part time in the evenings only. This is forever more to hold the teeth in their new positions. Many people stop wearing their retainers and then their teeth start to move again, so after spending £3000 on braces I will be wearing my retainers part time forever more!
My teeth aren't perfect yet though. I had to have my peg tooth removed so now I have no lateral incisors at all which are the teeth next to the top front teeth. Ben says I look like a pirate! Luckily I have a retainer with two false teeth to cover the gaps temporarily. I have an appointment with a cosmetic dentist next week to discuss my options which will probably be two bridges.
I can't wait. I just want my mouth back and to be able to eat socially, as well as my new perfect smile of course!
Here are all my blog updates from July:
Peg tooth extraction
No more braces after 28 months (but it's not over yet)
12 reasons I hate the clear plastic Essix retainer
Upper Hawley and lower Essix retainer fitting appointment
The partial denture disappointment
Kid-free trip to the Gower
Before taking the kids camping in our new Bongo, we thought we'd better test it out for a night ourselves, so me and Ben went to the Gower for one night. It was the first night we'd had away by ourselves, kid-free, this whole year, so we really enjoyed it!
Here's what we got up to: Kid-free travel review – Our first campervan trip to Greenways of Gower, Oxwich Bay
Bella finishes year one
I can't believe it, but Bella has completed two full school years and will be entering her final year of infants in September! This school year was twice as fast as last year I swear! This means it's only one year until Reuben starts school too and we'll be applying for his school place this autumn. Wow!
Ben goes camping with Pete
As is becoming their yearly tradition, Ben and his best friend went camping. They went somewhere in mid Wales for two nights, both in their campervans this time! They went climbing, which Pete is becoming an expert at, and got lost in some mountains on a mega trek!
Funnily I just looked at my family roundup from July 2017, one year ago, and we did a lot of the same things. Obviously school ended and Bella had sports day, but it was the same month that we had a kid-free trip and Ben went camping with Pete! Deja vu!
First family camping trip in the campervan to Devon
Branscombe Bay
After the success of mine and Ben's first campout in the Bongo, we took the kids to try one night camping with them. We visited Devon for one night and spent two full days exploring a few beaches. It was successful and the kids loved it. We only forgot to take Bella's nightlight so she ended up down with us half way through the night, so I had a squished night's sleep, but next time we'll not forget some torches and nightlights for them!
Here's my full two day diary: Branscombe Airfield and Campsite review and two day Devon travel diary
Fat Toni's date night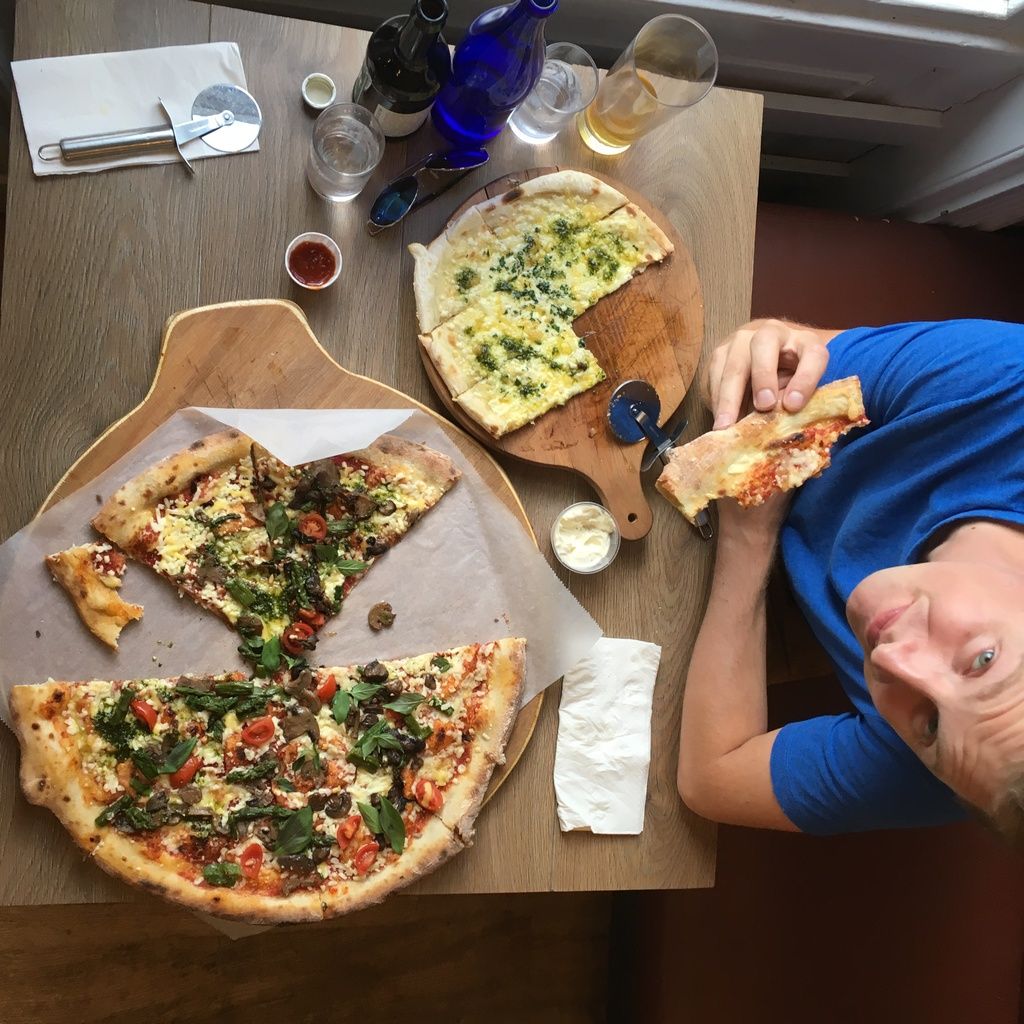 Ben and I luckily had a date night out, thanks to Ben's brother babysitting for us as a treat for our birthdays. I'm hoping to find a local babysitter as I love the luxury of someone coming to our home and us being able to pop out for a meal for a couple of hours every now and then. We went to Fat Toni's which is a pizzeria in Gloucestershire that we've only had takeaways from before. We're quite far out so have only had cold takeaways from their so far, but we knew piping hot it would be amazing. They make the largest pizzas ever to share and have loads of vegan options. We had a huge vegan pizza to share with vegan pesto, asparagus, wild mushroom, spinach, tomatoes and more! It was delicious and amazing piping hot as we had thought! We went to the Cheltenham restaurant, but they also have takeaway only outlets in Stroud and Gloucester.
Center Parcs, Longleat
We finished off July with the start of our summer holiday to Center Parcs in Longleat. It was the first time we'd been to Center Parcs and wanted to see if it lived up to the hype! We did have a great time, but I won't pick the most expensive week of the year next time. As it cost so much to go, around £300 per night, we didn't have much spending money left, or really I couldn't justify much more. So we enjoyed a few meals out as a treat, a pedalo ride and crazy golf, but didn't take part in any of the booked activities. If we go again, which I'm sure we will, I'll aim for a cheaper week if they exist in the school holidays and pre-book some activities before we go to spread the cost. It is an amazing place, but I feel you need to take part in some activities to really get the most out of it.
That said, here are 7 free things to do with kids at Center Parcs Longleat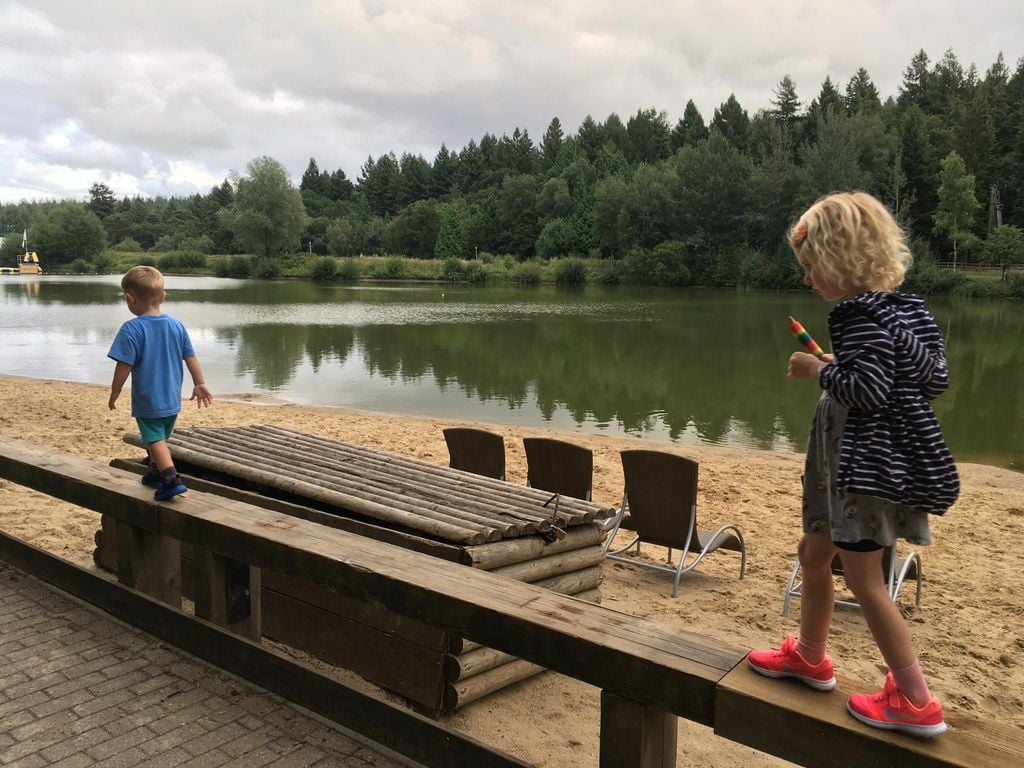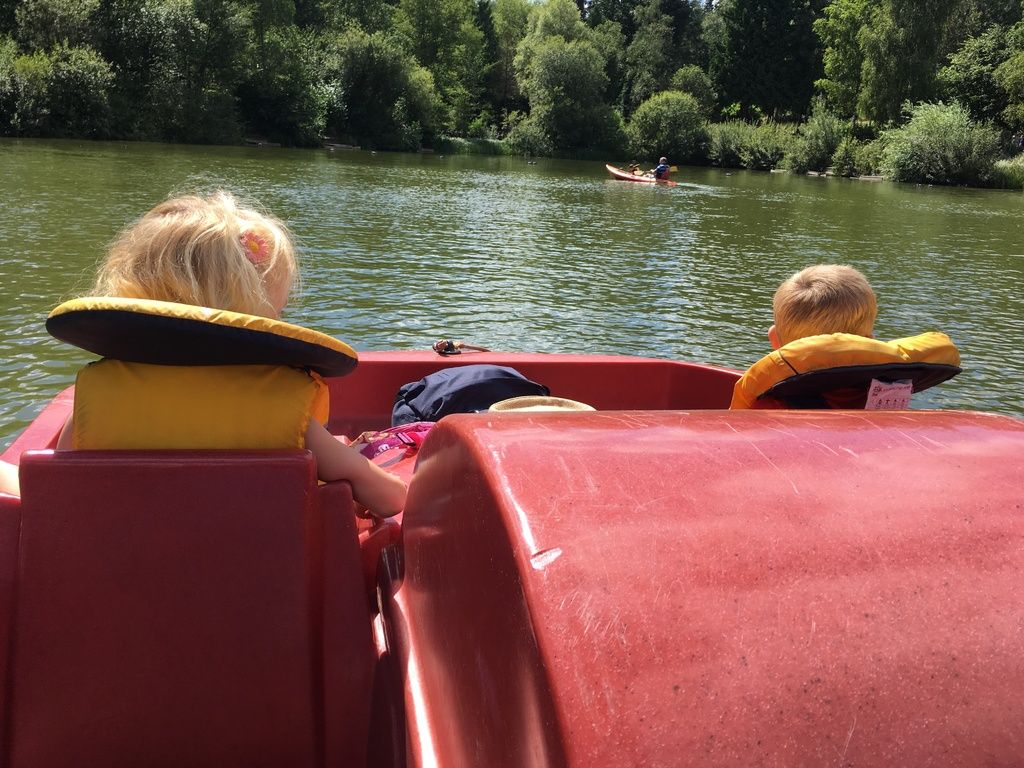 A super busy month with so many trips and days out! August is looking pretty much the same with weekend plans galore whilst it's the summer holidays, then things will start to quieten down as the kids go back to school and the weather starts to cool.
More great kids blog posts
Tips for saving money when buying kids clothes
Kids and cash: teaching little ones about money
Save money on UK family days out with Kids Pass and sign up for just £1
Getting the kids to eat healthier
A list of 50 free and cheap things to do in the summer holidays with kids
From Babies With Love review | Baby + kids gift ideas
Affordable DIY projects + fun activities for kids at home
Please pin me!