Blue Mandala 'Roundie' Circle Beach Throw Giveaway
Posted on
Welcome to my latest Lylia Rose blog giveaway. I recently wrote a blog post titled unique ways to use a mandala boho circle roundie beach throw in which I share my thoughts of my the new circle beach throws and I have a giveaway there running to win a purple one. Today I am back with the giveaway for the blue colour one too! I was very kindly sent two of each colour, one for me and one for a lucky blog reader of mine!
These towels are really beautiful. They are not towels in the classic sense as they are not made from towel material. But they offer a beautiful alternative to a towel when sitting for a picnic or on the beach. They are so stunning to photograph! In the blog post I mentioned, I share several unique ways you can use them.
They are great as a beach accessory, home decor or even for your children to pinch off you and run around the garden using as a superhero cape! Yes my children had great fun doing just that!
Read on to discover how you can win your very own gorgeous blue paisley print boho roundie!
Win this Blue Mandala 'Roundie' Circle Beach Throw in my blog giveaway
Don't bin it!
I really hope you'll love your new towel for years to come, but if you ever get bored of it, please don't throw it away. Landfills are too full of things that can be reused, reworn and recycled. For inspiration on what to do with your worn out or unwanted clothes and textiles, please read my blog post: 13 ways to get rid of unwanted clothes (without binning them)
Enter here:
The full terms and conditions are below, but simply enter using one or more of the entry methods in the Rafflecopter widget below and remember, if you win your delivery address must be in the UK.
Check out my Giveaways section for more amazing prizes!
Suggestions of blog posts to read for one of the entry options:
The top 3 ways I made money from home in 2017
Get paid doing simple tasks from your phone with Streetbees

I've made £300 tax free cash from home in 2 weeks and you can too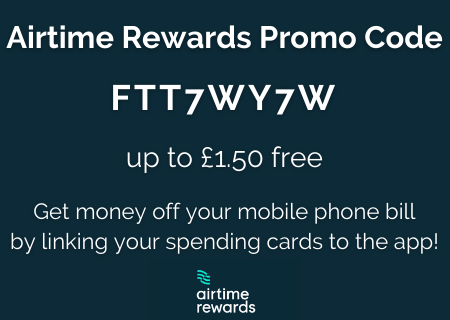 Terms and Conditions:
The prize is the item pictured above
The prize must be claimed within 28 days of the first winner's notification email being sent.
There is no cash alternative
There is no limit on the number of entries per person, follow the instructions to enable multiple entries
Winners will be notified within 28 days
The winner must claim their prize within 28 days or it will be forfeited
All entries must be received by the date and time specified
The winner will be picked at random by Rafflecopter & notified by email
Giveaways are open to the UK only