Money making blogger interview with Hayley of Devon Mama
Posted on
Welcome to my Money Making Blogger interview series where I interview bloggers who are making money from their blogs!
Hello, please introduce yourself and tell us all about your money making blog.
Hi, I'm Hayley, the parent behind
Devon Mama
. Devon Mama is a UK family lifestyle blog that covers all aspects of modern family life; food, travel, home and parenting of course!
How long have you been blogging for and when did you begin to monetize?
I started blogging in February 2016 as a bit of a hobby whilst preparing for the birth of our first child. Roughly around October 2016 I decided to take things a little bit more seriously, blog on a more regular basis, interact more on social media and go self-hosted. I had my first paid post about a month later and then nothing for a few months after that! It wasn't until about a year after that that I started making a regular income from it.
What's your monthly blog income like? (Pocket money, part time, full time or the figure)
It depends. I try to aim for around £500 a month minimum but the reality can vary wildly from this. I've had months where it's been ridiculously busy and months where it's far quieter than that. It also depends on how much I hustle for it! Right now we've just had our second baby so I've not been hunting down opportunities in quite the same way, and it shows!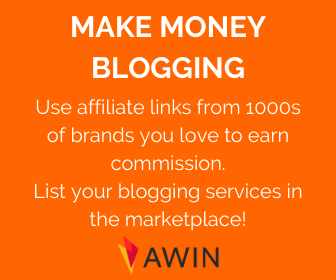 How exactly do you make money from your blog and tell us more about your favourite method?
I make money primarily though collaborative content, either hosting pre-written work or by creating content that then links to a brands website or chosen page. 95% of my work is based around that. I work directly with brands or via PR companies and will often work with the same companies over and over on different clients. Some clients will come directly to me having found my site on Google or on my social channels. Others will be via recommendations from friends who've previously worked with them and have passed my details on. Finally, I do sometimes 'cold call' a company and drop their PR team an email. I'd recommend it for reviews but it's rare in my experience that this has worked for paid content. On the odd occasion I'll be paid to promote something on social media, especially Instagram or Facebook. My followings aren't huge on either of those, so it's a bit of a catch 22. I don't put the time into them so they don't make money, but because they don't make money, I can't justify the time spent. What can I say, I've had to prioritise a very limited work day!
Were there any steps you took in the early days to prep your blog for making money?
Just keeping going! I don't believe it works setting out purely to make money. There has to be a passion behind that that drives you as it can take a long time to get to the money stage. I'd also recommend networking with other bloggers in a similar position to you. I've met some great friends like this who not only offer guidance and support but also will happily pass my details over to companies they've worked with; it sometimes really is all about who you know!
Has it been an easy process to make money from your blog? Why?
With my first job I was amazed that people would pay me to write. But as time has gone on, I've realised that although it looks easy, it takes a lot. There's writing, editing, proofing, photographing, image editing, promoting and a whole heap more that goes on behind the scenes to create a simple post. Not only that but you have to keep creating great content even when you're not being paid in order to keep the blog fresh. It's a bit of a gigantic beast at times!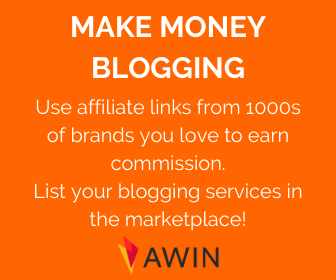 How many hours per week do you work on your blog? Has this changed over time?
On average I'd say I work 15hrs a week on my site, a couple of hours a day. It's less than it used to be now that we've got another child and it can be really frustrating. There's so much to do but so little time!
What are your aims for your blog in the future?
World domination!? I'm joking. I'd like to carry on with things as they are, maybe do a little more on the travel side. I have a job that I love outside of blogging which means I'm in the fortunate position of not wanting blogging to be my job. It definitely takes the pressure off.
If someone is totally new to blogging, what should they concentrate on most to make money?
Creating great content and a strong identity. You need a site that ranks well on search engines and that looks good when people click through to it. You want to make people WANT to work with you... sometimes it's about getting high visitation numbers but I've had some of my best contracts and never discussed views or visitors once!
What are the drawbacks to running a money making blog?
Pressure! There's definitely an added element of pressure when your blog starts to give you a constant income stream. Whilst for us it's an added extra, it's amazing how quickly you come to rely on it.
What inspires you to blog and what is the best thing about blogging?
I love creating content. My role outside of blogging is Content Marketing Director so it's something I care a lot about. Unfortunately whilst it allows me overall creative control, it's rare that I get to do the doing these days! So blogging allows me to get back into the content creation side from the ground up. It's taught me a lot of skills which I believe help me be better at my 'real' job!
Would you still blog even if you couldn't make money doing it and why?
I would because I enjoy it but I'd probably do it far less. I'd be that person that does 3 updates in a week then nothing for months. I love being able to look back though, it's made me document our lives and my children's childhoods... who wouldn't want that?
Do you think blogging is here to stay and why?
Yes and no. I think it's a really interesting time for blogging as a marketing channel but it's also an area which is rapidly becoming saturated. Will there be a time when there are just too many blogs and everything implodes? I doubt it just yet!
Thank you so much for taking part in my Money Making Blogger interview series and best of luck with your blog!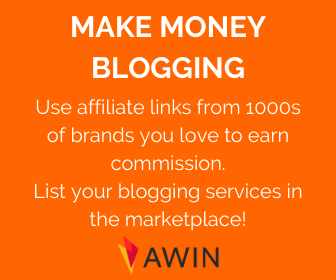 Introduction to my money making bloggers interview series
If you're wondering is it possible to make money blogging? Then yes, it really is possible to earn a living as a blogger!
It's what me and many others are able to call our full-time income, but many people don't understand how it is possible, so this interview series will show exactly how bloggers are making an online income from a blog.
There are lots of different ways to monetize a blog and they will all be revealed in this series.
I share lots of tips on how I make money blogging in my Make Money Blogging section, but it's also great to learn from other bloggers too. One thing I love about the blogging community is how friendly and open it is. There's room for everyone and we all like to help each other grow and learn from one another.
Learn how bloggers make money
Learn how my interviewees make money from blogging and the steps they took to monetize their blog. I hope you feel inspired and learn something new from this series.
Learn how many hours they spend on their blogs per week, what sort of income this provides and if there are any cons to blogging for an income.
I've been a full-time blogger since January 2017 and I started blogging in April 2013. It still amazes me that I can make money from home as a blogger.
BUT, it's not without a lot of hard work, so don't be fooled into thinking you simply set up a website and voila, income starts rolling in. If only! I've work more hours per week than I did in any full-time employed job - my blog is my life!
I'm hoping it won't always be that way and there are lots of passive ways to make an income from blogging, but you have to set up the foundation first which can take lots of hard work and patience.
In this series I am going to interview other bloggers who also make money from their blogs to hopefully inspire people to start a blog if they wish or to make that leap to monetizing content. I also find it so interesting to learn what other bloggers are up to. Even us full-time bloggers can learn from each other and inspire one another.
Read all the money making blogger interviews here!
Make money blogging tips and advice
List of websites to find paid blogging opportunities for your blog
Make money from your blog with Awin affiliate marketing

4 ways to find paid blog opportunities

Make money from your blog without ads
How to improve your DA (domain authority)
6 secrets to make more money from your blog

10 ways to make money blogging
Everything you need to stay organised and productive as a professional blogger
Is it really possible to make money blogging?
5 reasons to use Awin as a blogger
Get Blogged pay-outs are rising for bloggers
Please pin me!