Blog and home income report September 2018
Posted on
If you've been here before then scroll down to see the income breakdown, if not then start at this introduction for why I share my home and blogger income online. Get ready for a blog post stuffed full of resources to help you make money online and from home!
Welcome to my monthly income report where I share exactly how much money I have made from my blog and at home. It's great for me to see where I'm earning the money and also to inspire others who want to earn from home. There's a lot of debate of whether people should share income reports, but personally I love them! When I wanted to monetise my blog I read them and they inspired me to push forward and go for it. Without reading an income report of another blogger I wouldn't have even known it was possible to make money from my own blog.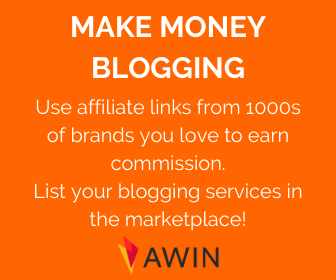 To read more on this with an in depth reason behind sharing my income reports start with this blog post: Why I publish income reports
Making money from blogging is totally possible if you're prepared to treat it like a business and put the hard work in. As well as blogging, I make money from mystery tasks, website testing, matched betting, online selling and cashback.
The top 3 ways I made money from home in 2017 is a great blog post to see my most profitable home money making methods in one whole year.
September 2018 Income Breakdown
The below are my totals before any expenses, income tax, national insurance or anything else, so my total turnover for the month. My yearly business expenses last year were approximately £4000. I save £500 per month to cover my annual tax, national insurance, student loan repayments and pension. So my total monthly expenses and savings to cover all this are approximately £830.
September 2018 was my third best month for blogging! I was expecting it to be busier after August, but strangely my July and August were my best months ever and September was a bit quieter. That's the thing with self employment - you can never totally predict what's going to happen! My side hustles were much quieter this month. Let's take a look.
Blogging - £2517.07
This includes running giveaways, collaborative blog posts and reviews. I charge for all of them. Blog reviews can take around 2 hours of my time so I have to value this time. Any free time I have should be spent with my children, my husband, or blogging just for me!
My advice to bloggers is to value your time, your dedication and your resources! My social medias and blog have taken over five years of a lot of hard work to build up, so I have to value this time. Companies should value and respect it too.
If a company wants access to your blog or social medias then it's because it benefits them in either sales, exposure, brand awareness or SEO. They are utilising your services for their benefit. Personally I think these services should be valued, but if you want to work for free then that's fine too. I, personally, can't afford to work for free.
I did used to review items without payment for my time when I started blogging. I did this for three years before I realised I could even make an income from my blog. If you like doing that then again, that's fine, go for it. But for me I found it started taking up a lot of my time each week to do these reviews and I had no income and was spending time away from my children more and more. I just had to put a value on this time and my resources.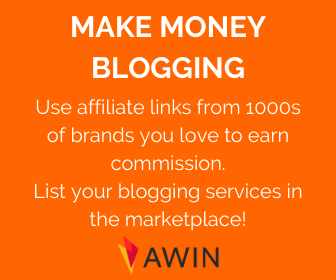 For more blogging tips and advice on ways to make money from home and online read my blog posts how I made £26000 from home in 2017 and 10 ways to make money blogging
It's not all about stats, but they can help, so here are this month's website and social stats for reference:
Related - How to improve your domain authority (DA)
| | |
| --- | --- |
| Page Views | 11737 |
| Sessions | 7610 |
| New Users | 4909 |
| Total Users | 5494 |
| Twitter @lyliarose | 56656 |
| Instagram @lyliarose | 12605 |
| Pinterest @lyliarose | 1744 |
| DA | 38 |
| Newsletter subscribers | 4078 |
Personal eBay and Facebook Marketplace - £110.44
Over £100 again, but remember this is turnover so I reckon I can always knock anywhere up to 40% off this for fees, postage and packaging. Still, it's a great way to clear out old things and have a little extra money each month. Facebook is a great way to clear out home items as people come to you and there are no fees or postage involved! Unfortunately this does also mean there are a lot of time wasters too!
Related - 5 tried and tested ways to make money as a UK stay at home mum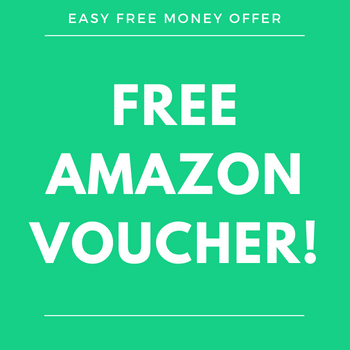 Matched betting - £104.06
Ooh, just over £100! I did make one mistake this month and lost around £30. That was me not paying attention and laying a bet on the wrong thing. I didn't realise until it was too late. Always do this without distraction and double check your bets. I am quick at it now, but I must remember to double check. It's very rare I make a mistake, but human error can happen so always take this into account.
I've made over £5000 profit since starting matched betting in January 2017, so it's a brilliant tax-free boost to my monthly income.
I recommend using Profit Accumulator for matched betting as a beginner. They have so many guides and walk you through the whole process in the first few offers. If you are stuck you can ask a question in the forum and someone will get back to you. They also have a 30 day money back guarantee on their memberships, plus you can try the first couple of offers without even signing up to anything to see that it really does work and is so simple once you get the hang of the free bet offers!
See also:
One Year Review: How I earn up to £50 per hour matched betting from home
Matched betting milestones 18 months and £5000
Referrals - £102.31
These were from referring people to Profit Accumulator (see above!) and WhatUsersDo. Two companies I use and highly recommend for making extra cash from home.
I also have lots pending in my Awin account, which makes a nice change! It can just take a while to clear and the payment threshold is £20.

Click to make money from your blog with Awin affiliate marketing and get £30 per person you refer to Awin too!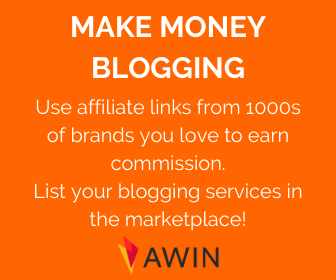 WhatUsersDo - £5
I do website testing at WhatUsersDo and it's so easy! I get paid £5 per test and some of them are only a question or two.
Read my blog post easily make money from home by testing websites and sign up yourself!
Receipt Hog - £5
I snap all my receipts on an app called Receipt Hog for points which can be converted into cash!
To get some hog slots spins for free enter my referral code on the app: Yon60187
Roamler - £4.60
There have been barely any mystery checks near me on this mystery shopping app recently so I cashed out some money that's been sitting there for ages.
You may also be interested in this blog post: Get paid doing simple tasks from your phone with Streetbees
Curve cash back - £0.90
Read on to get FREE MONEY from Curve!
I signed up for a Curve card using someone else's code last month which meant I got £5 cash for free! Curve is an app and also a Mastercard debit card with which you can use any of your bank cards or credit cards to pay for a purchase, but you only have to carry around the Curve card. You use the app to control which card you pay with. You have 14 days to change which card you paid with, if you need to move it from your debit card to credit card for example. You also get 1% cashback for three months, so it's worth paying for everything for at least three months using the Curve card to take advantage of this.
Get £5 free cash if you sign up to Curve with my Curve promo code FL2KH or click https://www.curve.com/join/#FL2KH
It costs nothing to sign up to their free service and you'll get £5 for free for using my code and 1% cash back for three months at no extra cost to you. It's basically free money!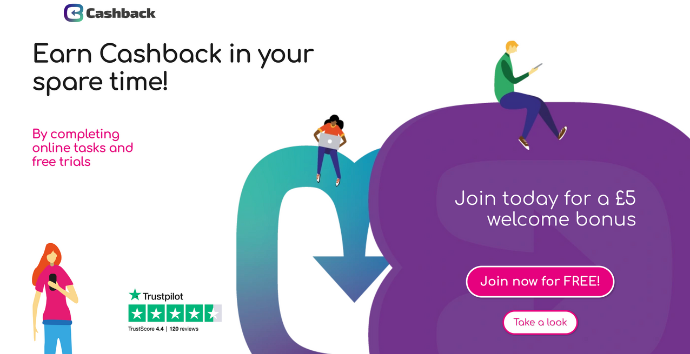 September 2018 grand total: £2849.38
| | |
| --- | --- |
| Blog - sponsored/review/giveaway | £2,517.07 |
| Personal eBay | £110.44 |
| Matched betting | £104.06 |
| Referrals | £102.31 |
| WhatUsersDo | £5.00 |
| Receipt Hog | £5.00 |
| Roamler | £4.60 |
| Curve cashback | £0.90 |
| TOTAL | £2,849.38 |

If you want to read more then check out the 5 ways I made £30000 money from home in 2017/2018

Close to Ben's wage, but not quite there! My personal target each month is to beat Ben's wage! The last two months were my highest at over £3000 per month, but this month was more normal for me. I hope it continues and I am continuing to work on my two new blogs too - www.healthyvix.com and www.wood-create.com (Ben's, but I have taken over!).