Money making blogger interview with Mark of Not Taught At School
Posted on
Welcome to my Money Making Blogger interview series where I interview bloggers who are making money from their blogs!
Read on to discover how Mark from Not Taught At School makes money from his blog.
Hello, please introduce yourself and tell us all about your money making blog.
Hello and thank you for having me. My name is Mark, I am 34 (although I always forget this for some reason) Married for just over a year to my wife Catherine. We have a beautiful son who is 6 very soon. I am from Yorkshire and my blog is called Not Taught At School. I blog about earning online and working from home plus other bits like I have an interview series, quotes section, blogging tips and more. The aim of the blog is to help anyone who wants to make some extra money from home or online to find some inspiration on the site.
How long have you been blogging for and when did you begin to monetize?
I have been blogging for a number of years and didn't even think of monetising a blog until late 2016. I started to get serious and decided to start making money on NTAS around July 2017.
What's your monthly blog income like? (Pocket money, part time, full time or if you're happy to share the figure)
On NTAS it varies from part time to full time every month.
How exactly do you make money from your blog? Tell us more about your favourite method?
Mainly from my online courses and that is why it varies each month, I never know how many people will sign up and take a course. I also do affiliate marketing and share different opportunities and products with my readers.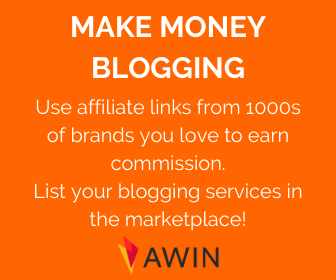 Were there any steps you took to prep your blog for making money?
Not really to be honest, I think it was just a mind-set change from thinking about making money and actually taking the steps needed to start earning money from my blog.
Has it been an easy process to make money from your blog? Why?
Not in the beginning but it gets easier with time, I have found being organised and sticking to a routine really helps me. Plus having something in mind before creating the blog article helps.
How many hours per week do you work on your blog? Has this changed over time?
I would say between 20 and 30 hours every week, this includes research, writing and then marketing each article. I also play around with widgets, layouts and other bits to try and improve the look and feel, although sometimes I break it and then spend time trying to fix what I changed. I guess it is just an ongoing battle to have something which I think will look and work best.
What are your aims for your blog in the future? Do you plan on increasing your income and how?
For it to continue growing and be a place people come to learn new things, whether that is to make money online, work from home or just get some inspiration.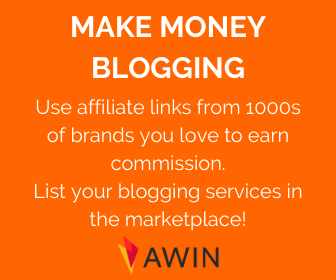 If someone is totally new to blogging, what should they concentrate on most to start making money?
Good question! I would say create evergreen content.
Are there any drawbacks to running a money making blog?
For me personally I would say the challenge is to stand out, there are lots of people blogging about personal finance. That is why I started the interview series and other sections on the blog. I also created a YouTube channel and I'm on many different social channels which are not that well know at the minute.
Would you still blog even if you couldn't make money doing it and why?
Yes, I was blogging for a few years before I even looked into making money from it. I like finding and sharing new ways for people to earn extra money. I was very lucky when my son was born because my wife was able to take a full year off work; we were able to do this from many "side hustles". In that time I spoke to many mums and dads who couldn't afford to stay off work and be with their child. I would say you should try this or that and they had never heard of most things I mentioned. That is one of the reasons I would blog if I couldn't make money, to help people spend more time with their family from doing simple tasks at home or online. Plus I really like it when I get an email from a reader saying you helped me set up my first Etsy shop, or services on Fiverr. It's just a great feeling knowing somehow you helped someone however big or small.
Do you think blogging is here to stay and why?
Absolutely, I have other blogs in different niches and I am starting to see more people using blogs to help grow their followers and get content seen. I work with a manufacturing company who recently started their own blog as it is another great way to bring in readers instead of just a normal website.
Thank you so much for taking part in my Money Making Blogger interview series and best of luck with your blog!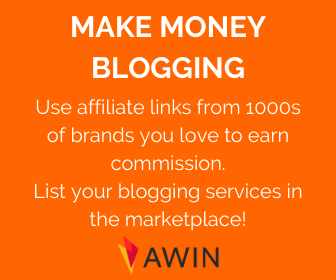 Helpful articles if you want to monetise your blog
Make money from your blog with Awin affiliate marketing

Make money from your blog without Google ads
4 ways to find paid blog opportunities
How to improve your domain authority (DA)
The 5 ways I made £30000 money from home in 2017/2018
5 tried and tested ways to make money as a UK stay at home mum
Introduction to my money making bloggers interview series
If you're wondering is it possible to make money blogging? Then yes, it really is possible to earn a living as a blogger!
It's what me and many others are able to call our full-time income, but many people don't understand how it is possible, so this interview series will show exactly how bloggers are making an online income from a blog.
There are lots of different ways to monetize a blog and they will all be revealed in this series.
I share lots of tips on how I make money blogging in my Make Money Blogging section, but it's also great to learn from other bloggers too. One thing I love about the blogging community is how friendly and open it is. There's room for everyone and we all like to help each other grow and learn from one another.
Learn how bloggers make money
Learn how my interviewees make money from blogging and the steps they took to monetize their blog. I hope you feel inspired and learn something new from this series.
Learn how many hours they spend on their blogs per week, what sort of income this provides and if there are any cons to blogging for an income.
I've been a full-time blogger since January 2017 and I started blogging in April 2013. It still amazes me that I can make money from home as a blogger.
BUT, it's not without a lot of hard work, so don't be fooled into thinking you simply set up a website and voila, income starts rolling in. If only! I've work more hours per week than I did in any full-time employed job - my blog is my life!
I'm hoping it won't always be that way and there are lots of passive ways to make an income from blogging, but you have to set up the foundation first which can take lots of hard work and patience.
In this series I am going to interview other bloggers who also make money from their blogs to hopefully inspire people to start a blog if they wish or to make that leap to monetizing content. I also find it so interesting to learn what other bloggers are up to. Even us full-time bloggers can learn from each other and inspire one another.
Read all the money making blogger interviews here!
Did you enjoy this? Please pin!