How to get started in investing
Posted on
Do you know much about investing? I don't. It's really new to me. We have some shares at Ben's work and regularly take part in share schemes. These allow us to save money from his wages for three years at a (hopefully) favourable set share price that we can access with these savings once the three years is over. It's a great deal, I believe, as we only buy the shares at this set price after saving for three years. It's only worth buying the shares if the price has risen from this special set share price. If the shares have dropped then we simply cash out our savings. We never need to lose anything. We're not tied in to buying the shares as we can simply have our money back. We also never gain anything if we have to cash out, whereas we'd have accumulated interest in a savings account, but we have the potential of making money instantly if the share price has gone up in three years.
For us, this is so far the only type of shares we have dabbled in and they are risk free really as we can just get our money back. It's a great idea and brilliant employee incentive. If your work offers a share save scheme, then check it out. Aside from this, I know very little about investing, but I do understand it can be a clever way to make money. I've teamed up with some experts to provide the following information on how to get started with investing if it's something that interests you. If you are a beginner then I'd recommend reading as much as possible and seeking professional advice. I definitely need the Dummies Guide To Investing!
How to get started in investing
Gone are the days when investing was the exclusive pursuit of an elite few. As with so much, the internet has opened investing up to the masses. But, as in those other cases, the masses aren't quite prepared to seize the day by the throat – yet!
YouTube is an interesting parallel here. In recent years, high-quality journalism, film reviewing, and political analysis has become a staple of the platform. But it took a while. In its early years, YouTube really was just a gigantic archive of cat videos and terrible Flash cartoons.
The same is true for investing. It's been democratized, but it'll take some time for the uninitiated to reach the levels of competence of held within the gated institutions. That said, there's plenty you can do to give yourself a head start.
Here's a guide to becoming a top-tip, stay-at-home investor - a wolf of your street.
Source: pixabay.com
Open an investing account
An investing account is, as the name suggests, a type of bank account that allows you to sell and buy stocks. But there are two different types: brokerage accounts and robo-advisor accounts. Brokerage accounts are for the more hands-on type people. Brokerage accounts – which can be opened online – are also one of the cheapest and most hassle-free ways to buying stocks, funds and other investment-related purchases. With a brokerage account, you're making own decisions: you're in the driving seat.
A robo-advisor is almost as appositely named as an investment account. It's essentially an electronic version of an old-timey human stockbroker. A robot advisor. You'll provide information during the on-boarding process on what your personal investment aims are. After that, a robo-advisor will be able to competently handle many wealth-management tasks such as tax-loss harvesting, retirement planning and the all-important investment selection. All of these can be automated to a degree, but a robo-advisor is not a completely free agent.
You might think this would be expensive, but the prices are nominal when compared to those charged by a human broker. However, in the grand scheme of things, depending on your assets, the bill could be very costly.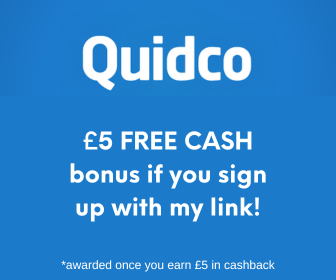 Get to know your stocks and shares
No matter whether you use a robo-advisor or not, if you choose to invest in stocks and shares, you'll want to keep in touch with how stocks are performing, and also with which companies are publicly traded as potential new investments.
There are specialised websites where you can do that. For example, let's say you wanted to invest in Swedish iGaming brand Mr Green co. You'd then first want to find out how information such as how many shares it there are in total (40,849,413), the opening price (49.985) and the number of trades (652). You can use Google Finance, the aforementioned Nordic Nasdaq website or a series of other resources for that.
Those numbers may not mean that much to you at this stage, and the only way around that is to read, read and read! Investing is a big subject, so you'll never be able to take everything you need form one article. We can, however, point you in the right direction. A lot of people recommend a book called Shares Made Simple, a Beginners Guide to the Stock Market, for when you're starting out.
Start reading the financial quarterlies too – that'll help a lot. You'll also want to read up a little on the company itself and even keep track of its recent business moves. Many companies have an "investor information" section on their corporate website for this reason.
If you're the techy type, you may also want to check out this great list, put together by Forbes, of the best investing apps for mobile.
Set a budget
This is a crucial part that many people forget. Setting a budget manages expectations and risk and allows you to adjust your strategy. Different sized investments require different tools – this is one way of thinking about it. We recommend doing some more research based on how much it is you're will to put in.
From here on in, the world's your oyster.
More fab money articles
5 tried and tested ways to make money as a UK stay at home mum
Get 100% renewable energy with Bulb and save lots of money (over £250)
Easily make money from home by testing websites
Mustard car insurance comparison promises to beat your cheapest online quote
Win the whole cost of your online shop with cashback site Boom25