Eating as a family is vital - 3 cuisines to get everyone sharing together
Posted on
In the 21st century it's important that we take every chance we're given to spend time with each other as a family. People work longer hours than ever before and it just seems everyone is busy all the time, even before taking into account the added digital distractions around the place. Of course, on the continent, where lunch may be a two-hour break and people sometimes travel home from work for it, being much better at planning time to eat together is part of the culture. That means over here we have to try a little harder at it.
Rarely anyone in the UK goes home for lunch. In fact, most workers are lucky if they have 30 minutes for a lunch break, let alone an entire hour. For me, it's important to spend as many dinner times together as possible. We can only share lunch together at the weekend and even then it can be rushed between swimming lessons, outings and plans to visit family. In the evenings there are days when the children eat first as we go to the gym over their usual dinnertime and then Ben and I eat afterwards. This can happen 2-3 times per week and so the rest of the time we are lucky to eat dinner together. We share 3-4 evening dinner times together and it's a great way to catch up on each other's days as well as enjoy great food. Some of the best meals, I believe, are those that can be shared between everyone; bowls of food in the middle of the table and everyone tucking in and helping themselves. An array of colour, texture and flavour that everyone can dig in to.
The best way to do that is to plan meals that necessitate everyone being together and sharing. That doesn't just mean show-stopping recipes, but also meals that are built up of different components as I mentioned above. At those meals, you have to reach over the person you are sitting next to in order to grab the bowl full of deliciousness you want to add to your plate. Some cultures even created food to be shared in this way and this is a list of some of the best. My family is of course vegan, so I want to show you how these popular sharing cuisines can also be plant based too!
Free stock image sourced from Pexels
Jamaican
This cuisine is always a winner, that's how dishes like jerk chicken top the charts for ideal festival foods and sharing platters and now even us vegans no longer have to miss out. With jackfruit fast becoming a favourite meat substitute, it has the versatility to be used in numerous Jamaican dishes as it can be shredded or pulled and will soak up flavours just like meat. Whether you're talking about a simple patty or stew with rice and peas, it's all amazing. A lot of people think it'll be too spicy for them, but that's rarely the case. Plus if you make it yourself then you get to control the spice levels! Get a spread of jerk jackfruit, rice and beans, greens, curried potatoes, jackfruit curry (instead of goat) and fried plantains and the whole family will be happy - all the more so for the sharing factor.
Indian
Indian is another great idea for all the family to enjoy together with spicy curry options for the adults and mild korma or paneer options for the younger ones. Load up the table with sides of vegetable samosas, onion bhajis and cauliflower pakora, along with doughy naan breads. Cook two or three different heats of curry and serve with plain boiled rice and mushroom fried rice. Whether you cook Indian food yourself at home or order takeout, there are plenty of options for vegans.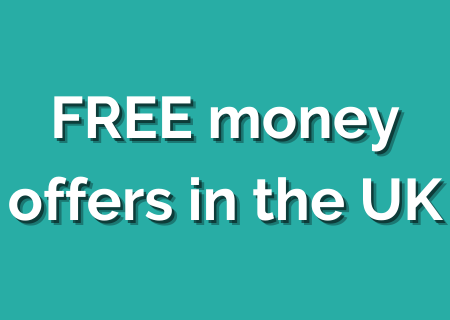 Chinese
This is the classic option. And though Chinese takeaway may conjure up images of thick MSG-laden sauces, that's not so true of the present as it was back in the 1980s. Now there are far more authentic Chinese restaurants to choose from, with huge dim sum offerings, noodle soups and fresh salads. It is also seriously fun to make dim sum as a family, where everyone gets to choose different fillings and make their own batch to be shared out later. Save time and stress on making the wrappers yourself by getting them from your nearest Asian supermarket instead. Of course, there are so many vegetables in Chinese cuisine that it's easy to make vegan versions of the lot.
Eating as a family is an important thing that we often lose sight of. Hopefully taking heed from these other cultures - ones that put a greater emphasis on sharing meals - can help to encourage eating together more. And to encourage eating more delicious food, even for us vegans!
What to read next
Trying a Vegan Lifestyle? 7 Common Issues and How to Overcome Them
Easy Chunky Vegetable Vegan Soup
Vegan options should be provided for everyone, say campaigners
5 Easy and Nutritious Vegan Breakfasts to get 3 of your 5-a-day
Can't get the kids to eat healthy? You're not alone
Should we return to the kitchen and ditch the takeaways?